My Four Seasons
The Self-Made Culinarian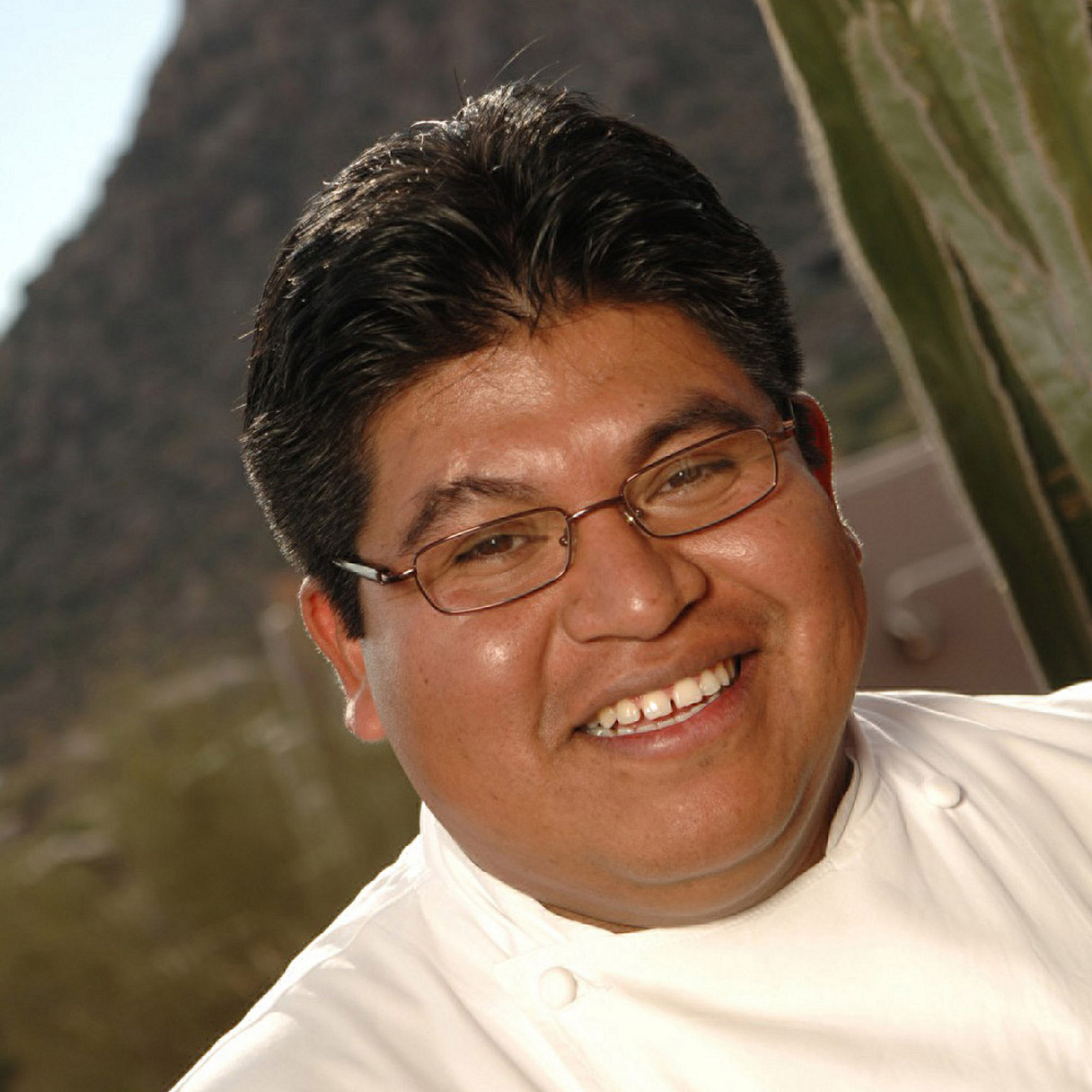 More Four Seasons Stories
From the Art Institute to Le Cordon Blue to The Culinary Institute of America, Four Seasons chefs have trained at some of the world's finest culinary art schools. Many have started before they were even counter-height, learning to cook at their mother's apron strings. Not so for Meliton "Mel" Mecinas, the self-taught executive chef of Four Seasons Resort Scottsdale at Troon North.

Although he learned some techniques from his mother, Mecinas' penchant for gastronomy manifested itself in his late teens, when he went to work for his father at a family-style chain restaurant in Los Angeles. A nine-year-stint under Patina's Joaquim Splichal, whose nouvelle cuisine has long been a favourite with Hollywood stars, formed the real backbone of Mecinas' training. It was a decade put to good use, as the photo of Julia Child in Mecinas' office will attest. At Four Seasons Resort The Biltmore Santa Barbara, he often cooked for Julia Child, and was given the honour of creating the second course for her 90th birthday celebration.

While you won't find Julia's birthday dish on the menu at Talavera, you'll find his grandmother's take on mole negro. A traditional, complicated and spicy sauce, it's crafted with up to 60 ingredients, including half a dozen or more types of peppers, plus nuts, seeds, herbs, spices and chocolate. Since Macinas didn't learn it in his mother's kitchen as a kid, he had to piece together the never-written-down recipe with considerable difficulty. "It took me several years to perfect my own," Mecinas said. "It was a challenge, as it takes a good three hours to make. You have to get the exact right balance of sweetness and spiciness, as well as a perfect glaze."

Doubtless, Julia Child would be proud.