Function Rooms
Troon Lawn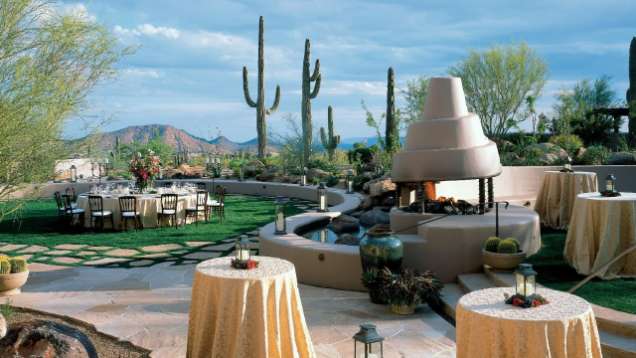 A two-tiered setting delights up to 200 guests with multiple water accents, a fireplace and hearth and flagstone detailing.
A Distinctive Landscape
Two large circular lawns afford you unique versatility — consider a champagne reception or outdoor ceremony on one lawn, then transition to a banquet feast on the other.
Ever-flowing Beauty
A graduated boulder waterfall courses through the lawn's two tiers — encircling an elevated fire pit – to create a unique focal point for any gathering.
Picturesque Scenery
Sun-drenched by day and star-lit at night, the setting is particularly breathtaking at sunset, against the stunning backdrop of Pinnacle Peak.
Seating
Reception
Banquet rounds

200
120

Location
OUTDOORS
Size
Area

186 m2 (2000 sq.ft.)