Make Time to Connect – 20% Off
Enjoy 20% off our Room Rate with the ability to move your stay date, at no charge, should...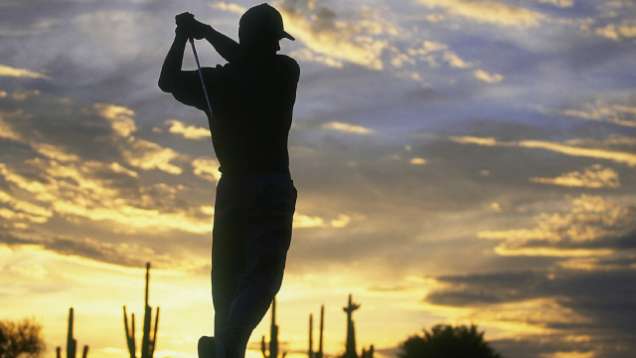 General information
An escape for adventure or relaxation, Scottsdale is considered among the top golf destinations, with Troon North the jewel in the crown of Scottsdale's courses. Bordering Phoenix and continuing north for nearly 25 miles (40 kilometres), this desert resort community is famed for its endless sunny days, superlative dining and shopping, and fabulous recreation. Unique diversions, infused with spirited Western-flavoured culture and history, include replica Western towns, art museums and galleries, and Frank Lloyd Wright's Taliesin West. Outdoor activities such as hiking, cycling, horseback riding, rock climbing, hot-air ballooning and canyoneering maximize the romance of the wide-open Sonoran Desert.
Seasonal highlights
January
The Fiesta Bowl Festival, consisting of more than 50 events including the post-season Fiesta Bowl football game, is one of the most popular festivals in the nation. For more than 34 years, people of all ages and backgrounds have enjoyed Fiesta Bowl activities, such as concerts and an organized ArtWalk event, in the Valley of the Sun and statewide.
The Barrett-Jackson Collector Car Auction, often called the world's greatest collector car auction, is where to buy and sell the finest quality automobiles. One of the premier automotive lifestyle events in the world, it includes galas, charitable events, fashion shows and lifestyle vendor displays in an upscale atmosphere.
Staged in the Valley of the Sun, P.F. Chang's Rock 'n' Roll Arizona Marathon and Half Marathon tour through three of Arizona's most vibrant cities. With fantastic winter running conditions and live music every mile, P.F. Chang's Rock 'n' Roll Arizona is an event not to be missed
Thunderbird Artists has combined Arizona's highest-quality art event with the state's largest wine-tasting event for a magnificent weekend. The Carefree Fine Art and Wine Festival features renowned artists and wines from around the world.
January–February
Annually sporting the largest crowds on the PGA Tour, the Waste Management Phoenix Open has gained nearly legendary status. Known as The Greatest Show on Grass, the Waste Management Phoenix Open is a golf experience unlike any other.
The Annual Scottsdale Arabian Horse Show is the largest Arabian show in the world, a must-see Scottsdale signature event with shopping, food and decorated barns. Each February, this event draws more than 2,000 of the world's finest Arabian horses to compete for the coveted title of Scottsdale Champion.
February–March
Major League Baseball Spring Training is in full swing during the spring in Scottsdale. The Cactus League (a division of MLB spring training) has been an Arizona tradition for more than half a century. What began as a two-team league in 1947 has grown to 12 teams playing in seven cities throughout the state.
April
From black-tie events, such as Le Tour Culinaire, to the weekend-long Great Arizona Picnic, there are myriad tasty events from which to choose during the Scottsdale Culinary Festival. This delectable celebration includes many opportunities for sampling exquisite wines and other culinary delights.
November
Phoenix International Raceway (PIR) has a tradition that is unmatched in the world of racing. The Indy cars have made 58 visits to PIR, and the annual autumn NASCAR weekend – including NASCAR NEXTEL Cup, Busch, Craftsman Trucks and Featherlite Southwest Series races – is one of the biggest events in the entire state.
November–December
The magical, colourful sights and sounds of the Phoenix Zoo's holiday light spectacular make the festive season sparkle. During ZooLights more than 25 million lights glow and dozens of displays are sure to delight the entire family.
Each year, the Phoenix Desert Botanical Garden lights up the magic of the holiday season with Las Noches de las Luminarias. The Garden's pathways are illuminated with thousands of hand-lit luminaries, displaying the extraordinary world-renowned plant collection.
Medical services
Four Seasons Resort Scottsdale is located near several medical centres that offer state-of-the-art care for patients of all ages undergoing cancer, neurological, diabetic or other medical treatments, including the Mayo Clinic, Envita Medical Center, Scottsdale Healthcare, Barrow Neurological Institute and Good Samaritan Medical Center. For additional information, our Concierge will be pleased to assist you.
Explore the wonders of Arizona, from the immensity of the Grand Canyon to the ancient cliff dwellings of Montezuma Castle to historic attractions (OK Corral, Lost Dutchman Mine) along the Apache Trail.
Grand Canyon National Park
Learn More About Scottsdale
Quick Reference
Time zone
GMT -7 hours
Mountain Standard Time
Language(s) spoken
English
Electrical system
Local voltage is 110 to 120 volts AC. Adapters available; please request through the Concierge.
Shopping hours
Monday to Friday:
9:00 am to 9:00 pm
Saturday:
10:00 am to 6:00 pm
Sunday:
12:00 noon to 5:00 pm

Working hours
Monday to Friday:
9:00 am to 5:00 pm