Signature Experiences
Wellness Devotee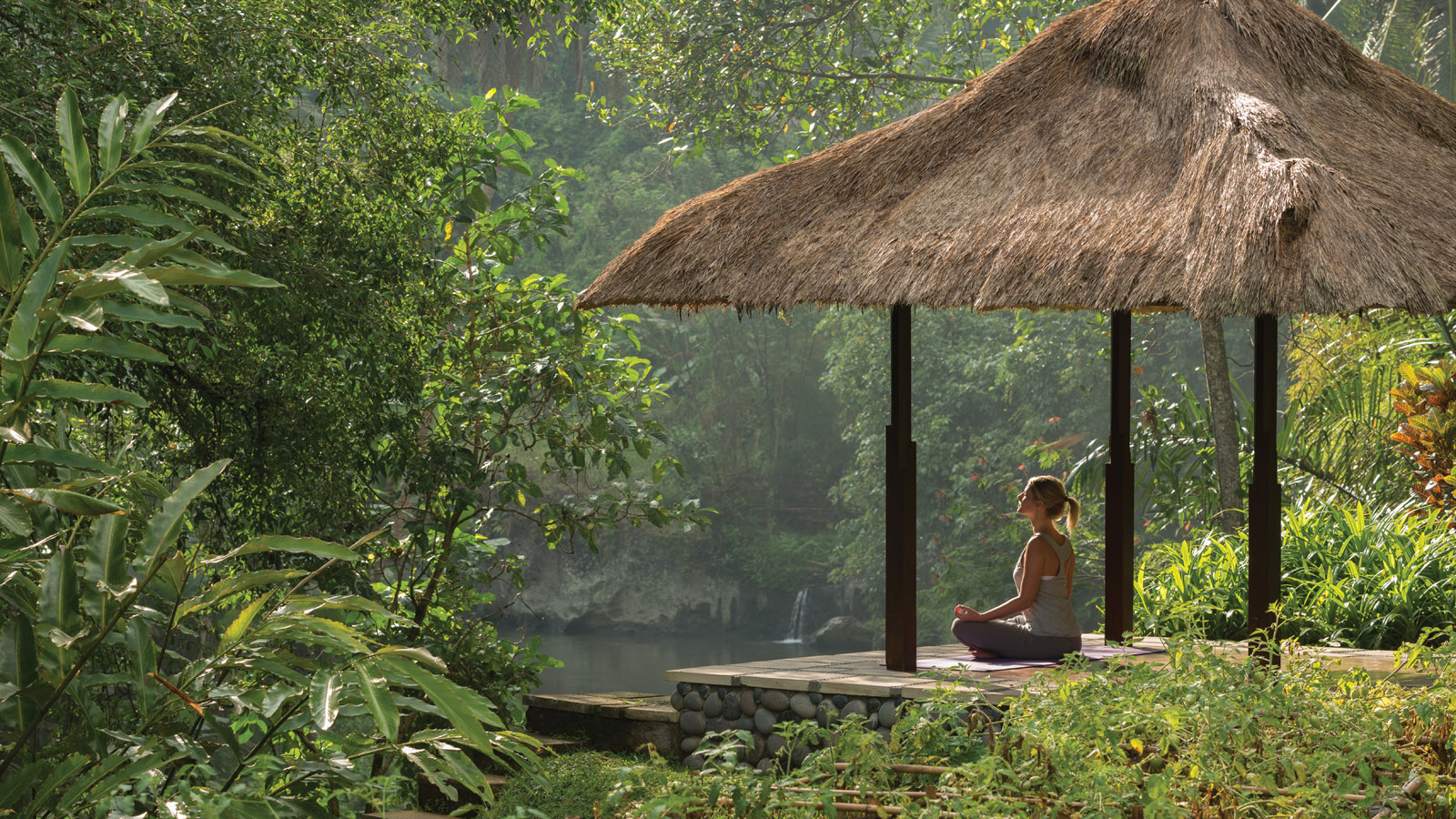 "There are few places on earth where the veil between the physical and spiritual worlds is so fine you can feel the vibrations between them." Reconnect to your inner joy and vitality in soul-soothing Sayan with wellness experiences of almost magical proportions.
Chakra Spa Ceremonies

Inspired by its riverside location and ancient healing rituals, Sacred River Spa's seven blissful Chakra Ceremonies combine authentic Balinese traditions, physical therapies and energy healing to restore balance and harmony to the body's key energy centres. Choose the ritual that resonates most strongly with you, or complete our questionnaire to determine which of your chakras may need rebalancing.
Yoga & Meditation

Nestled on the edge of the jungle surrounded by verdant ricefields, the 100% bamboo Dharma Shanti Bale offers an inspiring program of yoga, meditation and wellness mentoring. Experience the fun and dynamic AntiGravity® Yoga (easier than it looks!), the spiritual energy of Full Moon Yoga, heart-opening Loving Kindness Meditation, and much more.
Balinese Healers

Traditional healers known as balian play an important role in Bali's culture by treating various ailments and acting as instruments of the divine in delivering spiritual messages. Four Seasons has hand-picked some of the most gifted balian, including the island's youngest high priestess, who performs water purifications at her village temple, and a Kundalini energy healer.
Wellness Gurus

Four Seasons Resort Bali at Sayan is dedicated to providing the most effective spa experiences and wellness mentors. Enjoy therapeutic treatments and yoga classes with our visiting practitioners, who are experts in their fields and an excellent addition to our spa offerings.