Four Seasons
On-site Experts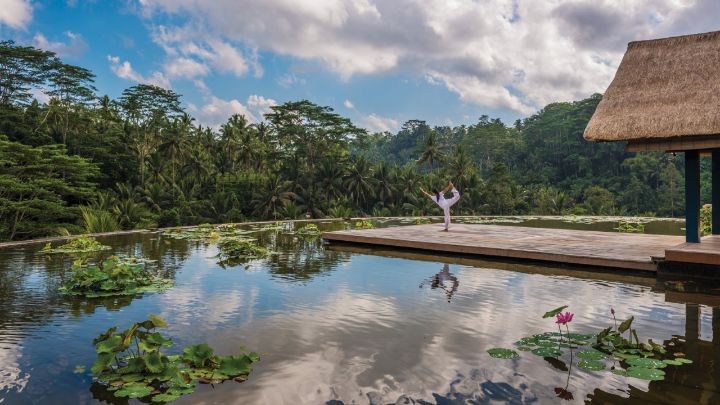 Our on-site experts are our oracles – they know almost everything there is to know about Sayan and Bali. So, 'pick their brains' and ask for their top tips – it's these personalised details that will truly enhance your stay.
Meet the Experts
Putu Kertiyasa
Front Desk Manager
"I always recommend the 'Sayan Valley Walk' – a journey through lush tropical forest along the banks of the Ayung River to a natural pool of holy spring water, where villagers undergo water purification before important ceremonies."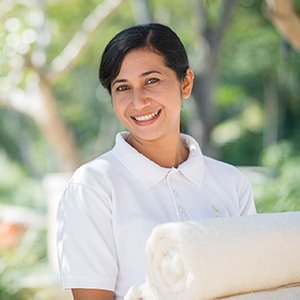 Ni Ketut Lilik Suardani
Recreation & Spa Attendant
"Nothing beats calming your mind and relaxing your body with a Yoga and Meditation session in our beautiful Dharma Shanti Bale. Be happy, be yourself and let life bring you inspiration."
Heni Ferawati
Resident Wellness Mentor
"Four Seasons Sayan is the resource for every soul to nourish their body and mind. Once we surrender ourselves to living in the present moment, we discover Mother Earth's infinite power of healing, serenity and peacefulness."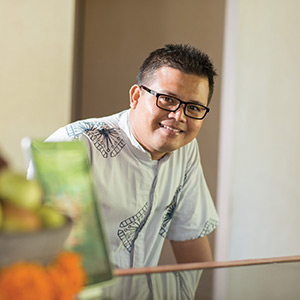 I Komang Agus Edi
Senior Concierge
"Stop by my desk and let me help plan your day: whether you're seeking authentic local recommendations, restaurant bookings, tours, elephant safari, white water rafting or art gallery visits, it will be my pleasure to assist you."
Liam Nealon
Chef de Cuisine
"Bali has an eclectic mix of high-end restaurants serving modern cuisine and traditional warungs selling local delicacies. Whatever your mood, there is always something out there to entice you."
Ketut Sena
Room Operations Manager
"Bali is nothing short of magical. Our Resort invites you to relax and recharge amid the positive energy of some of the island's most spectacular scenery, vibrant culture and warm, friendly people."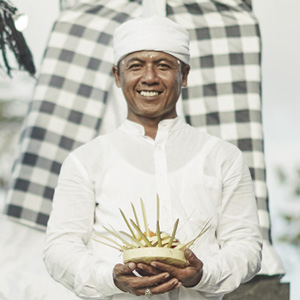 Aji Ngurah
Resort Priest
"I enjoy being a cultural ambassador here and a spiritual leader for our staff, as an extension of my role in my village. I believe that knowledge will never increase if you never share it. I meet many people from all around the world every day and it's fascinating to introduce Bali's Hindu culture to them and to be part of their journey."