Family Experiences
Off-Site Activities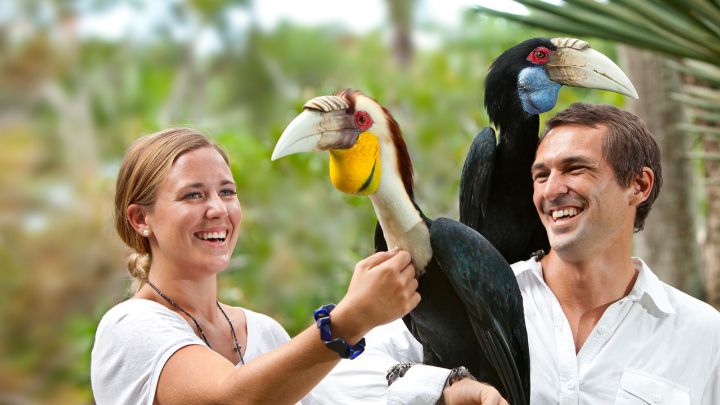 Bali Bird Park

Embark on an enchanting 'avian world' journey. Move through recreated natural habitats housing rare, exotic and brightly coloured birds – from the nearby Indonesian archipelago to as far away as Latin America, Africa and Australia. The immersive experience includes a 4D surround-sound cinema.
Bali Reptile Park

Get ready to be delighted and dazzled! The Bali Reptile Park houses the most complete collection of reptiles in Southeast Asia, including an 8-metre reticulated python, a multitude of monitor lizards and magnificent Komodo Dragons.
Bali Safari and Marine Park

One of Bali's largest zoos offers a range of animal and aquatic encounters: over 400 animals from three regions and thousands of river fish from around the world. With elephant and piranha feeding by day, and zebra and lion safaris by night, discover up-close experiences for animal lovers of all ages.
Pilgrim Temple Voyage

It is believed that voyages made along Pekerisan River to these four sacred water temples will manifest dreams into reality. Embark on a fascinating and beautiful 4- to 6-hour journey starting with Tirta Empul at Tampak Siring, where you can immerse yourself in its sacred waters and partake in traditional water purification. The ceremony concludes with a prayer and blessing from the Balinese priest in the inner temple. The voyage continues to the Mengening, Bukit Gundul and Gunung Kawi temples.

Available for private bookings, IDR 1,100,000 for up to 2 people. Additional person: IDR 550,000 per person