Couples' Experiences
Sayan Sanctuaries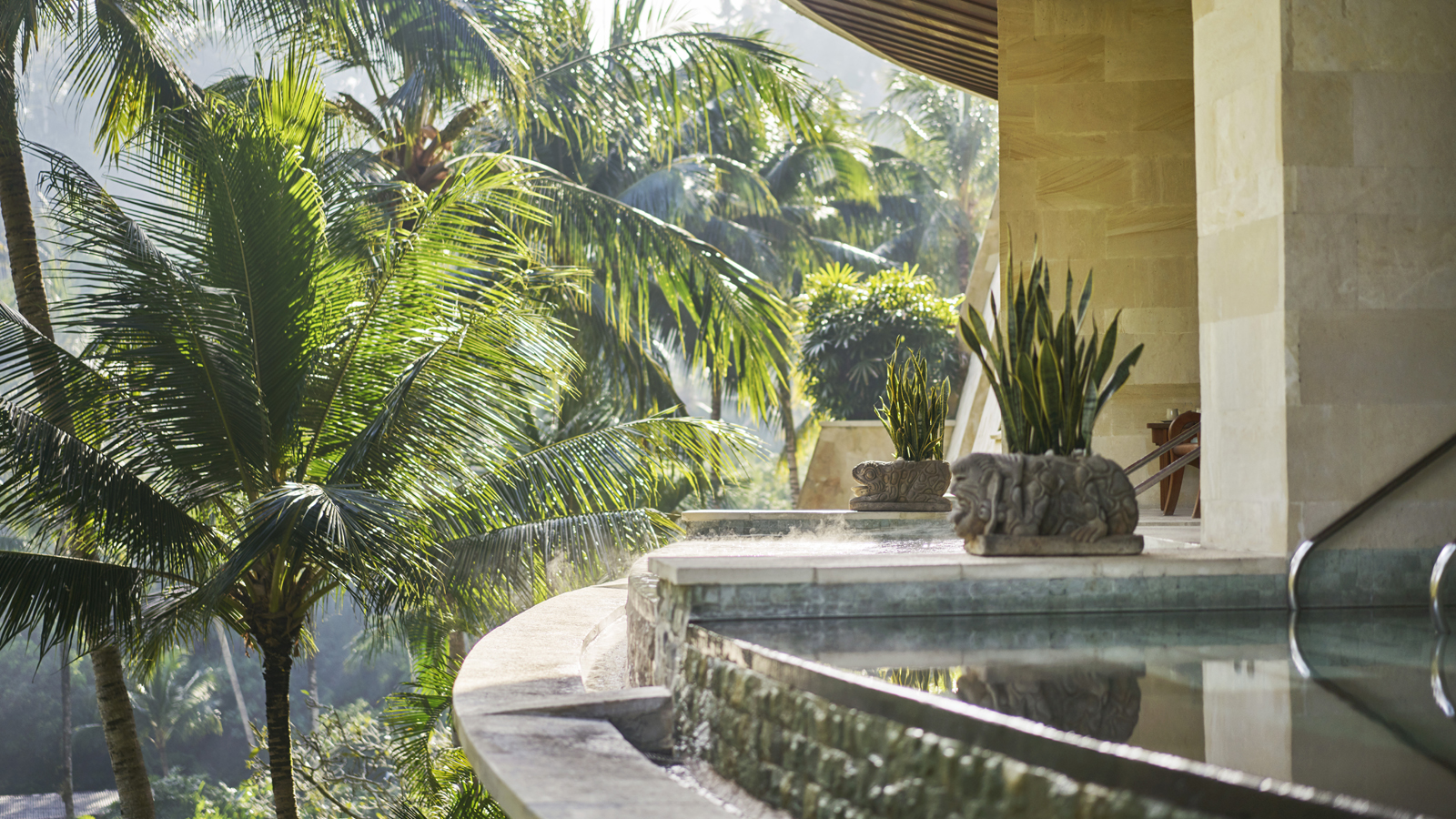 Pockets of paradise that soothe the soul – be still, swim or simply watch the world go by, listening to nature's symphony: whistling leaves, flowing water and chirping creatures.
Pool

Our large, two-level swimming pool mirrors the sacred Ayung River's curves below and echoes the soothing sounds of its fast-flowing water. A relaxing riverside oasis – the long wooden deck invites leisurely lazing with its comfy chaises, visionary views and on-tap treats from the Riverside Café.
Rooftop Lotus Pond

'Floating' above the verdant valley, the circular rooftop lotus pond is the first thing you see on arrival… you might never want to leave! Surrounded by the tropical canopy, a gentle jungle chorus and shimmering scenes, it's a magical, truly open-air setting to embrace nature's breathtaking beauty and contemplate life's infinite possibilities.
Dharma Shanti Yoga Bale

Our Dharma Shanti Yoga Bale is a stunning lotus petal inspired structure located amid the gently sloping rice terraces and rich natural energy of the sacred Ayung River basin. Constructed from sustainable local bamboo, it is designed to create, support and deepen the experience of all who enter.
Riverside Bales

Take a book or notepad, savour a private meal, or stop by to meditate, embrace the sound of the river and simply 'be' in one of our riverside bales – three open-sided thatched pavilions located in the rice field, Herb Garden and on the riverbank. One of the Resort's simplest yet most inspirational sanctuaries.