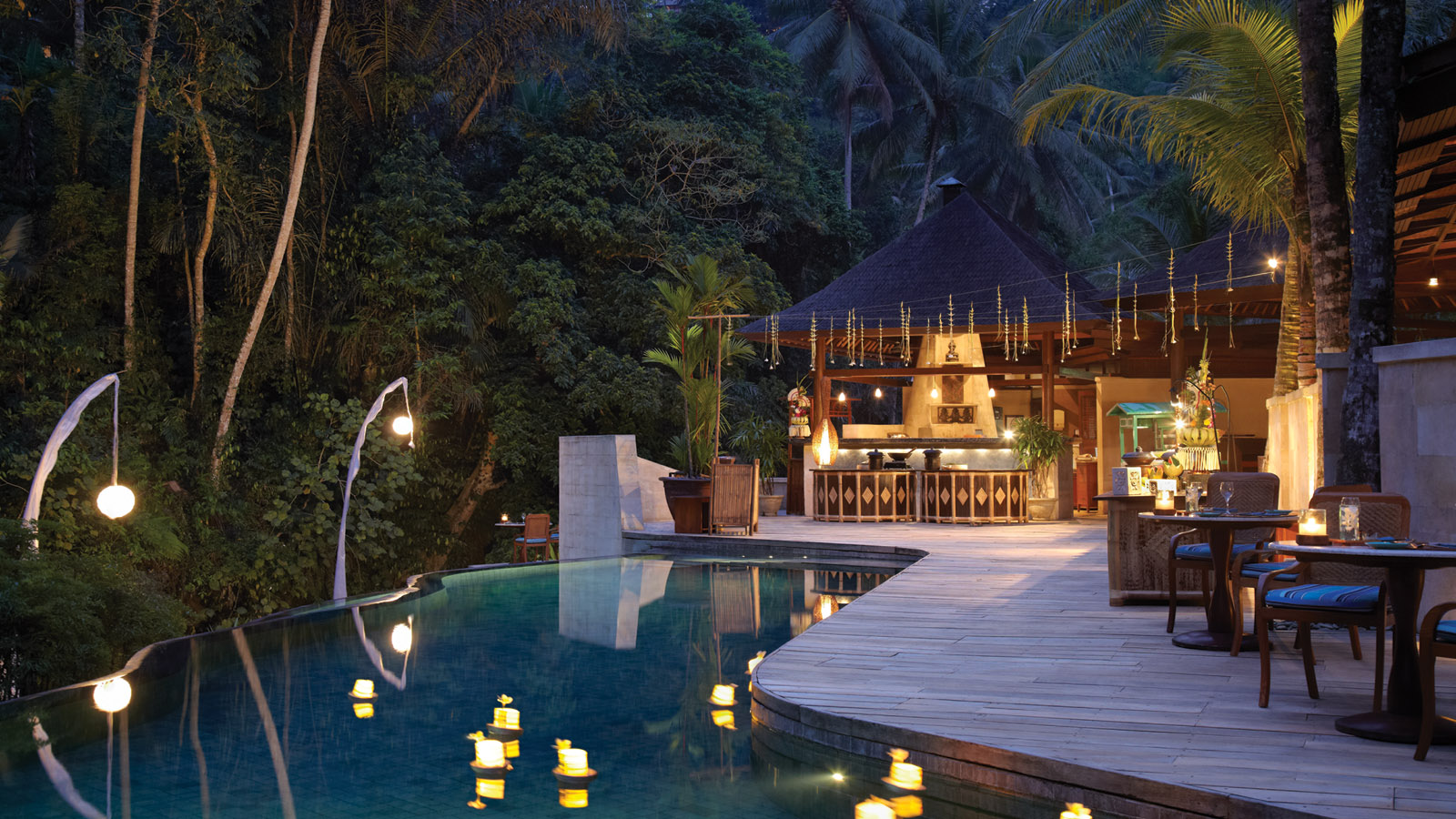 Rijstaffel Dinner
Every Monday evening, the Rijsttafel Dinner at Ayung Terrace represents a delicious journey through Indonesia's culinary history. Meaning "rice table" in Dutch, rijsttafel dates back to the Dutch colonial period, which spanned nearly 350 years in Indonesia.
The banquet-style meal combines the Indonesian tradition of eating dinner as a family and serving all of the dishes at once, with the Dutch preference for much greater quantities. Many different dishes and cuisines from various regions of Indonesia are assembled for the meal, with a seemingly endless parade of dishes served by lines of traditionally dressed servers.
At Four Seasons Resort Bali at Sayan, we have elegantly adapted this tradition to introduce you to the rich and exotic flavours of Indonesia's vast archipelago – the memory of which we hope will remain with you long fter you leave Bali's beautiful shores.
IDR 630,000++ / person.
For more details on Themed Dinners, call 62 (361) 977577 or ask the Concierge.