Sao Paulo
Engenheiro Mesquita Sampaio, 820 Cep
São Paulo,
04711-902 Brazil
Telephone: +55 (11) 2526-0100
Four Seasons Hotel São Paulo at Nações Unidas
UNFORGETTABLE
MEETINGS AND EVENTS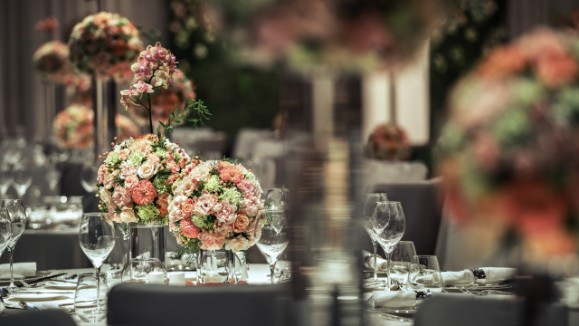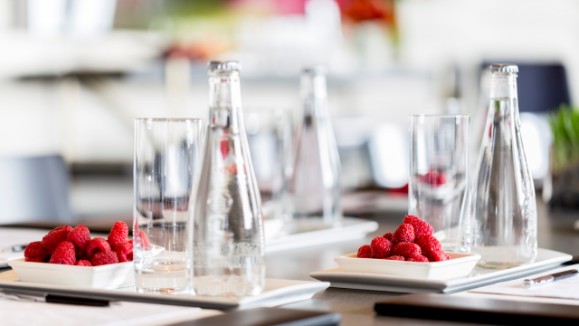 Our high-ceilinged ballroom, complete with a large terrace, offers an opulent space for business events or weddings.

Five modern meeting rooms provide privacy, plenty of natural light and high-tech amenities for board meetings, conferences and more.
With a magnificent ballroom, multi-function meeting rooms and an idyllic setting on the Pinheiros River, Four Seasons Hotel São Paulo at Nações Unidas is a prestigious venue for every kind of event, from intimate meetings to large-scale celebrations.
| | |
| --- | --- |
| | Total Event Space |
| 7 | Large rooms that can be converted into 11 private rooms |
| | |
| --- | --- |
| 600 | Maximum Banquet Guest Capacity |
| 258 | Guest rooms, including 42 Suites |
Extraordinary service is the driving force behind successful events at Four Seasons Hotel São Paulo at Nações Unidas, where our dedicated team takes care of every last detail. Our first floor offers 1,580 square metres (17,000 square feet) of meeting and function spaces, including five meeting rooms with high-tech equipment and a glamourous ballroom that can host up to 500 guests. Our Hotel – ideally situated in one of São Paulo's most dynamic neighbourhoods – looks out onto lush grounds and the Pinheiros River, making this a refreshing setting for every kind of event.

Flexible Event Spaces

Distinguished by contemporary design and an infusion of natural light, our Ballroom and meeting rooms can be configured to perfectly accommodate your event.


Special Treatment

Four Seasons service, from technical assistance to event planning to five-star catering, elevates every occasion.


Business Centre

Our dedicated business area offers a convenient, quiet setting for private work calls, scanning and printer access.

TECHNICAL ASSISTANCE
All meeting spaces at Four Seasons Hotel São Paulo at Nações Unidas are fully equipped to support the most demanding presentation and communication requirements. In addition to an experienced staff and professional technicians, our state-of-the-art audiovisual equipment includes:
LED, decorative and intelligent lighting
Superior sound systems
Video conferencing, webcasting and event archiving
Technical and creative set design
Computer data display
Projection specialists
Audio and video recording and duplicating
Quick Reference
Time zone
GMT +3 hours
Language(s) spoken
Portuguese and English

Electrical system
Local voltage is 220 volts AC. Adapters available; please request through the Concierge.

RECEIVING AND MAINTENANCE
Receiving
The Hotel features a full-service shipping and receiving office. All packages should be sent to the attention of a group's name and its conference services manager. Packages will be stored in a separate conference storage area. Limited space is available for the storage of large items. Please time shipping to the date of your arrival.
Post-conference shipping
Shipping of post-conference materials may be coordinated through your conference services manager.

Maintenance
The engineering department is available 24 hours a day for general assistance with lighting, room temperature control and minor repairs.
Receiving dock
Please contact the receiving department or your conference services manager to make special arrangements for delivery of oversized packages or environmentally sensitive equipment.

MUSIC AND ENTERTAINMENT
The Hotel can arrange a variety of local dancers and musicians to suit your requirements.

FAMILY PROGRAMS
We would be pleased to help arrange appropriate on-site or off-site activities for visiting families, such as biking, swimming or museum tours. Please contact the Concierge for more information.
WELCOME AMENITIES AND VIP GIFTS
Special arrangements can be made for clients to purchase welcome amenities for their important guests, such as personalized items with your company's logo or Brazilian-themed gifts. The Concierge will be happy to assist with these arrangements.

SPOUSE PROGRAMS
The Hotel offers many leisure activities to companions of meeting participants, including:
Spa treatments
Guided shopping or sightseeing tours in the city
Yoga and fitness lessons
Brazilian cooking classes
Horseback riding
From São Paulo–Guarulhos International Airport (GRU)
Travel Time: 45–60 minutes by car
Distance: 31/50
From Congonhas Airport (CGH)
Travel Time: 15–20 minutes by car
Distance: 5/8
Services provided by the Hotel
The Concierge will assist in arranging transportation. Prices vary depending on needs.
OFF-SITE ACTIVITIES
Mercado Municipal
Home to some of the best food in São Paulo, this market has hundreds of vendors selling everything from tropical fruit to bacalhau (salt cod). Let us direct your group to our personal favourites for an authentic local experience.

Street Art Tour
São Paulo has an extraordinary collection of striking murals and meaningful graffiti that is essential viewing for visitors. Let us arrange a local-led guided tour for your group through the colourful Vila Madalena neighbourhood.

Month
°F
Highs/Lows
°C
Highs/Lows
January
83/68
28/20
February
83/68
28/20
March
82/67
28/19
April
79/64
26/18
May
73/59
23/15
June
72/57
22/14
July
72/56
22/13
August
75/57
24/14
September
75/59
24/15
October
78/61
25/16
November
79/64
26/18
December
81/66
27/19
WEATHER
São Paulo enjoys tropical yet mild weather. January is the hottest month in the city on average, and June is the coolest. The wettest month is January, and February has the warmest sea water, ideal for swimming.
Four Seasons Hotel São Paulo at Nações Unidas offers a total of a total of 1,580 square metres (17,000 square feet) for meetings and events on our first floor. Connected by an iconic stairway or social elevator, we can host large groups or more intimate gatherings in our Four Seasons Ballroom, four meeting rooms and one boardroom. Click to view room details below and floor plans.
Level 1
Indicates function rooms with natural light or outdoor space.
Customized menus
We create bespoke menus featuring a variety of cuisines, from Brazilian to international.
Restaurant-quality banquets
Our banquet meals measure up to the finest restaurants and feature entertainment options, from Brazilian musicians to dance groups.
Diverse catering choices
From breakfast in our garden to a lunchtime cooking class, we make every meal memorable.
Groups are welcome at our on-site restaurant and lounge. For information about local restaurants for group meals, contact our conference services manager.
NETO
Chef Paolo Lavezzini pairs Brazil's brightest and most loved flavours with vibrant traditions brought by Italian immigrants, creating a dining experience that's modern, warm and sophisticated. For impressive group dinners, we offer a private dining room for 10 people.
CAJU SP
Our lively lobby bar, a space where guests can chat, work or simply relax, is open all day for rich espressos, fresh tropical juices, small plates and expertly mixed evening cocktails.
It's easy for guests to feel at home in our 254 spacious accommodations, including 42 suites, which overlook the Pinheiros River or surrounding neighbourhood. Each sunlit guest room and suite is thoughtfully designed with ample space for work and relaxation, with contemporary, colourful décor throughout.
GUEST ROOMS
| | Number | Size | Location | View | No. Bedrooms | Beds | Bathrooms |
| --- | --- | --- | --- | --- | --- | --- | --- |
| Superior Room | 56 | 38 m2 (409 sq.ft.) | Floors 3–14 | Neighbourhood | 1 | One king bed or two double beds | One full marble bathroom |
| Superior Accessible Room | 13 | 38 m2 (409 sq.ft.) | Floors 3–9 | Neighbourhood | 1 | One king bed | One full marble bathroom |
| Deluxe Room | 44 | 38 m2 (409 sq.ft.) | Floors 3–7 | River | 1 | One king bed or two double beds | One full marble bathroom |
| Deluxe Accessible Room | 6 | 38 m2 (409 sq.ft.) | Floors 5–7 | River | 1 | One king bed | One full marble bathroom |
| Club Deluxe Room | 42 | 38 m2 (409 sq.ft.) | Floors 8–14 | River | 1 | One king bed or two double beds | One full marble bathroom |
| Club Deluxe Accessible Room | 7 | 38 m2 (409 sq.ft.) | Floors 8–11 | River | 1 | One king bed | One full marble bathroom |
| Premier Room | 20 | 42 m2 (452 sq.ft.) | Floors 3–7 | River | 1 | One king bed or two double beds | One full marble bathroom |
| Club Premier Room | 28 | 42 m2 (452 sq.ft.) | Floors 8–14 | River | 1 | One king bed or two double beds | One full marble bathroom |
SUITES
| | Number | Size | Location | View | No. Bedrooms | Beds | Bathrooms |
| --- | --- | --- | --- | --- | --- | --- | --- |
| Four Seasons Executive Suite | 10 | 54–60 m2 (581–646 sq.ft.) | Floors 3–7 | Neighbourhood | 1 | One king bed | One full marble bathroom |
| Club Four Seasons Executive Suite | 12 | 54–60 m2 (581–646 sq.ft.) | Floors 8–13 | Neighbourhood | 1 | One king bed | One full marble bathroom |
| One-Bedroom Corner Suite | 5 | 77 m2 (829 sq.ft.) | Floors 3–7 | River | 1 | One king bed | One full marble bathroom, plus guest powder room |
| Club One-Bedroom Suite | 6 | 78 m2 (840 sq.ft.) | Floors 8–13 | River | 1 | One king bed | One full marble bathroom, plus guest powder room |
| Club One-Bedroom Corner Suite | 6 | 77 m2 (829 sq.ft.) | Floors 8–13 | River | 1 | One king bed | One full marble bathroom, plus guest powder room |
| Ambassador Suite | 2 | 157 m2 (1,690 sq.ft.) | Floor 14 | River | 1 | One king bed | One full marble bathroom, plus guest powder room |
| Presidential Suite | 1 | 220 m2 (2,368 sq.ft.) | Floor 14 | River | 1 | One king bed | One full marble bathroom, plus guest powder room |