My Four Seasons
Winter Wanderlust
More Four Seasons Stories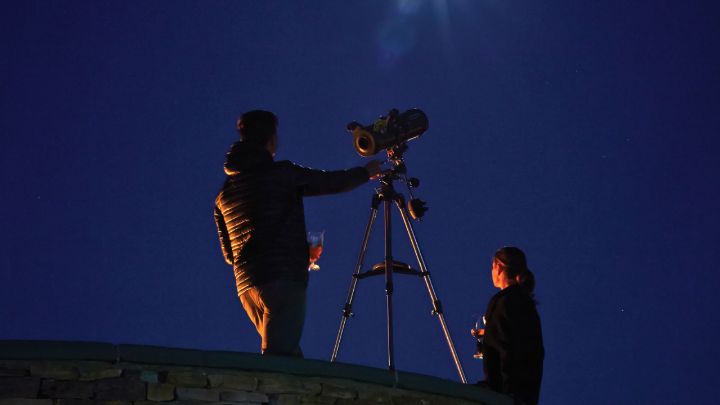 If today's greatest luxuries are space and time, few places are more luxurious than Santa Fe in winter – especially amidst the wild seclusion of Four Seasons Resort Rancho Encantado Santa Fe.

Out here, rippling, snow-dusted vistas of the sleeping high desert surround you. The air feels crisp and the woodsy aromas are tangy. The sky is a purer blue and sunsets, if possible, are even more brilliant, their pinks and purples captured by the snow-capped Jemez Mountains. A sense of calm prevails – a sense of having all this to yourselves.

In winter, gallery owners and artists have more time to chat. Santa Fe has long been a major art centre, from native Pueblo Indian potters, weavers and jewellers to iconic painter Georgia O'Keeffe, and is now home to leading American artists such as Ted Larson and Susan York. The city boasts over 400 art galleries – and the Four Seasons concierge at Rancho Encantado can connect you to exactly the art excursion you're looking for.

If any single experience might inspire the artist in you, it's Santa Fe's magical festive season, when its streets and adobe homes are lit by flickering candles in thousands of farolitos – little lanterns – as ethereal choral music plays from St. Francis Basilica. It's just minutes from your suite at Four Seasons.

And, of course, winter in Santa Fe naturally takes you outdoors, for skiing, snowshoeing and beautiful winter hikes. After strenuous activity – for mind or body – the region's spice-warmed cuisine is particularly welcome.

Refueled, you might be ready to explore Santa Fe's performing arts and concerts. Or perhaps you'll prefer to cocoon by the fireplace in your casita. There is never a shortage of winter things to do at Rancho Encantado, including the luxury of doing nothing at all.