Function Rooms
Terra Courtyard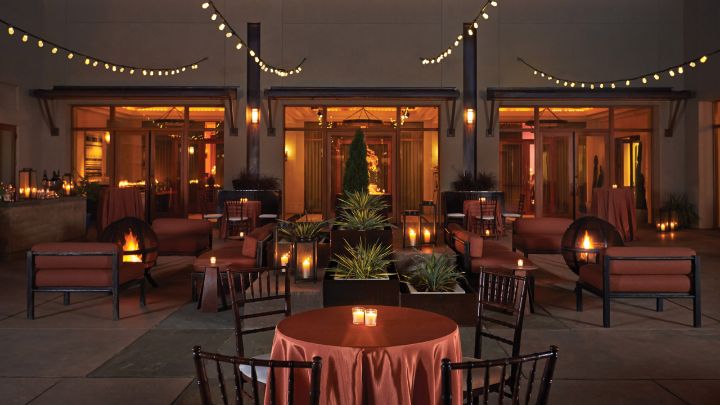 Natural Setting
This outdoor space is the perfect venue for small cocktail parties or casual dinners. Designed around a beautiful fire feature, the courtyard boasts a built-in service area and wood-burning pizza oven.
Adjustable Space
The Terra Courtyard can host up to 200 for a reception and 150 for a banquet-style meal.
Drinks at Sunset
Located beside Terra restaurant and the Main Lodge, the venue is an ideal place to enjoy a cocktail with your friends, family or colleagues while taking in a famous Santa Fe sunset.
Seating
Theatre
Reception
Banquet rounds

100
200
150

Location
ADJACENT TO TERRA RESTAURANT
Size
Area
Dimensions
Height

286 m2 (3080 sq.ft.)
16.7 x 17 m (55 x 56 ft.)
Open Area m (Open Area ft.)