Function Rooms
Piñon Private Dining Room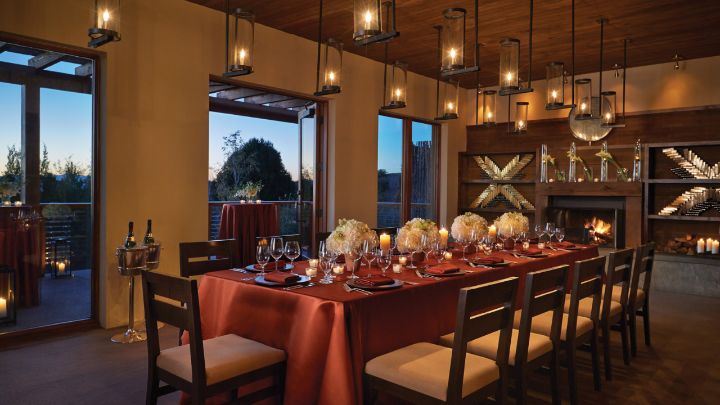 Cosy Functions
Intimate and elegant, the Piñon Private Dining Room is the perfect place to host private meetings and special events.
Adjustable Space
The Piñon Private Dining Room can host 30 for a private banquet and up to 30 for a reception.
Inviting Ambience
A handcrafted stone fireplace provides a warm atmosphere for an intimate celebration or meeting.
Room Details
Seating
Classroom
Theatre
Reception
Banquet rounds
Conference/Boardroom

20
30
30
24
25

Location
ADJACENT TO TERRA RESTAURANT
Size
Area
Dimensions
Height

38 m2 (405 sq.ft.)
4.5 x 8 m (15 x 27 ft.)
3.1 m (10 2 ft.)