Destination
Spring Itinerary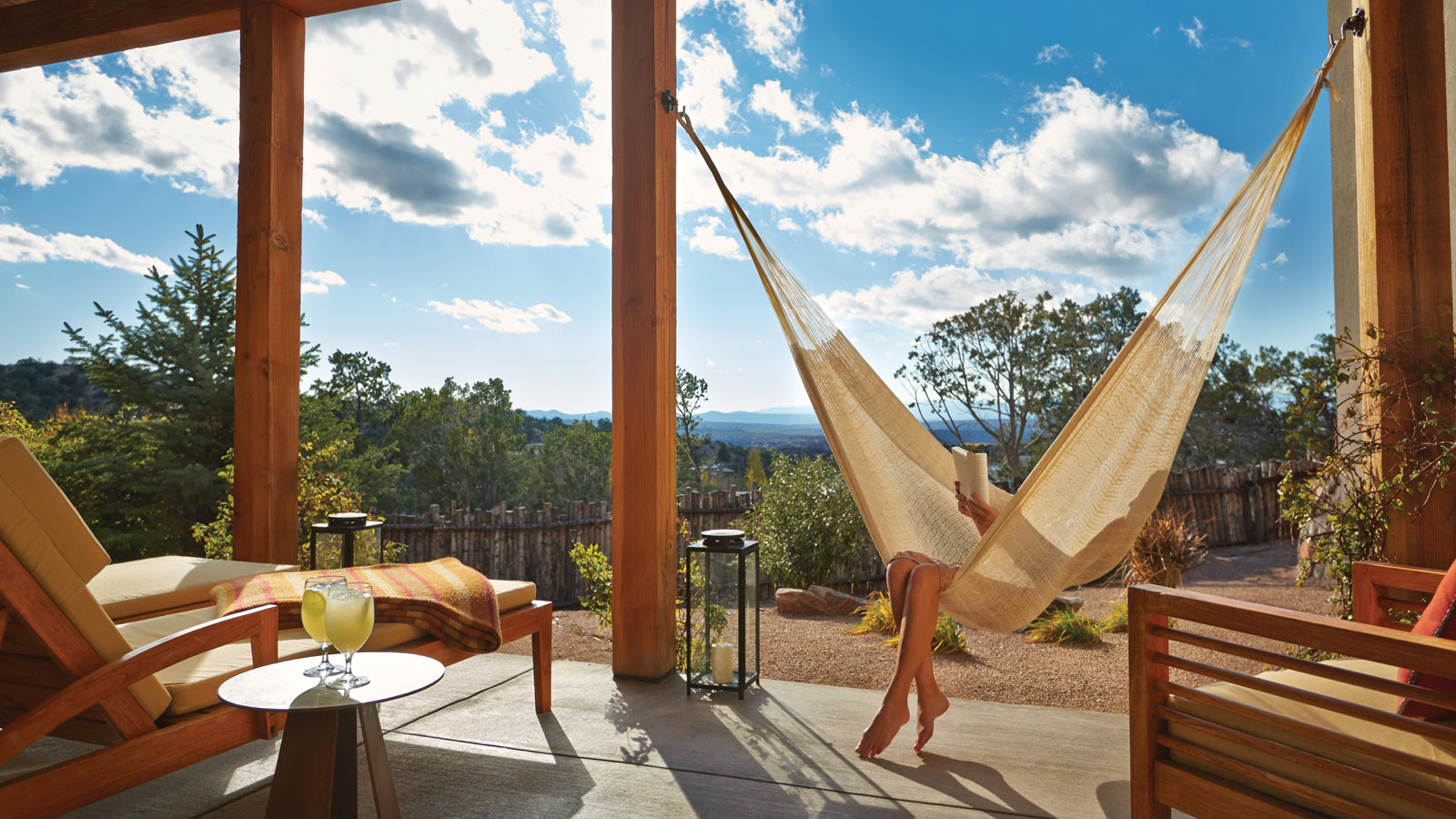 Experience the history and beauty of Santa Fe in spring at the mountain valley oasis of Four Seasons Resort Rancho Encantado. Enjoy white-water rafting or hiking through the gorgeous landscape, visit the many historical sites or relax and unwind fireside at Terra Restaurant.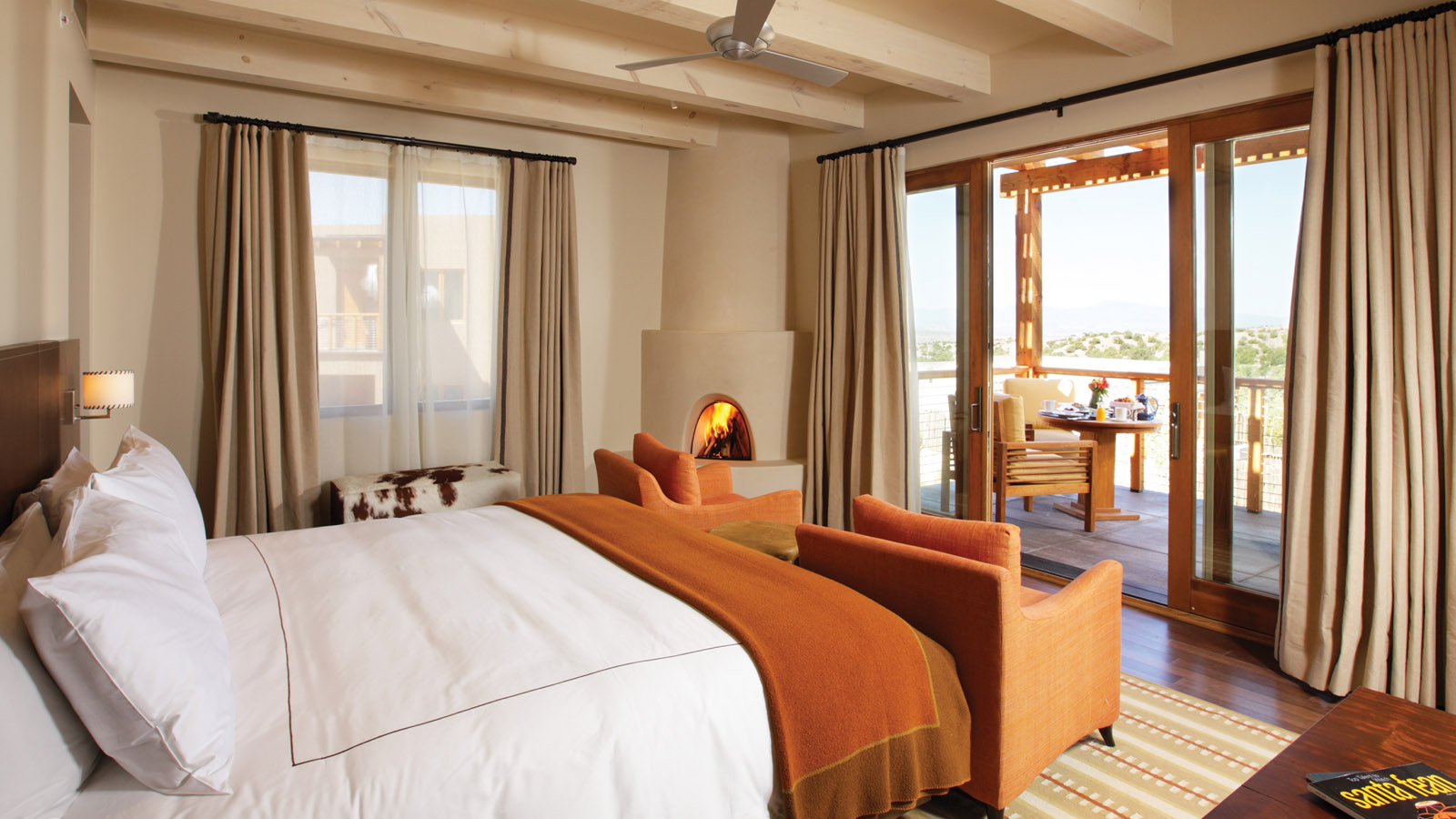 Day 1
Arrival at Resort
After check-in, visit our Experience Assistant to book your spring excursions and local activities.

Settle into your surroundings at New Mexico's premier spa by experiencing the Altitude Adjustment Massage, which helps your body adapt to and establish equilibrium at Santa Fe's over 7,000-foot (2,130-metre) elevation.
Evening
Enjoy dinner through In-Casita Dining, have the Resort's fireplace butler light your kiva fireplace and just unwind.

Day 2
Day
Enjoy a leisurely breakfast at Terra restaurant.

Take advantage of the melting snow and experience a thrilling day white-water rafting.

Learn the latest in libations by taking a mixology class led by a Terra mixologist.
Evening
Take the Resort's complimentary shuttle into the Plaza for a distinctive dinner at one of Santa Fe's renowned restaurants.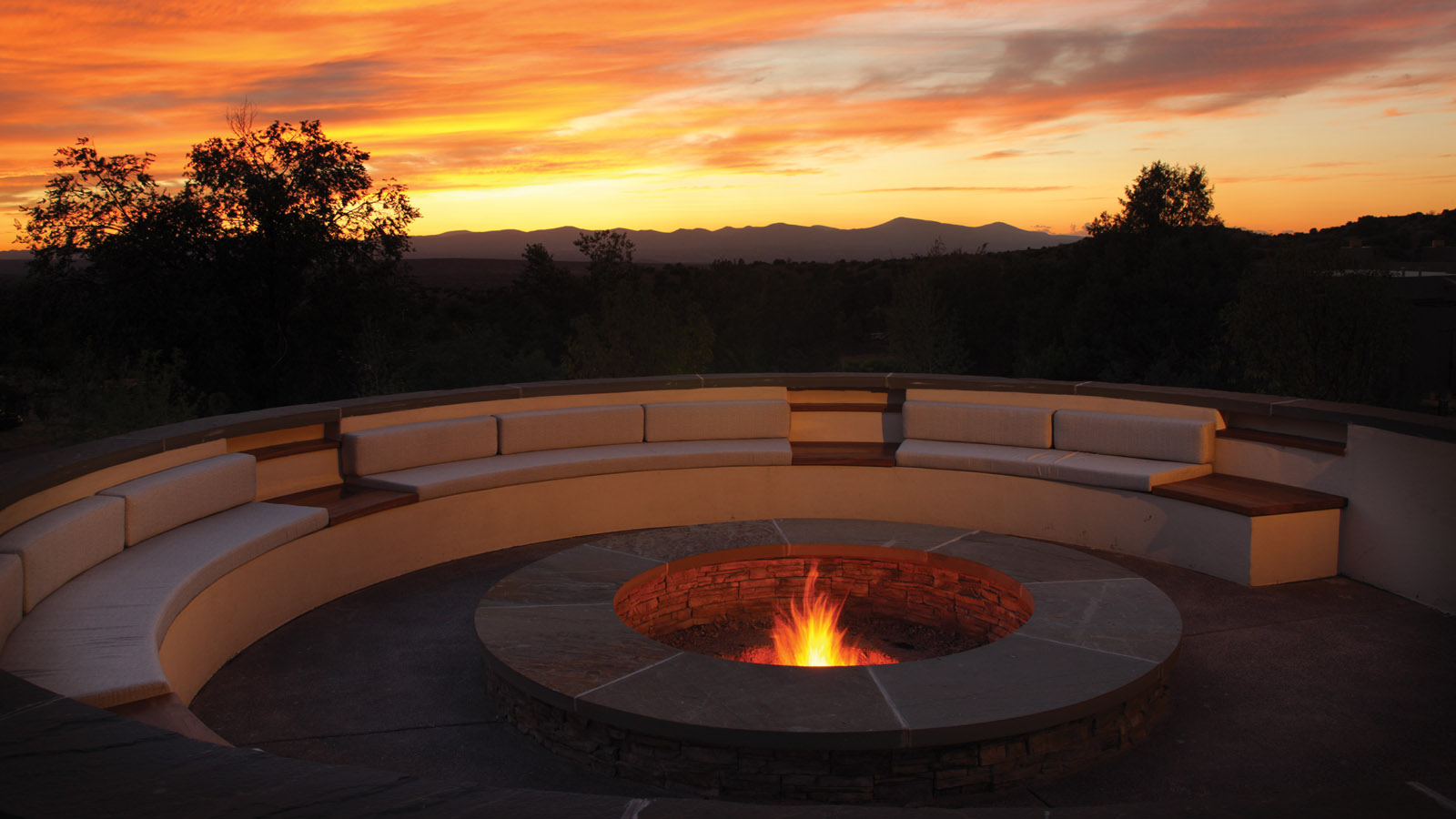 Day 3
Day
Start your day with the Resort's daily one-hour complimentary guided hike along the Camino Encantado Trail, where you will learn about the history of Rancho Encantado and the surrounding geography.

Borrow one of the Resort's complimentary Mercedes-Benz vehicles and head to nearby Santuario de Chimayo for a close-up look at traditional Spanish Colonial culture and art.

Explore four world-class museums at Santa Fe's Museum Hill.
Evening
Enjoy signature cocktails at the bar at Terra restaurant and watch the beautiful sunset over the Jemez Mountains. Continue the evening with a sumptuous meal inspired by locally grown, seasonal ingredients from nearby farms.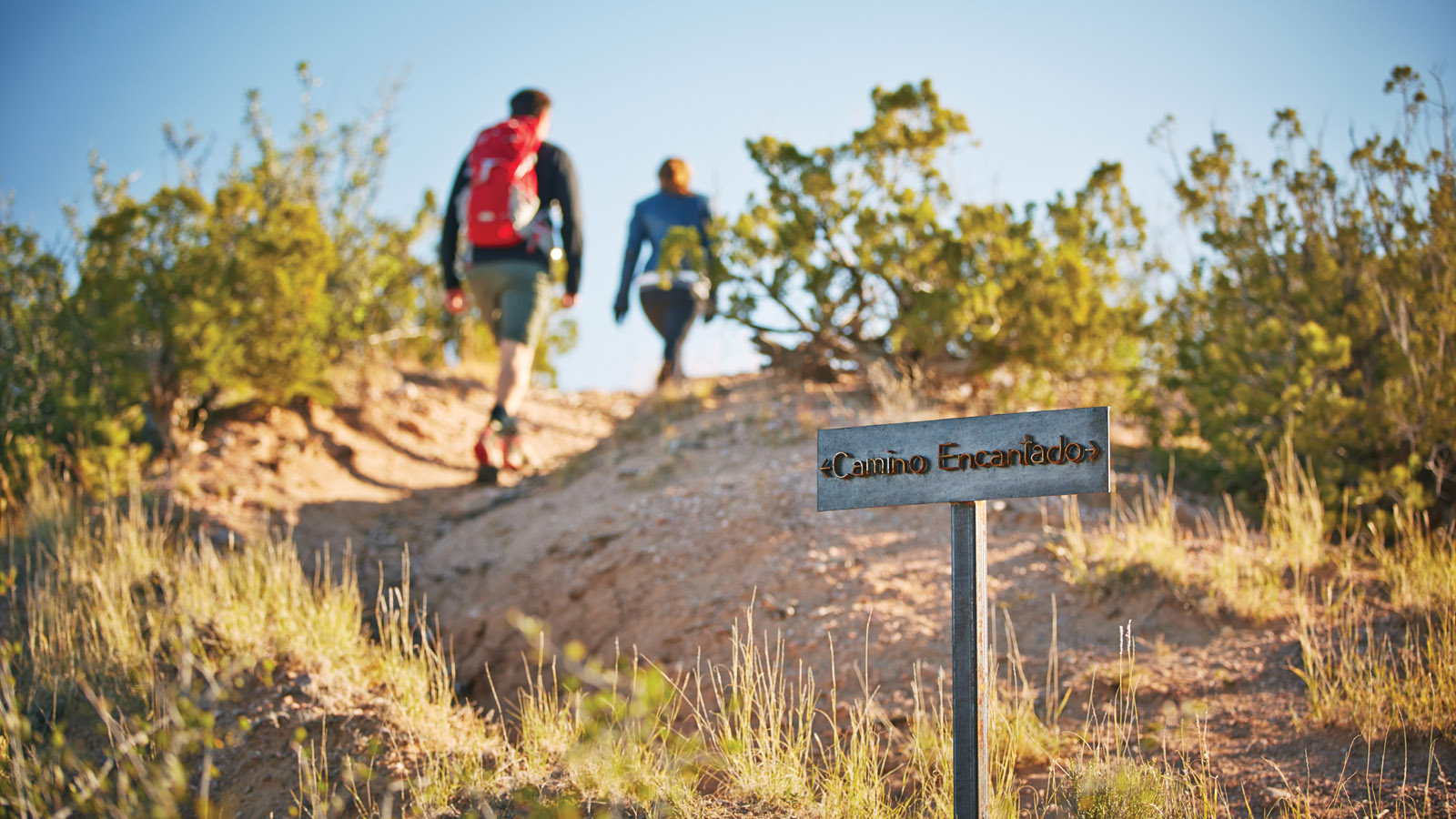 Day 4
Day
Learn about the art of glass working at Tesuque Glassworks.

Spend the day hiking the Dale Ball Trail System in the dramatic foothills of the Sangre de Cristo Mountains.
Evening
Design your own tasting menu at Terra restaurant and then retreat to your casita and unwind on the patio while taking in the views of the surrounding mountains.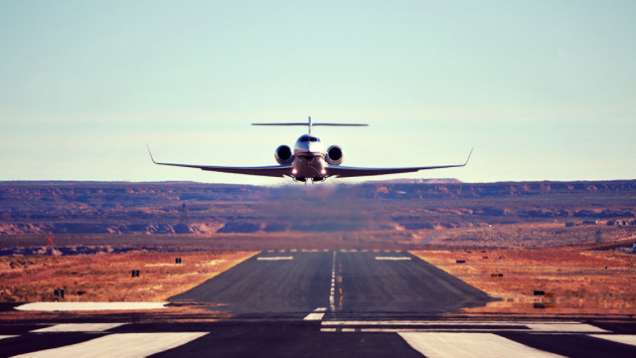 Day 5
Departure
Fuel up with a delicious breakfast in Terra restaurant before your departure.