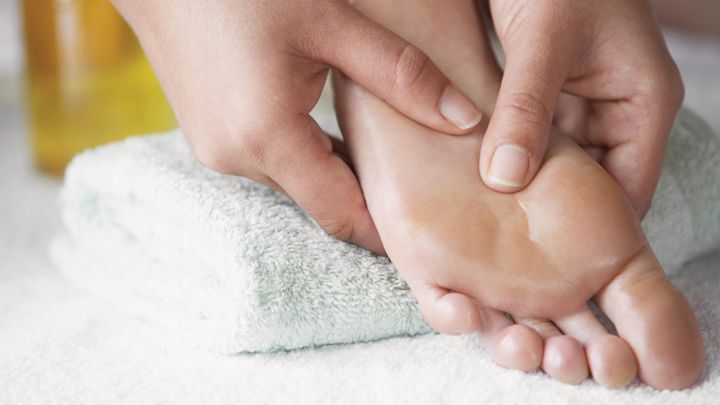 Four Seasons in One
Experience the seasons through body and mind with our signature Four Seasons Spa ritual. Enjoy the refreshing sensation of rosemary and peppermint scrub, the warmth of organic shea butter wrap, delight in a summer medley of massage techniques, and to conclude your journey, a coconut hair and scalp conditioning treatment.
80 Minutes - 265
80 Minutes
265
Call 1 (805) 565-8250
Vino Therapy
Enjoy this custom crafted exfoliating body treatment to polish away dead skin cells. First, your therapist will help you choose between a sugar or salt base for your scrub. Secondly, choose the scrub scent inspired from one of our vinotherapy blends to create a custom product for you to experience. This treatment concludes with a full body massage.
80 Minutes - 265 USD
80 Minutes
USD 265
Call 1 (805) 565-8250
Raindrop Essential Oil Massage
Vita Flex Massage, a specialized form of reflexive massage that uses rolling and releasing motions to activate reflex points in various areas throughout the body, together with nine essential oils, brings the body into structural and electrical
alignment. Excellent for boosting the immune system, releasing muscle spasms and inflammation. Strongly recommended for jet lag.
80 Minutes - 265 USD
80 Minutes
USD 265
Call 1 (805) 565-8250
Acai Grapeseed Cocoon
Extracted from the grapeseeds, which are naturally rich in antioxidants, this wrap offers protective health benefits while shea butter moisturizes the skin, providing a therapeutic and sumptuous body wrap.
50 Minutes - 195 USD per person
50 Minutes
USD 195
Call 1 (805) 565-8250
Note: Prices and treatments are subject to change without notice.