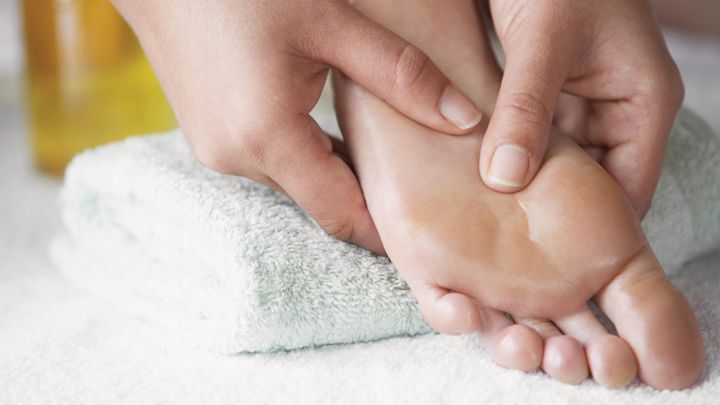 Four Seasons in One
Experience the seasons through body and mind with our signature Four Seasons spa ritual. Santa Barbara elements are incorporated into this fluid treatment as the senses are stimulated and balanced. A journey not to be missed!

Winter – Invigorating peppermint rosemary scrub on the back and organic peppermint shea butter is applied to massage tightness on the back, neck and shoulders.
Spring – Citrus aromatic organic shea butter is applied to massage fatigued tight legs and feet.
Summer – Sunny floral and fruit aromatic organic shea butter is applied to massage the full body.
Autumn – Finish with a body wrap to hydrate the skin and enjoy a soothing Ayurvedic scalp massage with a hint of clove.
Grape de vine
Extract the toxins accumulated within the body and leave the mind at peace with a body scrub of grapeseed, native to Santa Barbara wine country. Dull skin is gently exfoliated, releasing a glow that is felt both inside and out. Then, enhance the antioxidising and relaxing benefits of grapeseed with a rose and lavender full-body massage.
Raindrop Essential Oil Massage
Vita Flex Massage, a specialized form of reflexive massage that uses rolling and releasing motions to activate reflex points in various areas throughout the body together with nine essential oils, brings structural and electrical alignment. Excellent for boosting the immune system, releasing muscle spasms and inflammation. Strongly recommended for jet-lag.
Vineyard harvest
Aromas of the wine harvest fill your senses as you soak in grape seed, jasmine, rose and red wine, while sipping immune-system-boosting grape-seed tea, loaded with antioxidants and vitamins. A warm rose-hip and olive body wrap promotes increased collagen and elastin and assists with cellular regeneration. Then, surrender to the paradise of a nurturing full-body massage. To complete your experience, enjoy our chef's special cheese selection, paired with a glass of wine from the local Santa Ynez region.
Note: Prices and treatments are subject to change without notice.