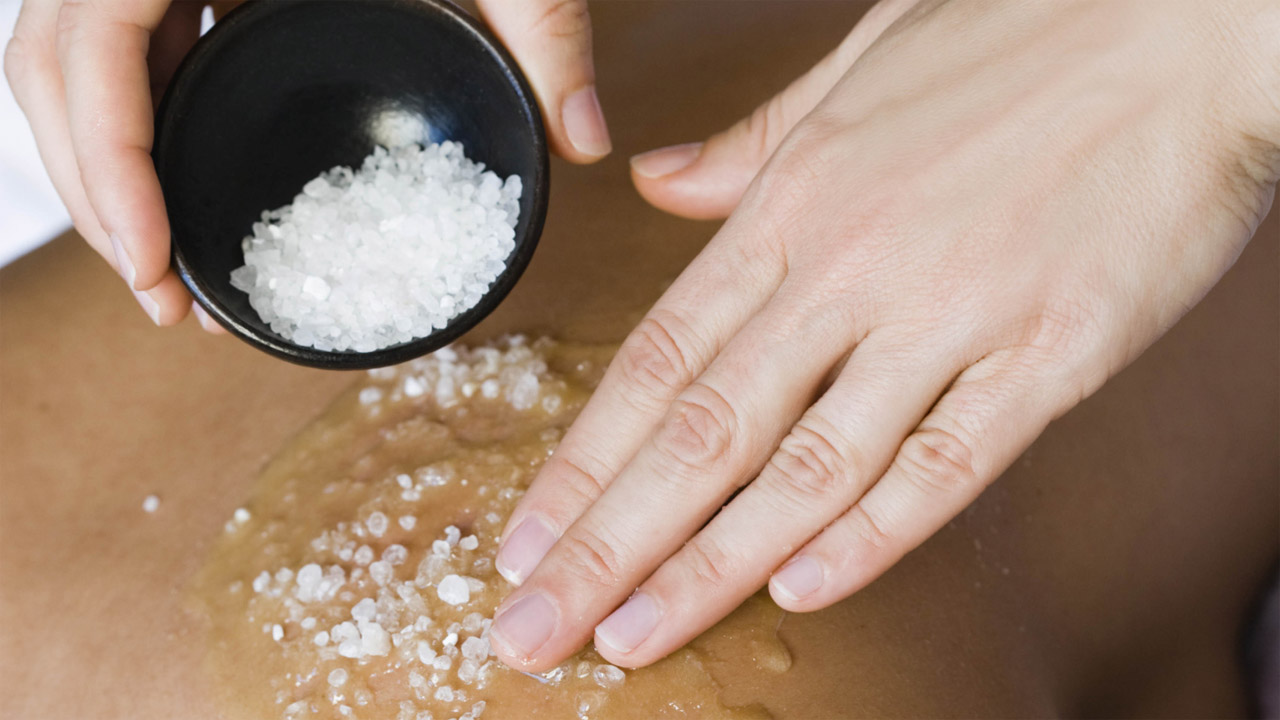 Organic Precious Moments
This treatment is tailored specifically to expecting mothers. The cocooning mask and stretch mark minimizing oil will help to support connective tissue and prevent stretch marks. Your feet will be enveloped in seaweed leaves designed to boost circulation and improve lymphatic drainage. Expecting mom will enjoy a face, hand and arm massage as part of this relaxing
experience.
50 Minutes
USD 190
Call 1 (805) 565-8250
Organic Prenatal Voyager
This specially designed organic wellbeing ritual will promote relaxation and tranquility while hydrating and nourishing the skin. A full body exfoliation will gently buff the skin, leaving you glowing, radiant and hydrated. Nourishing Mama Oil is used to gently ease away stress and tension with a top-to-toe body, face and scalp massage, which will melt away all the aches and pains associated with pregnancy.
80 Minutes
USD 255
Call 1 (805) 565-8250
Four Seasons in One

Experience the seasons through body and mind with our signature Four Seasons Spa ritual. Enjoy the refreshing sensation of rosemary and peppermint scrub, the warmth of organic shea butter wrap, delight in a summer medley of massage techniques, and to conclude your journey, a coconut hair and scalp conditioning treatment.
80 Minutes
USD 260
Call 1 (805) 565-8250
Vino Therapy
Enjoy this custom crafted exfoliating body treatment to polish away dead skin cells. First, your therapist will help you choose between a sugar or salt base for your scrub. Secondly, choose the scrub scent inspired from one of our vinotherapy blends to create a custom product for you to experience. This treatment concludes with a full body massage.
80 Minutes
260
Call 1 (805) 565-8250
Acai Grapeseed Cocoon
Extracted from the grapeseeds, which are naturally rich in antioxidants, this wrap offers protective health benefits while shea butter moisturizes the skin, providing a therapeutic and sumptuous body wrap.
50 Minutes
USD 190
Call 1 (805) 565-8250
Organic Seaweed Leaf Wrap
Experience a detoxifying body wrap treatment inspired by the sea. The treatment begins with an exfoliation using finely ground seaweed and walnut shells, which is followed by a seaweed leaf wrap to deeply detoxify, moisturize and revive the body. While the seaweed's minerals, vitamins and amino acids work their magic, you will be treated to a relaxing scalp massage.
80 Minutes
USD 280
Call 1 (805) 565-8250
Organic Seaweed Body Scrub
A creme based body buff exfoliates with finely ground walnut shells and nourishes your skin with a blend of almond oil, seaweed and ginger extracts. Our gentle yet effective formula removes rough dry skin cells, to reveal vividly refined softer and smoother skin.
50 Minutes
USD 190
Call 1 (805) 565-8250
Detox Seaweed Leaf Bath
You will be immersed in a bath of pure seaweed hand-harvested from an unspoiled Atlantic.
25 Minutes
USD 55
Call 1 (805) 565-8250
Soothing and Toning Leg Renewal Treatment
This outstanding Black Masque leg treatment is designed to relieve the feeling of fatigued and heavy legs by reducing swelling, increasing circulation and cooling the skin (does not include a pedicure).
50 Minutes
USD 190
Call 1 (805) 565-8250
Illuminating and Refining Leg Perfecting Treatment
A luxurious treatment created to illuminate, brighten, revive and refine the appearance of the legs while also working to improve circulation, skin complexion and elasticity (does not include a pedicure).
50 Minutes
USD 190
Call 1 (805) 565-8250
Bath Soak
A relaxing bath soak can be added to any body treatment.
55 Minutes
USD 50
Call 1 (805) 565-8250
Note: Prices and treatments are subject to change without notice.