Function Rooms
Palmera Garden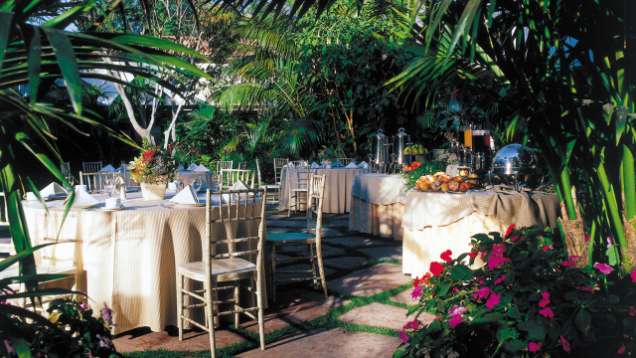 Graceful palm trees create the perfect amount of shade for a memorable event in sunny Santa Barbara.
Natural Ambiance
Be soothed by the wind rustling through the palm trees and the fragrant flowers that border the garden.
Room for Everyone
Mix and mingle with 50 to 200 guests in this intimate setting.
In the Heart of It All
Centrally located, this flagstone courtyard offers easy access to the rest of the Resort.
Seating
Theatre
Reception
Banquet rounds

150
150
150

Room Features
In case of inclement weather we would suggest a portion of La Veranda as an alternate location


Location
CENTRALLY LOCATED IN THE RESORT
Size
Area
Dimensions

149 m2 (1600 sq.ft.)
12.2 x 12.2 m (40 x 40 ft.)