Function Rooms
Monte Vista Lawn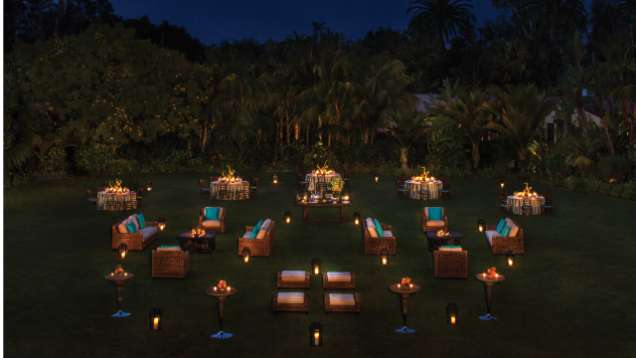 The Santa Ynez Mountains serve as the majestic backdrop to this expansive event space.
Breathtaking Views
Lose yourself in the majestic view of the Santa Ynez Mountains – a stellar backdrop for any event.
Natural Ambience
Bask in the California sun as you sip a cocktail on the lawn, surrounded by lush gardens.
Room for Everyone
Mix and mingle with 50 to 300 guests in this intimate setting.
Seating
Theatre
Reception
Banquet rounds

300
500
400

Room Features
In inclement weather, we suggest a portion of La Veranda as an alternative location.


Location
CENTRALLY LOCATED IN THE RESORT
Size
Area
Dimensions

297 m2 (3200 sq.ft.)
24.4 x 12.1 m (80 x 40 ft.)