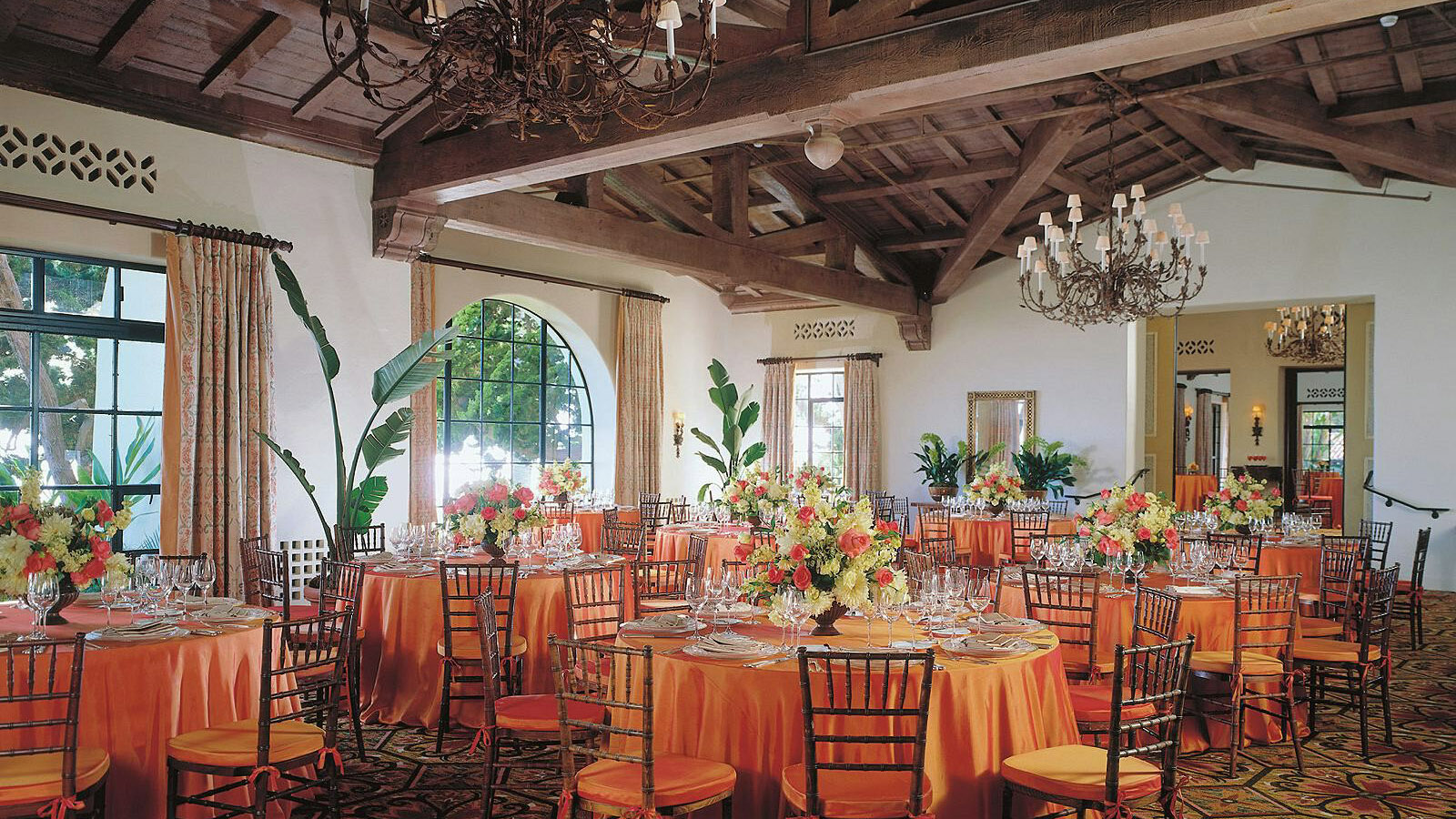 An oceanfront location lends this space the authentic ambiance of the California coast.
Historic Beauty
Travel back in time in this elegant Spanish colonial room featuring high wood-beamed ceilings.
Stunning Sunsets
Treat your guests to breathtaking views of the ocean and the Channel Islands—perfect for watching the sun set over the Pacific.
The Versatility You Need
Combine this beautiful J-shaped room with El Mar to make one large, flowing ballroom with outdoor terraces.
Seating
Classroom
Hollow Square
U-shape
Theatre
Reception
Banquet rounds
Conference/Boardroom

60
36
30
100
200
150
30

Location
OCEANFRONT
Size
Area
Dimensions
Height

150 m2 (1670 sq.ft.)
27 x 29 m (40 x 28; ft.)
5.5 m (18 ft.)

Note: Actual clearance height is 11.2 feet (3.4 metres).