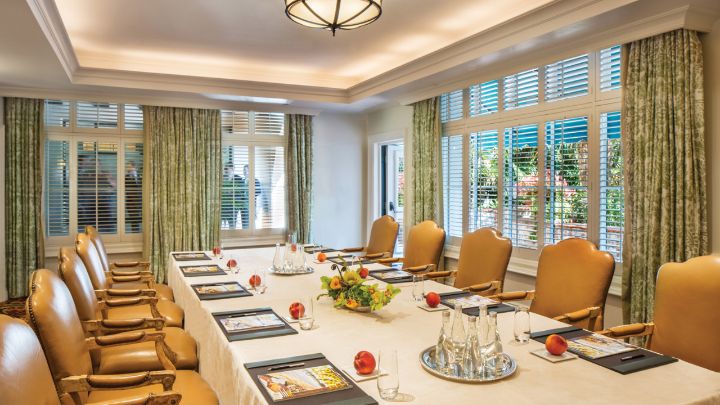 Garden views and exquisite décor await in this gracious event space.
Elegant Décor
Travel back in time to a world of Spanish-Mediterranean style in this gracious space that features linen chandeliers and windows with plantation shutters opening out into the gardens.
Intimate Gatherigs
Accommodates up to 50 guests
Pre-function space available
High-Tech Capabilities
Make your event a success with a remote control built in screen and Wayport high-speed Internet access.
Seating
Classroom
Hollow Square
U-shape
Theatre
Reception
Banquet rounds
Conference/Boardroom

27
22
18
50
50
40
20

Room Features
Pre-function space available with this room
Wired or wireless high-speed e-mail and Internet access
Pre-function space is available in the Palmera Garden or Escala Garden.

Location
CENTRALLY LOCATED IN THE RESORT
Size
Area
Dimensions
Height

55 m2 (589 sq.ft.)
9.5 x 5.8 m (31 x 19 ft.)
3.1 m (10 ft.)

Note: Actual clearance height is 7.8 feet (2.4 metres).