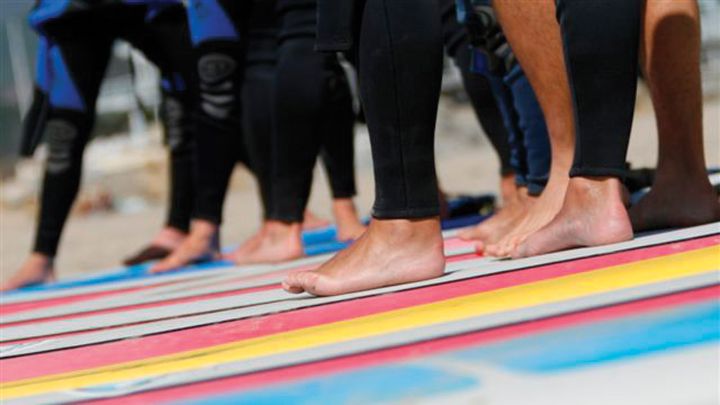 Within easy reach of your Four Seasons guest room or suite are local activity options in and around Santa Barbara. For further ideas or details, our Concierge is always pleased to advise and assist you or even develop a customised itinerary.
Water Sports
Bodyboarding
Deep sea fishing
Jet skiing
Kayaking
Paddle boarding
Sailing
Scuba diving
Sport fishing
Surfing and surf lessons
Land Sports
Beach olympics
Dune buggying (1.5 hours north, in Pismo Beach)
Gliding
Horseback riding (25 minutes north; for ages 7 and older)
Hot-air ballooning (2.5 hours north, in Paso Robles)
In-line skating
Jogging route (3-mile/5-kilometre runs)
Polo
Private beach parties
Racquetball
Squash
Volleyball
Shuttle Service: On Saturdays and Sundays, our shuttle runs continuously to and from downtown Santa Barbara from 10:00 am to 5:00 pm. The shuttle drops off and picks up at Saks Fifth Avenue, allowing guests to take a leisurely stroll down historic State Street and explore its many shopping opportunities. The last departure from the Resort is at 4:30 pm, with the last pick up downtown at 5:00 pm. Reservations are not required for this first-come, first serve, complimentary service.