My Four Seasons
Meet Michael Baldonado
MKT Bar Manager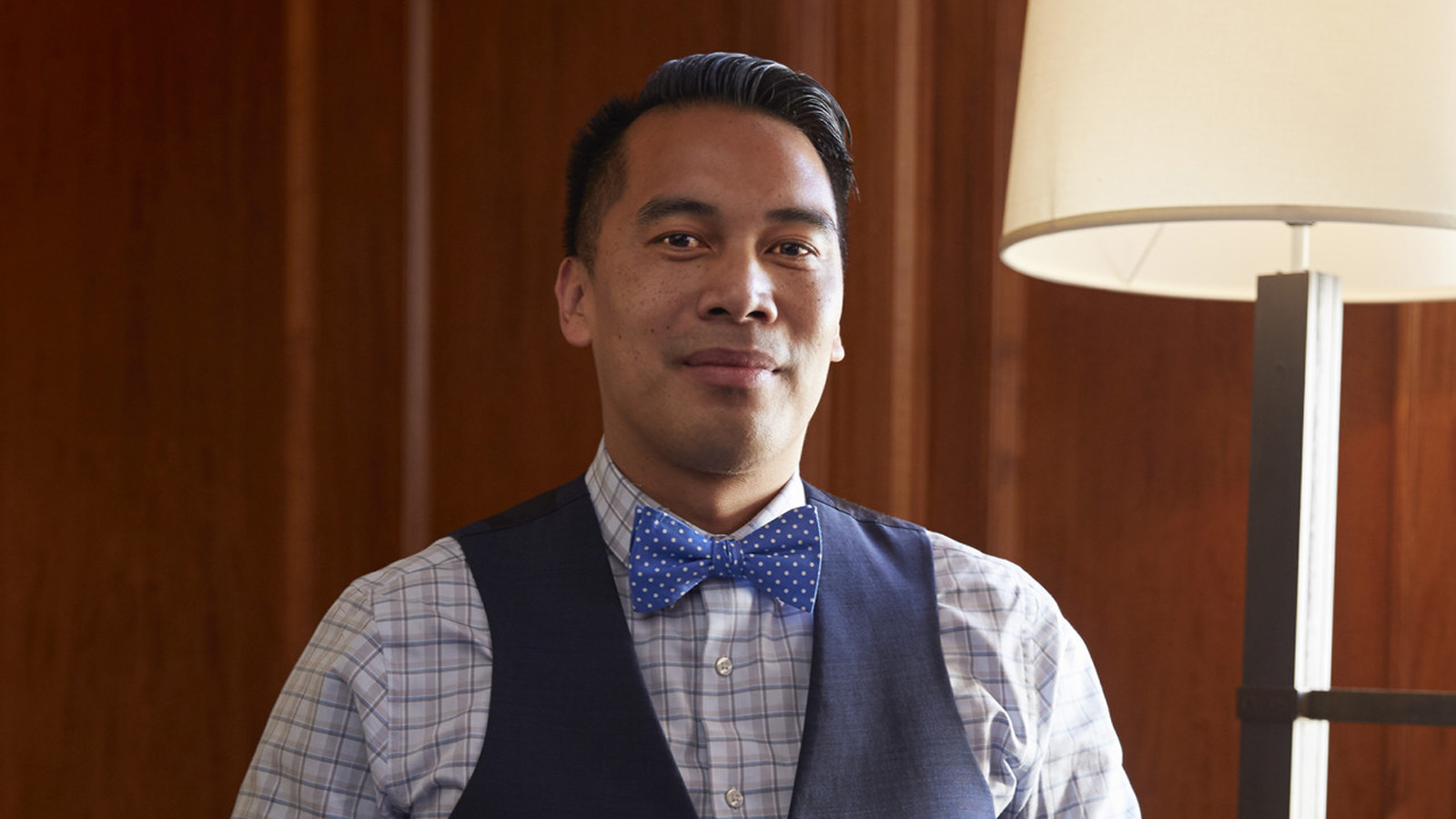 At the forefront of the San Francisco cocktail scene, MKT is a vibrant gathering place in the lobby of Four Seasons Hotel San Francisco. Our team of mixologists is dedicated to crafting cocktails using seasonal and local ingredients.
Bar Manager Michael Baldonado brings a diverse background in the food and beverage industry, with a focus on fine dining service, wine and operations. At MKT Restaurant - Bar, he's responsible for creating the cutting-edge beverage program.
Michael started in the industry in 1999 at Tri-Star Restaurant Group's Nick's Fishmarket, located at the Fairmont Kea Lani on Maui. Shortly after his move to San Francisco in 2010, Michael began his career with the Bacchus Management Group as a server at Cafe des Amis, and he later transitioned into the bar team.
In 2013, he left Cafe des Amis to join the opening bar team of Hakkasan, San Francisco. Shortly thereafter, he eagerly accepted the opportunity to run the wine program at Cafe des Amis, as wine director and sommelier under Andrew Green. A year later, Michael was offered the opportunity to join Spruce's sommelier team and in that time helped get their first Grand Award by Wine Spectator. Michael's relationship with wine grew from an interest to a lifelong passion the moment he tasted his first Châteauneuf-du-Pape. He believes the role of a sommelier is to make wine fun, enjoyable and accessible to all.
At MKT Bar, Michael presents an impressive selection of wines from California and beyond, along with cocktails that range from timeless classics to ultra-creative handcrafted recipes. Take a seat at this lively, very social bar – and feel free to say hello to Michael!
More Four Seasons Stories