Function Rooms
Muir Suite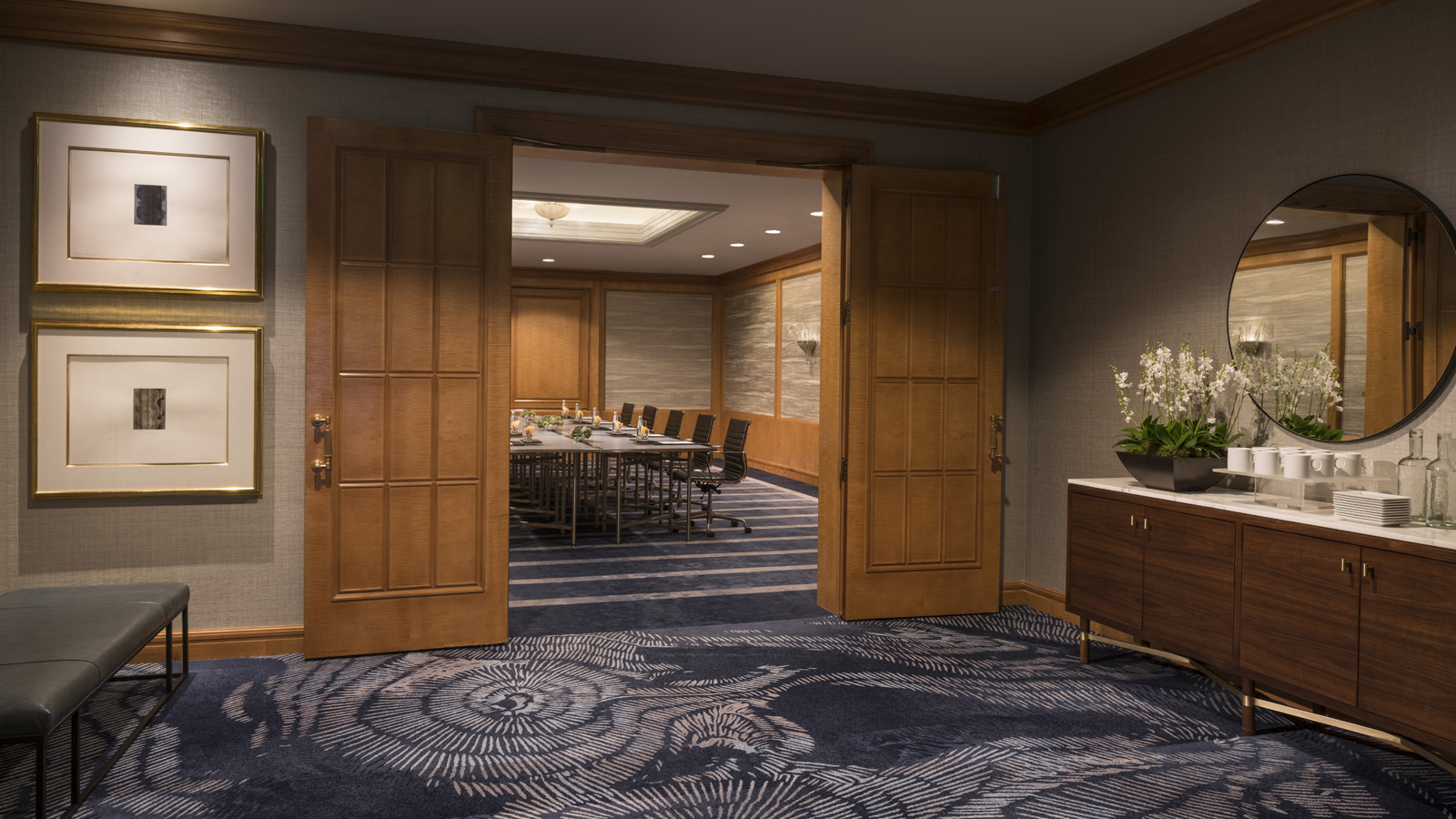 The Muir Suite is a smaller function room, suitable for a board meeting or intimate luncheon and dinner. With an ideal location adjacent to the Lobby and Reception, the Muir Suite is the perfect room for group registration.
Intimately Sized
Ideal for board meetings and intimate luncheons and dinners
Contemporary low mahogany consoles and cabinets provide a residential feeling
A Perfect Space
Central location makes it the perfect room for group registration
Adjacent foyer enhances privacy while adding more space for mingling
Always Complimentary
Floor-length gold linens with white overlays
Tables, chairs, votive candles and table setting
Dance floor and stage for entertainment
Printed single-page dinner menus
Seating
Banquet rounds
Conference/Boardroom
Classroom
Theatre
U-shape
Hollow Square
Reception

50
24
45
64
30
24
80

Room Features
Breakout rooms
Pre-function space and wireless Internet access available

Location
5TH FLOOR LOBBY LEVEL (ADJACENT TO THE VERANDA BALLROOM)
Size
Area
Dimensions
Height

65 m2 (700 sq.ft.)
9.8 x 6.7 m (32 x 22 ft.)
3 m (9.9 ft.)

Bathrooms
Accessible
Note: Height shown is actual clearance height.