San Francisco, famously, is a city of many walkable neighbourhoods, each with its own distinct personality that invites you to explore and linger. Walk Score ranks the City by the Bay a very close second only to New York as the most walkable large city in the U.S. Where should you begin? Right at the doors of Four Seasons Hotel San Francisco. Even if you are on a short trip, you can get an authentic taste of the city's history and culture.
Yerba Buena Gardens
Cross Mission Street to the oasis of Yerba Buena Gardens to get your bearings and enjoy the gardens. If you stand in the middle, above the waterfall, you'll be rewarded with a magnificent view of the Metreon entertainment complex, the Museum of Modern Art and the architecturally striking Contemporary Jewish Museum.
Blue Bottle Coffee
The excellent Blue Bottle Coffee has several busy outlets around town, as well as a few in New York, but the shop at the San Francisco Museum of Modern Art is less well known. If you visit the museum between 11:00 am and 5:00 pm (excluding Wednesdays), you can sit outside in the rooftop sculpture garden, sip a cup of the café's rightfully raved-about drip coffee, and snack on a slice of colourful Mondrian cake or some Frida Kahlo Mexican wedding cookies.
Walking tours
Not many know about the walking tours offered by San Francisco City Guides, but the tours are always interesting and informative. A local favourite is City Scapes and Public Places, which explores hidden parks and rooftop gardens of the Financial District. One notable stop is the 1906 building at 1 Kearny Street, across Market Street from the Hotel, where you'll visit a privately owned public roof garden with expansive views.
Cable Car Museum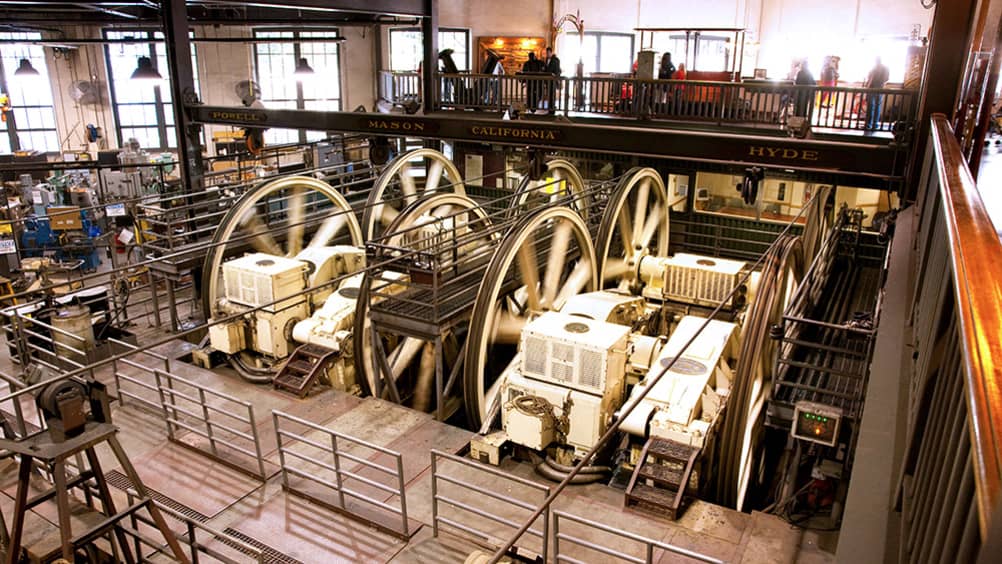 Photography Mark Morgan / Alamy Stock Photo
During your stay, stop by Powell and Market, about a block and a half from the Hotel, to see a cable car turnaround, where operators reverse the direction of the cars with the help of a revolving wooden platform. The sight will get you warmed up for a tour of the Cable Car Museum (approximately a mile from the Hotel), where you'll see displays of cable cars from the 1870s. The museum is a perfect outing for families.
Union Square
You may already know that Union Square – bordered by Geary, Powell, Post and Stockton streets – is a famed shopping area, home to names like Barneys, Neiman Marcus and Saks. But what you may not know is that the square was used during the American Civil War for rallies in support of the Union Army; that's how it got its name.
Maiden Lane
When you're done with the bustle of Union Square, pop in to this hidden gem tucked between Kearny and Stockton. Just two blocks long, the pedestrian-only Maiden Lane is home to quiet street cafés and upscale shopping (as in Chanel and Hermes). You'll also find an entrance to Gump's, a popular source of tasteful homewares and gifts since 1861, and the Xanadu Gallery, in a building designed by Frank Lloyd Wright in 1948. Look for the spiral ramp inside, which calls to mind Wright's design for New York's Guggenheim Museum.
Art galleries
If you walk up Grant Avenue from the Hotel, most people turn left toward Union Square. But if you turn right, you will find one of the best places to see contemporary art in San Francisco. Nearly 20 galleries – including the Stephen Wirtz Gallery, Haines Gallery and The McLoughlin Gallery – are housed in a beautiful old building at 49 Geary Street, which was once home to Western Union offices.
Ferry Plaza Farmers Market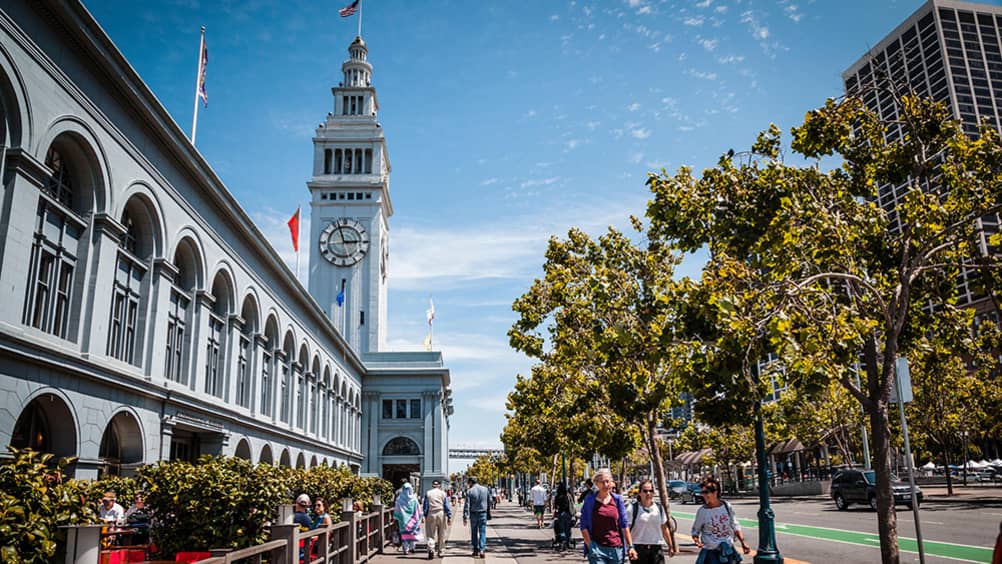 Photography Jorge Garrido / Alamy Stock Photo
The Ferry Plaza Farmers Market, operated by the non-profit Center for Urban Education About Sustainable Agriculture, isn't exactly a secret. But locals – including local chefs – come here with good reason. The focus on organic local produce makes the market a don't-miss for food lovers. And if you want to avoid the crowds of the big market on Saturday, visit Tuesday or Thursday morning starting at 10:00 am, when you'll find a smaller version of the market in progress.
Portsmouth Square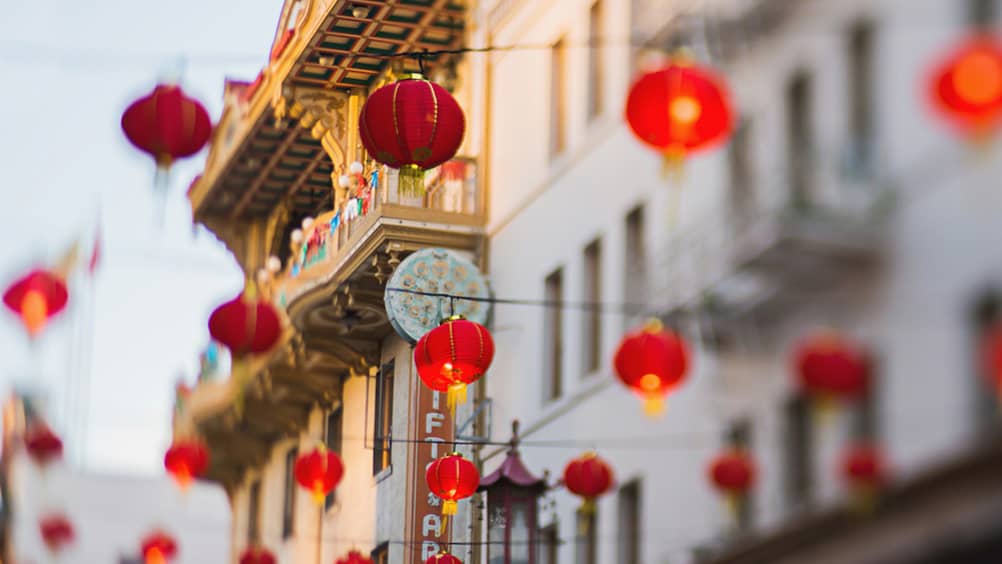 In the 19th century, Portsmouth Square was the main public centre of the city, which is why there are many historical landmarks here. California's first public school was built here in 1848, and the discovery of gold was announced here in the same year. Old St. Mary's Cathedral, the first cathedral built in California, was constructed here in 1854. Today, the area serves as the heart of Chinatown.
Four Seasons Hotel San Francisco