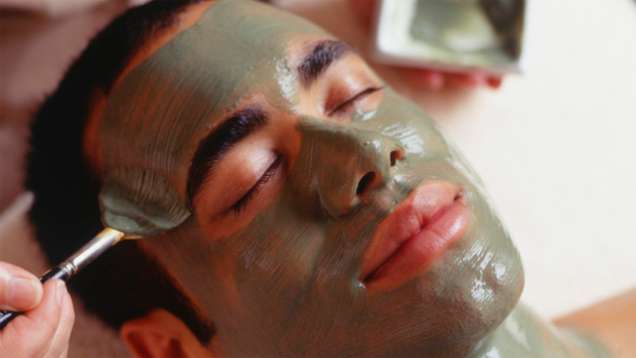 Personalised Facials for Men
Signature men's caviar
The ultimate facial treatment. Refines, lifts, firms and nourishes the skin with protein-rich caviar, powerful antioxidants, a multi-acid peel and a unique alginate peel-off masque that dramatically improves skin moisture. Results are immediate, creating healthy, luminescent skin.
Gentlemen's European
This deep-cleansing, therapeutic facial, designed specifically for the special skin care needs of men, relaxes the skin as it refines pores. Treatment includes a luxurious massage and a deep-cleansing masque, and specifically addresses sensitivity and razor burn.
Advanced correcting
This facial uses natural Correcting Skin Care products and techniques to restore and rebuild skin affected by environmental elements, hyper-pigmentation, fine lines, aggressive medical peels and laser treatments. Treatment includes a unique algae peel-off masque to calm and heal skin conditions. A personalised home programme will be recommended to continue the aesthetic correction.
HydraFacial
The HydraFacial treatment merges soothing and invigorating spa therapies with advanced technology to achieve instant, lasting results, younger-looking skin immediately.
Deluxe HydraFacial
An invigorating treatment that includes all of the essentials and luxuries of the HydraFacial for your face, neck and chest. It begins with lymphatic drainage therapy to initiate the detoxification process. Then, the HydraFacial deeply cleanses, exfoliates, extracts and hydrates the skin. This treatment also includes Multi-Peptide Derma-builder to address fine lines and wrinkles followed by LED light therapy and a collagen mask.
Whitening Facial
A specific facial for men seeking a clear and bright look. This Phytomer treatment is rich in principal active ingredients that brighten the skin with long-lasting results.
Youth Facial (Anti-ageing Facial)
This treatment is designed to transform the skin as it firms, refines and tones. This facial combats the signs of ageing and loss of elasticity by balancing the skin and hydrating with marine water.
Thémaé Detox Facial
Specifically dedicated to men, this treatment helps to soothe skin that is irritated by daily aggressions (such as shaving) while providing radiance and purification. This treatment combines a deep cleansing with a very relaxing head massage. A purifying and detoxifying mask enriched with the Complexe des 4 Thés® (4 Teas Elixir) completes this ceremony. Your complexion is unified and hydrated, signs of fatigue are vanished.
Your Facial
Using the time-honoured Biologique Recherche Methodology, this highly customised facial first assesses the present health of the skin, and taking into account any long- and short-term appearance goals, designs a tailor-made solution unique for you. Choosing the best combination of products to create the facial your skin most needs, the therapist delivers deeply restorative therapy, for visible lifting and a radiant result.
Note: Prices and treatments are subject to change without notice.