Managed by our Hotel's bakery team, Elements Artisanal Bakery is a storefront located at VIA MERCATO. Offering fresh, delicious and healthy baked goods made from the finest whole-wheat organic flour and grains, this off-site venue is situated within VIA Riyadh, the newly opened and architecturally stunning luxury shopping, dining and entertainment destination at the heart of the city.
Hours
Daily

11:00 am – 12:00 midnight

Location

VIA MERCATO at VIA Riyadh
Signature Dishes

Meet the Team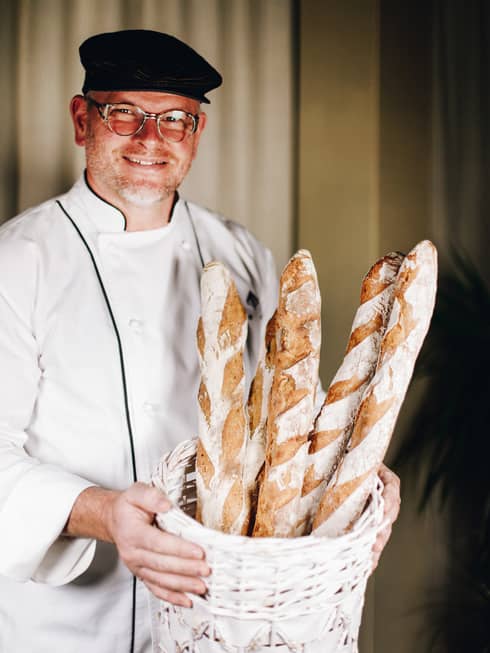 Sven Mostegl
Consulting Baker
Sven Mostegl, founder of Baker's Kitchen in Dubai, believes that bread can and should be healthy. Working with the finest whole-wheat organic flour and grains, Mostegl employs a long fermentation process to reduce or eliminate the natural and agricultural toxins of grain while avoiding things like chemical additives, preservatives and artificial colouring. As Consulting Baker, Mostegl travels to Riyadh four times a year to consult with the Hotel's Food and Beverage department and to work with and train various members of the culinary team on his techniques.