A thriving international city, Riyadh is a treasure trove of exciting things to do. Tradition blends seamlessly with modern-day excitement, promising unique cultural experiences. Here are some of the best ways to get to know this vibrant destination.
Wake-up ritual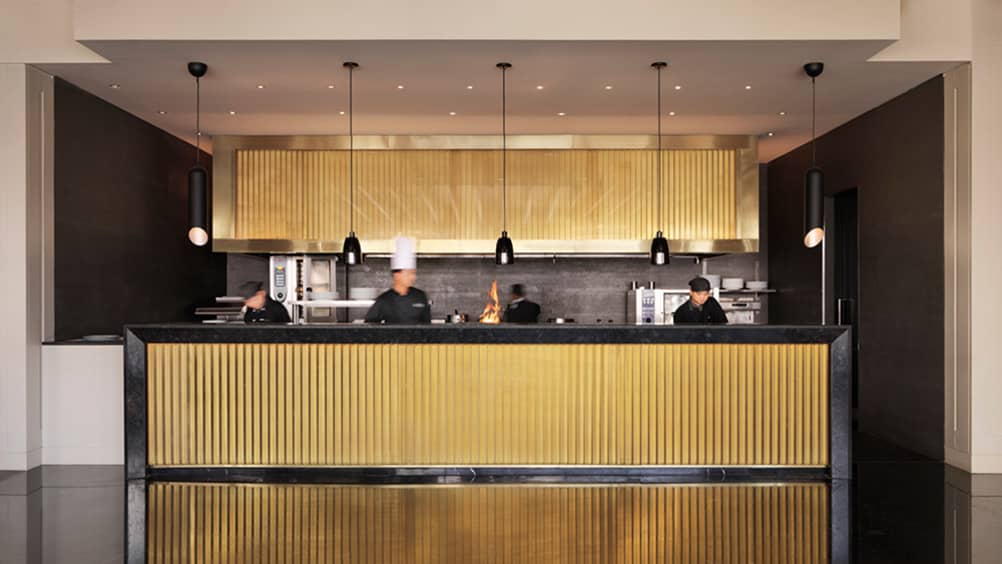 Photography courtesy Four Seasons Hotels and Resorts
Break out of your morning coffee ritual with a steaming cup of gahwa at The Grill. This local specialty is a light, aromatic coffee imbued with Bedouin tradition. Serving and sharing gahwa indicates welcome and respect, so you'll feel at home in Riyadh from the very first sip. Skip the sugar: It's not a customary request, and you won't need it – fresh dates accompany each serving.
Shopping in Riyadh
Photography Obstando Images / Alamy Stock Photo
Granada Center is both an extravagant architectural achievement and home to more than 200 international brands. Tech enthusiasts shouldn't miss the centre's showroom dedicated entirely to electronics.
A visit to Al Faisaliah Tower, Riyadh's first skyscraper, blends shopping with sight-seeing. The 267-metre (876-foot) tower is located in the city's prestigious business district and includes a three-storey shopping mall. After visiting the flagship department store, Harvey Nichols, head to the top for views of Riyadh from an observation deck.
Kingdom Centre, Saudi Arabia's tallest skyscraper and home to Four Seasons Hotel Riyadh, houses top fashion brands such as Louis Vuitton, Gucci and Burberry. The cutting-edge structure contains a women's-only shopping floor and an indulgent array of cafés and restaurants.
For a change in retail scenery, visit the city's souks. Handmade clothing, textiles and souvenirs fill the stalls at these traditional bazaars, and bargaining is encouraged. A favourite among Riyadh visitors, Souq al-Thumairi is known for its variety of Arabic goods – coffee pots, silver, textiles – as well as its congenial and multilingual vendors.
An outdoor retreat
Spend your afternoon in Wadi Hanifah, a natural valley just south of Riyadh that's been transformed into a public park. Picnic spots, nature trails and lakes lure locals, who escape here regularly for cool breezes and recreation.
Art and design
Art enthusiasts should spend time at local galleries, particularly Alāan Artspace and Naila Art Gallery. Alāan Artspace is a contemporary gallery, library and restaurant where you can view work and curated exhibitions from a diverse group of emerging and established Saudi Arabian artists and designers. Worldly perspectives come together at Naila Art Gallery, which displays works by local and international artists.
Historical sites
Delve into Saudi Arabian culture and history at the National Museum, where eight halls filled with historic documents and artefacts chronicle the country's evolution. The nearby Al-Masmak Fortress, an architectural gem dating back to the 19th century, represents the country's unification under the rule of King Abdul Aziz. Here, four 18-metre (59-foot) adobe towers enclose an ancient castle that now serves as a museum.
Dinner and beyond
Photography courtesy Four Seasons Hotels and Resorts
Alcohol is banned in Saudi Arabia, so toast your day at Elements with Saudi Champagne, a blend of apple juice, Perrier, sliced fruit and fresh crushed mint. After an authentic dinner at Najd Village restaurant (try the kabsa, a Saudi Arabian meat dish), head to Tahlia Street. After 9:00 pm, this fashionable area of cafés and restaurants becomes a vibrant cultural centre.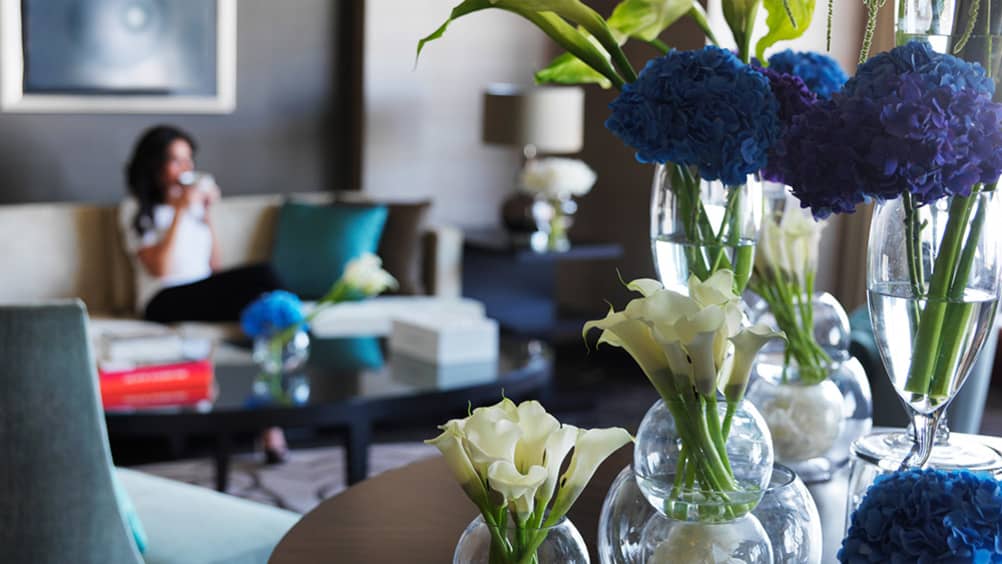 Photography courtesy Four Seasons Hotels and Resorts
Women visiting Riyadh can embrace local tradition and culture by following these helpful travel tips:
Always travel around Riyadh with a permitted male escort. Escorts can include relatives, such as husbands and brothers, or professional sponsors arranged through your employer.
Local laws do not permit women to drive, so opt for private transportation, which can be arranged through the Hotel.
When visiting Riyadh, cover your hair with a veil and wear an abaya, an overgarment worn throughout the Middle East. Trendy looks by well-known designers, including Swarovski and Dior, allow you to demonstrate respect for local tradition with glamour and ease.
Women travelling alone can unwind in ladies-only spaces throughout the city. The exclusive women-only Pearl Floor at the Hotel provides security and comfort. Amenities and services such as a female-only staff, a ladies-only lounge and gym, and in-room personal care items (think beauty products and a yoga mat) create a sanctuary for international travellers.
Four Seasons Hotel Riyadh at Kingdom Centre