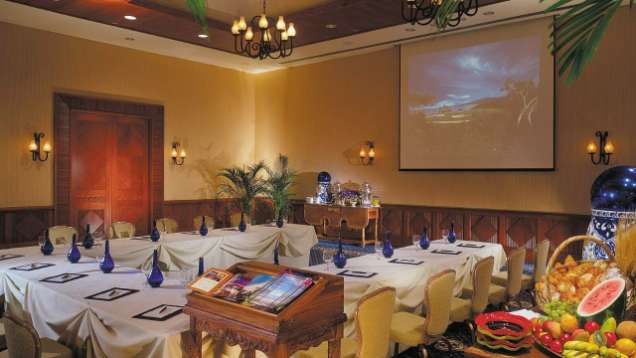 Step into the Toki B Ballroom where you'll find a formal yet relaxed atmosphere and guests can wander into the outdoor courtyard to enjoy the night air.

Elegant Décor
Neutral tones complemented by mahogany panels and tasteful chandeliers provide an exquisite balance between a formal yet relaxed atmosphere.
Room for Everyone
Theatre-style seating for up to 125 guests
Pre-function space available
A Breath of Fresh Air
Step into the adjoining outdoor courtyard for quiet conversation or to gaze at the stars in the Riviera night sky.
Seating
Classroom
Hollow Square
U-shape
Theatre
Reception
Banquet rounds
Conference/Boardroom
Classroom with rear screen
Banquet with rear screen

60
40
25
125
70
70
40
30
60

Room Features
Breakout rooms available with this room
Pre-function space available with this room
Breakout rooms available: Tau, Tukarita, Eka.

Location
INDOOR FUNCTION ROOMS
Size
Area
Dimensions
Height

121 m2 (1308 sq.ft.)
9.7 x 12.5 m (32 x 41 ft.)
4.9 m (16 ft.)

Note: Actual clearance height is 11.15 feet (3.4 metres).