Endless Fiesta
Soak into an endless beach Fiesta this holiday. Four Seasons Resort Punta Mita celebrates with a menu of endless adventure and spirited fun, providing you and your family a memorable vacation!
Nestled within lush landscape of Mexico, Punta Mita is an oasis of white-sand beaches and turquoise waters. Discover the Mexican culture while enjoying fishing, unparalleled surf and spectacular golf.
Festive Activities and Events
From outdoor activities to traditional Mexican culinary experiences and cultural events, families and couples can celebrate with a variety of creative programming including the traditional Thanksgiving specials at each of the Resort's signature dining outlets, Santa skydiving, Mexican wine tasting, beach barbeque parties and an authentic Mexican Hacienda New Year's Eve celebration.
Young Guests
Whether hanging out with their peers or spending quality time with the family, Four Seasons Resort Punta Mita's youngest guests will find plenty of fun and adventure at the Resort this Festive.
With indoor and outdoor games, toys, arts and crafts and other fun diversions, the Kids For All Seasons complimentary program offers fun and engagement for children and young adults.
Villas and Signature Suites
Enjoy pure bliss in our expansive three- to five-bedroom villas and signature suites. Designed with contemporary and Mexican-inspired indoor and outdoor living spaces, the terrace offers lounge chairs and an intimate garden dining area, perfect for entertaining friends and family and enjoy some of the most beautiful sunsets in the world. Follow it all up with a swim in your large infinity pool!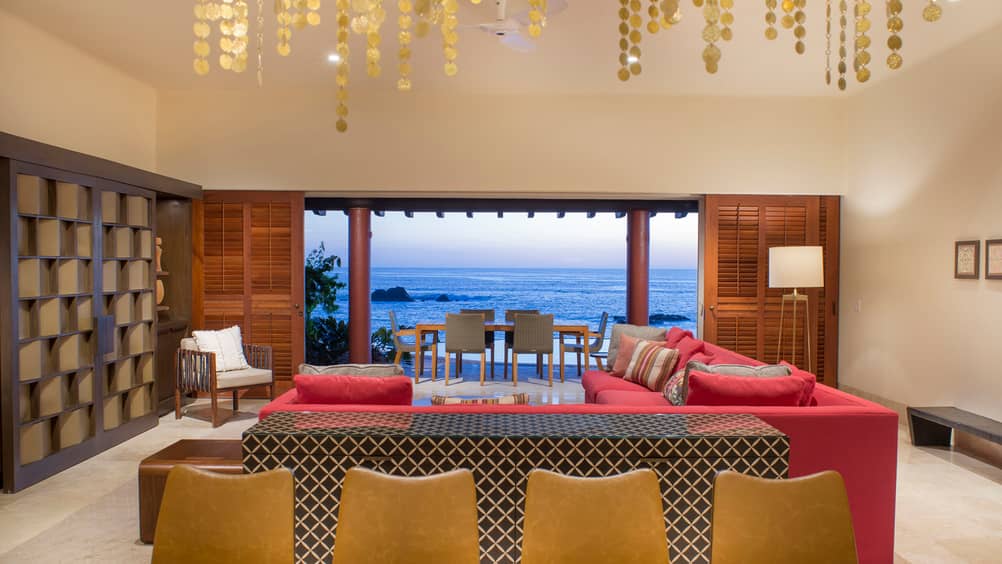 Ethos
For a truly authentic experience while celebrating the holidays at Four Seasons Resort Punta MIta, your first step is to get to know Enrique Alejos, the Resort's Cultural Concierge. Enrique offers a variety of indigenous workshops, cultural activities, nature walks to learn about the unique wilderness, exotic nesting birds and special sea turtle release program at sunset. After dark, join Enrique for a stargazing session. You will learn how to spot constellations in the starred sky of Punta Mita.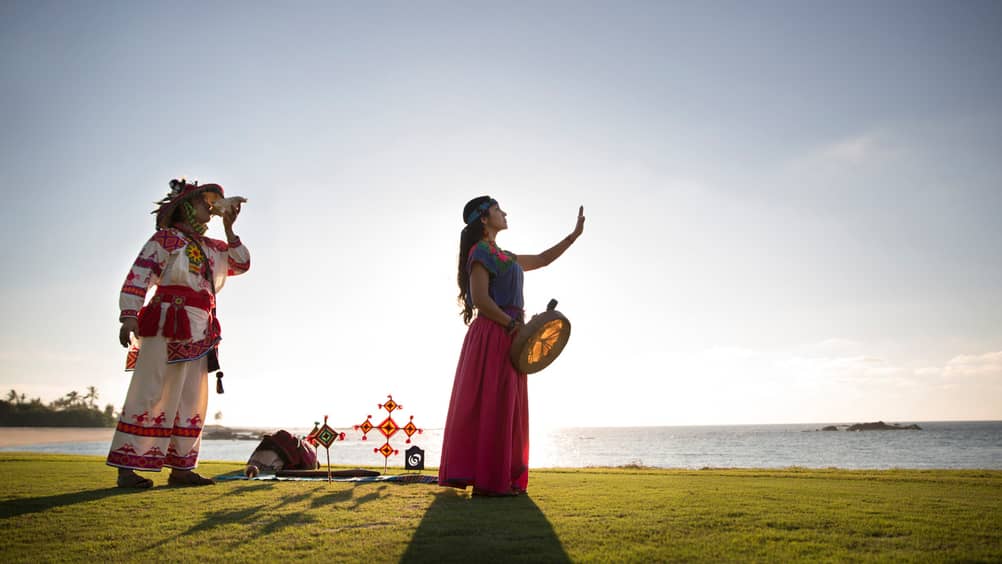 Epicure
Discover the Culinary Collection with our Chefs. Learn authentic Pre-Hispanic cooking techniques and traditions with Chef Hector or catch and prepare the local freshest fish and sea food with friends and family. The adventure begins with diving and fishing lessons, followed by a boat ride out to Bahia de Banderas – the third largest bay in the Americas known for its premiere diving conditions – to learn proper freediving and fishing techniques including spearfishing for the freshest seafood in season. Back at the Resort, Chef Sandra will guide you through the preparation of signature dishes utilising your catches of the day. The seasonal schedule will include mahi mahi, sea urchin, yellow fin, snapper and octopus.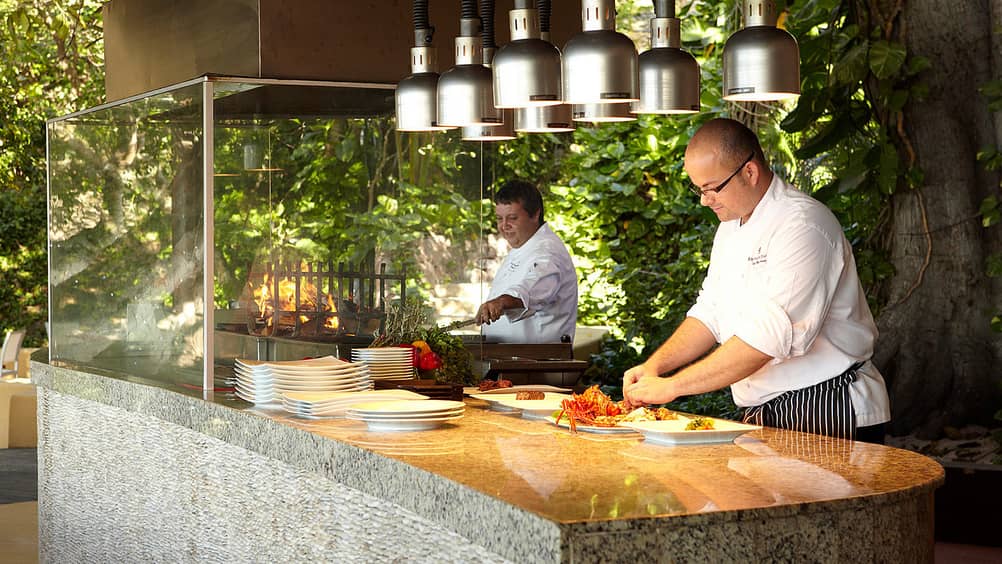 Disconnect to Reconnect
Apuane Spa, a sanctuary of wellness and wellbeing, has the perfect equation between high touch and high tech to nurture your body, mind and spirit. Pamper yourself with the best ingredients from the region and healing rituals beauty treatments delivered through the hands of our spa specialists. Take a moment to indulge in healing water stations, sauna, steam room, pediluvium and peaceful lounges. Workout in the Fitness Center or join our daily activities from the new Fit on Board at the pool and the upside down fun doing the Spiderman during the Antigravity session.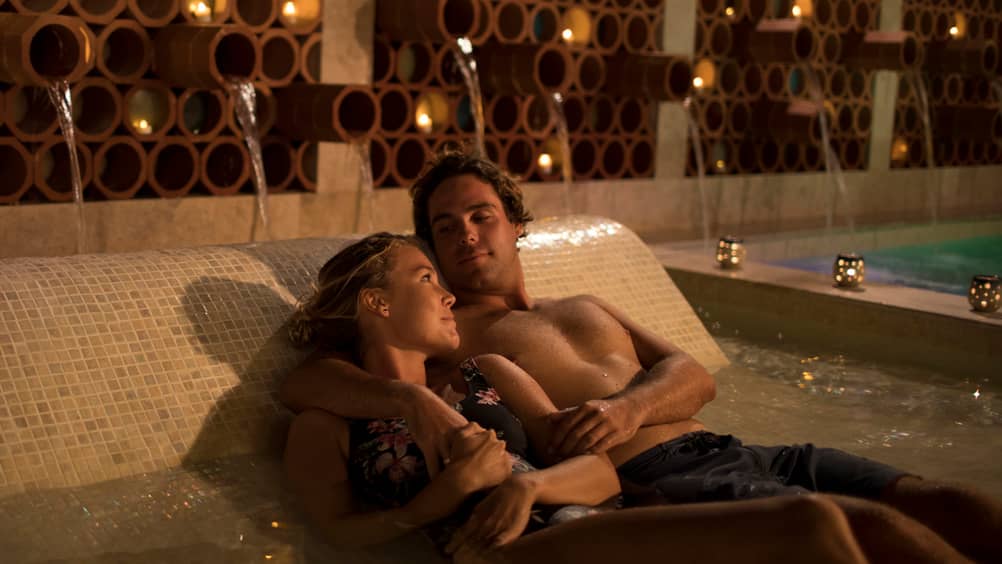 Unlimited Adventures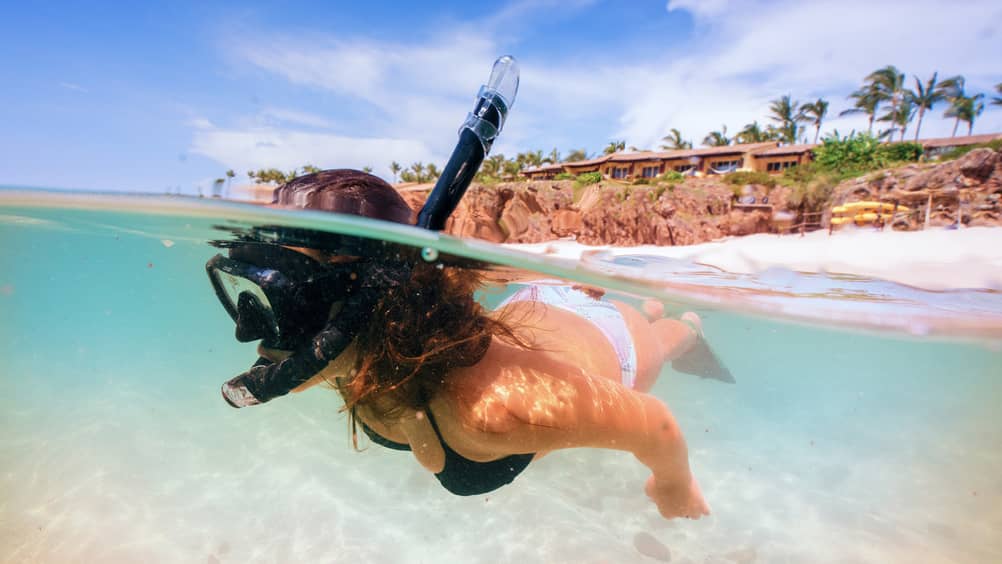 Discover a kaleidoscope of tropical fish, sea turtles, rays and dolphins during a dive or snorkeling expedition. Swim to coral reefs just off Punta Mita's shore, or venture out on the kayak tour to the underwater caves of the resort private beach. Some of the best waves of the pacific coast are in Punta Mita and Tropicsurf will guide you to discover them, they have regular boat trips to the top surf breaks.
BOOK ONLINE or Contact your travel professional
For more details call: +1 (866) 280-9490 or email reservations.pun@fourseasons.com.