Native Huichol people refer to Punta Mita as a place for spiritual renewal, an apt description for this almost-island surrounded on three sides by the turquoise waters of the Pacific Ocean. Here, you'll find relaxation, adventure and countless ways to spend time outdoors. Here are 10 of the best reasons to make Punta Mita your next destination.
Year-round beach weather
Located on the same latitude as Hawaii, Punta Mita stays warm and dry for most of the year. The rainy season, June through September, brings sunny days and evening thunderstorms that usually clear up in time for a morning swim. Gentle sea breezes keep the tropical climate comfortable, even in the warmest months.
Fresh, local seafood
Dine on fresh-caught local fish prepared with an Asian twist at Aramara, or head down to one of Punta Mita's oldest and most-loved beachside restaurants and enjoy authentic Mexican seafood dishes.


In the nearby fishing village of Sayulita, beach-side taco stands and fresh juices draw the sun-kissed surfer crowd. For breakfast or a midday energy boost, try a smoothie at Orangy.
Bird's-eye view of wildlife
Punta Mita's diverse ecosystem allows for wildlife sightings that include hundreds of indigenous and migratory birds. From December to March you can watch the annual winter humpback whale migration, while Pacific bottlenose dolphins swim off the coast year round.
World-renowned scuba diving and snorkelling
You'll find a kaleidoscope of tropical fish, sea turtles, rays and dolphins during a dive or snorkelling expedition. Swim to coral reefs just off Punta Mita's shore, or venture out by luxury yacht to underwater caves near the Marieta Islands.
Great breaks to surf
Whether you've been "hanging ten" for decades or you're brand-new to surfing, you'll catch some of the best waves off the coast of Punta Mita. Tropicsurf guides regular boat trips to the top spots, but you can also find them yourself by walking along the nearby beaches. El Faro and La Lancha draw more experienced surfers, while the breaks at El Anclote are perfect for long-boarders and beginners.
Excellent fishing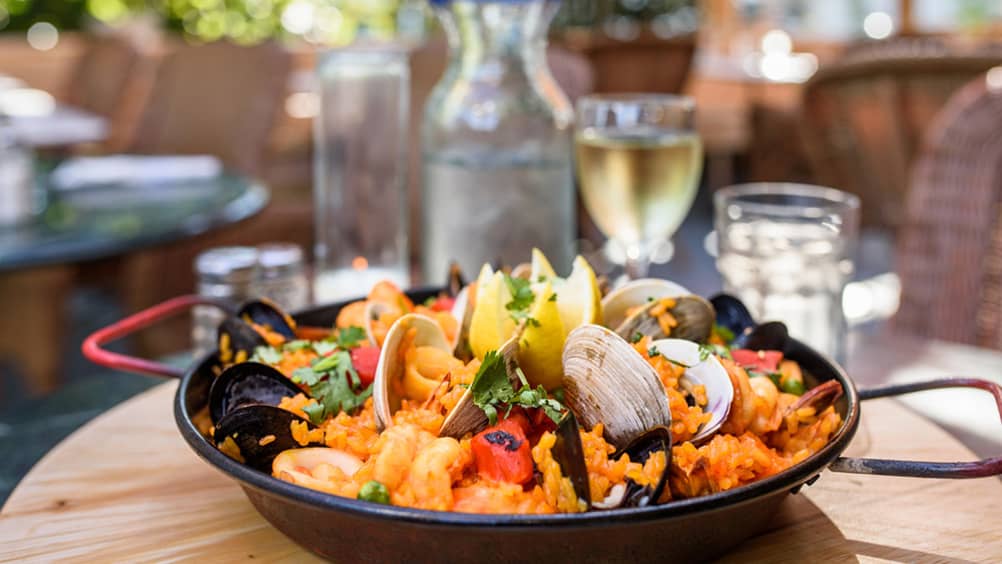 Photography Deirdre Malfatto
Punta Mita's location provides easy access to world-class deep-sea fishing. Inshore, you can reel in a bounty of snapper, grouper, roosterfish and mahi mahi. Sail farther out for marlin, yellowfin tuna and sailfish during big-game season, which begins in June and often runs through January, though September and October are prime months. For a true ocean-to-table experience, ask one of the local restaurants to cook your catch.
Quiet beachside towns
In Punta Mita you'll find notable restaurants, a beachfront promenade and a new pier, while Sayulita – just 20 minutes away by car – is a quaint surf town known for its laid-back, family-friendly vibe. A livelier scene can be found just 10 minutes beyond Sayulita in San Pancho. Wherever you decide to visit, be prepared for sunset margaritas, lengthy seaside dinners and live music.
Oceanside golf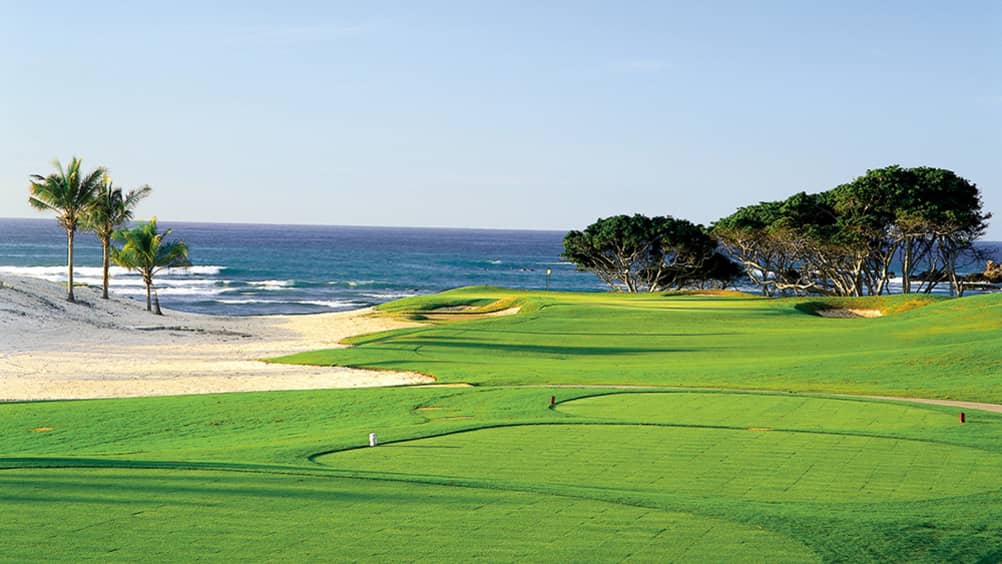 Photography courtesy Four Seasons Hotels and Resorts
It's no wonder golfers around the world love to tee up at the two Jack Nicklaus–designed golf courses at Four Seasons Resort Punta Mita. The Bahia course features undulating fairways and greens, while Pacifico runs along the seaside for prime whale-spotting vistas between holes. If your ball doesn't fall victim to the ocean, an amphibious cart will escort you to the green and back.
Family-friendly Punta Mita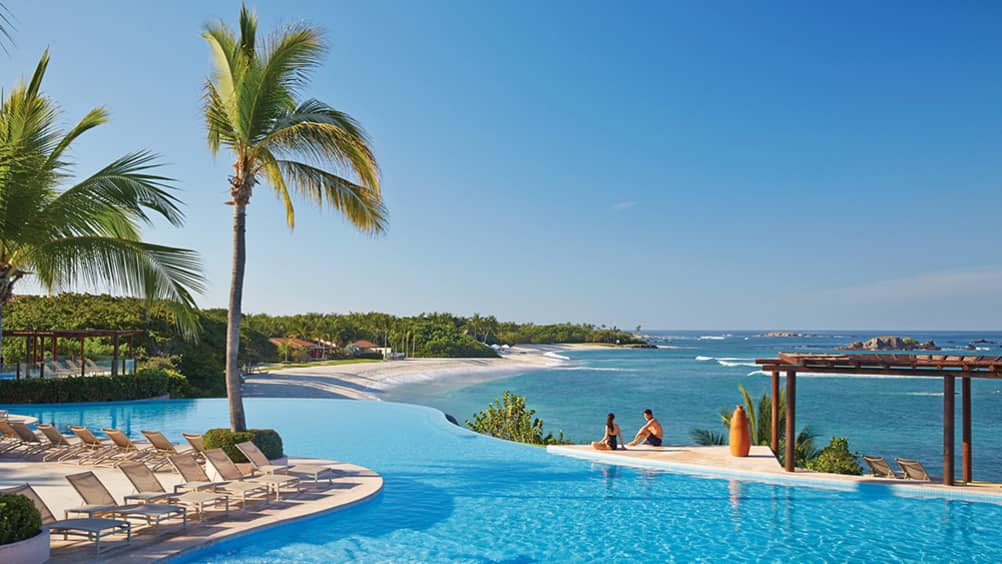 Photography courtesy Four Seasons Hotels and Resorts
Between inner-tube rides around the lazy river, eco-friendly crafts at Kids For All Seasons, a huge game room and endless encounters with wildlife, Punta Mita is a playground for kids. If you are travelling with the whole family, plan for trips to the Resort's gelato cart and ICEE stations.
Nearby city excitement
Long popular with Hollywood glitterati, nearby Puerto Vallarta has retained its colonial seaside charm, now enhanced by art galleries, designer shops and markets, an exciting culinary scene, and a vibrant nightlife.
The Church of Our Lady of Guadalupe is a distinctive landmark, the Malecón promenade is great for people-watching, and on an island at the mouth of Rio Cuale you'll find boutiques and restaurants, a children's park, a botanical garden and an archaeological museum.
Four Seasons Resort Punta Mita México