Shanghai's vibrant nightlife scene fuses global and local, East and West – just like the city itself. Restaurants, bars and clubs are packed nightly with audiences enjoying top-notch Chinese, pan-Asian and Western offerings. The scene is lively, with celebrity and Michelin-starred chefs pushing culinary boundaries. Post-dining, the bars and clubs sizzle with energy and style; it's perfectly okay to start late and end even later.
Crafty cocktails and small plates
First, visit the sultry Lost Heaven restaurant – an old villa decorated with warm woods, tribal masks, Buddhist art and folkloric red accents – offers a consistently tasty fusion of aromatic Yunnanese, Burmese, Chinese and northern Thai dishes to packed tables every night.
British chef Jason Atherton's design-conscious tapas and dessert restaurant, The Commune Social, in nearby Jing'an District, is part of a group of edgy bars and eateries gentrifying this atmospheric neighbourhood. The sleek industrial décor, relaxed courtyard and white-on-white dessert bar complement Atherton's simple yet creative dishes, such as fried calamari dusted with ground Sichuan peppercorn, or scallop ceviche with a yuzu dressing.
For local flavour, Shanghai's heavenly xiaolongbao soup dumplings make a perfect mid- or late-evening snack. Head to Taiwanese eatery Din Tai Fung Dumpling House for traditional bamboo steamers loaded up with delicious soup-filled pork or shrimp dumplings. We recommend the dining room in Lujiazui's Shanghai World Financial Center, but branches of this popular restaurant can be found all over town.
International flavours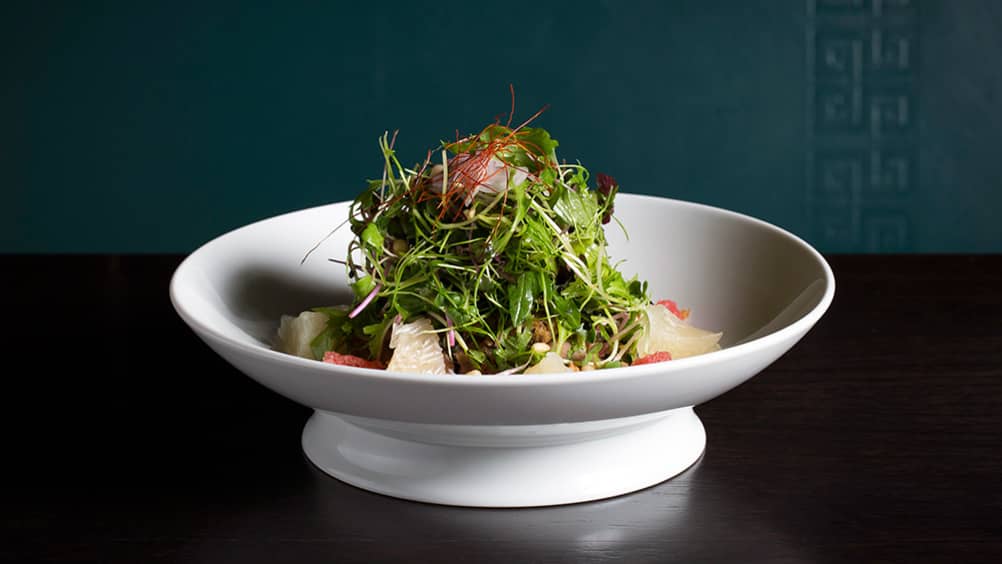 Photography courtesy Hakkasan
Chinese gourmands know that for classic Shanghainese food with a twist, Fu 1088 is a top choice. Feast on Hongshao Rou or Fu's Drunken Chicken in the antique-filled private rooms of the 1930s villa that houses the restaurant.
International import Hakkasan is a Michelin-starred eatery in the Bund18 building. Here, contemporary Cantonese delights, like crispy duck with Superior caviar, are served to a fashion-forward crowd against a backdrop of graphic Chinese screens and embroidered leather furnishings.
Bund18 is also home to Chef Paul Pairet's Mr and Mrs Bund, an upbeat Shanghai institution where modern French cuisine is served. If you visit after 11:00 pm, you'll find a club-like vibe and a late-night dining menu. Head upstairs to see-and-be-seen Bar Rouge for drinks, music and panoramic skyline views from a buzzing rooftop terrace.
Across the river, near the iconic Oriental Pearl Radio and TV Tower, is waterfront restaurant The Kitchen Salvatore Cuomo. Chef Cuomo's simple, fresh Italian fare, including his signature wood-fired Neapolitan pizzas, can be enjoyed on the expansive terrace or inside the glass-walled dining room. Indoors and out, the views of the Bund are expansive.
Late-night entertainment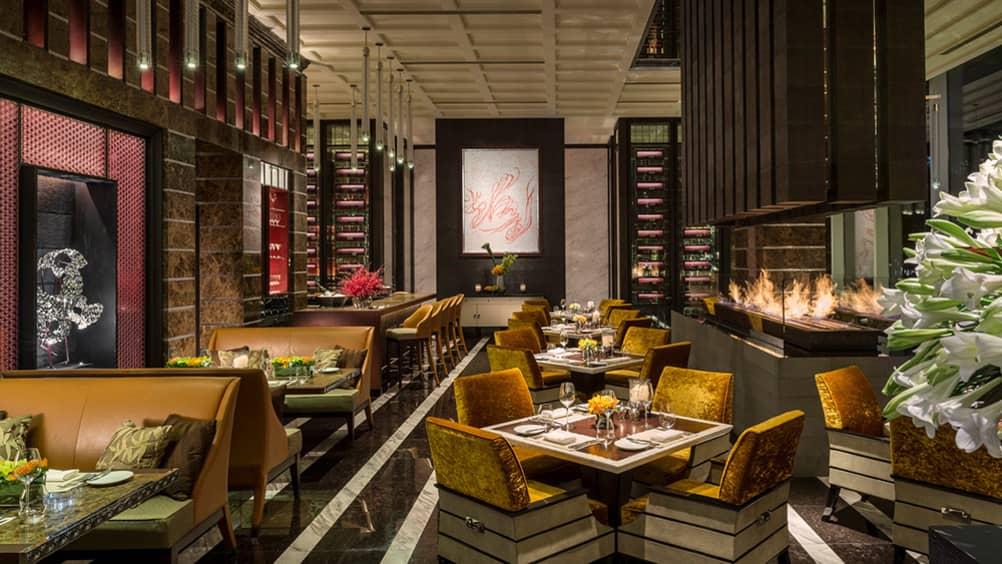 Photography courtesy Four Seasons Hotels and Resorts
Down the street at Three on the Bund, find Unico – Michelin-starred chef Mauro Colagreco's sleek designer bar and tapas lounge, which weaves subtle Latin influences, a seductive décor and exuberant global music compilations into one upmarket package. Each week, live bands play on Tuesdays until the early-morning hours, making it a fine place to wrap up a night on the town.
Closer to home, contemporary French restaurant Camelia at Four Seasons Hotel Pudong, Shanghai, is an excellent spot to begin or end your evening. Sip fine wines in the cosy wine bar, or enjoy al fresco cocktails on the large terrace.
Four Seasons Hotel Shanghai at Pudong