HOURS
Spa Services

9:00 am – 9:00 pm

Fitness Centre

Open 24 hours a day

Maximum of 3 people in the gym at a time
Favourites
Pampering of the Body and Soul

The epitome of luxury, beauty and renewal, AVA Spa offers truly authentic well-being experiences based on water and historical Czech spa traditions. Indulge in luxurious pampering set in our historic neoclassical building overlooking the Prague Castle.

A little hydrotherapy goes a long way when your body is healing, and our tranquil vitality pool features a variety of massage jets and accessories to help aid whatever ails you.

Our elegant, almost 70 m² (226 ft²) Fitness Centre includes a selection of the latest exercise equipment, separate lockers, and male and female dry saunas for a moment of relaxation after your workout.

Join us on the path to healthful living and discover the unique benefits of becoming a member of AVA Spa. For more information, contact our AVA Spa team at +420 221 427 830.

Details
Spa Services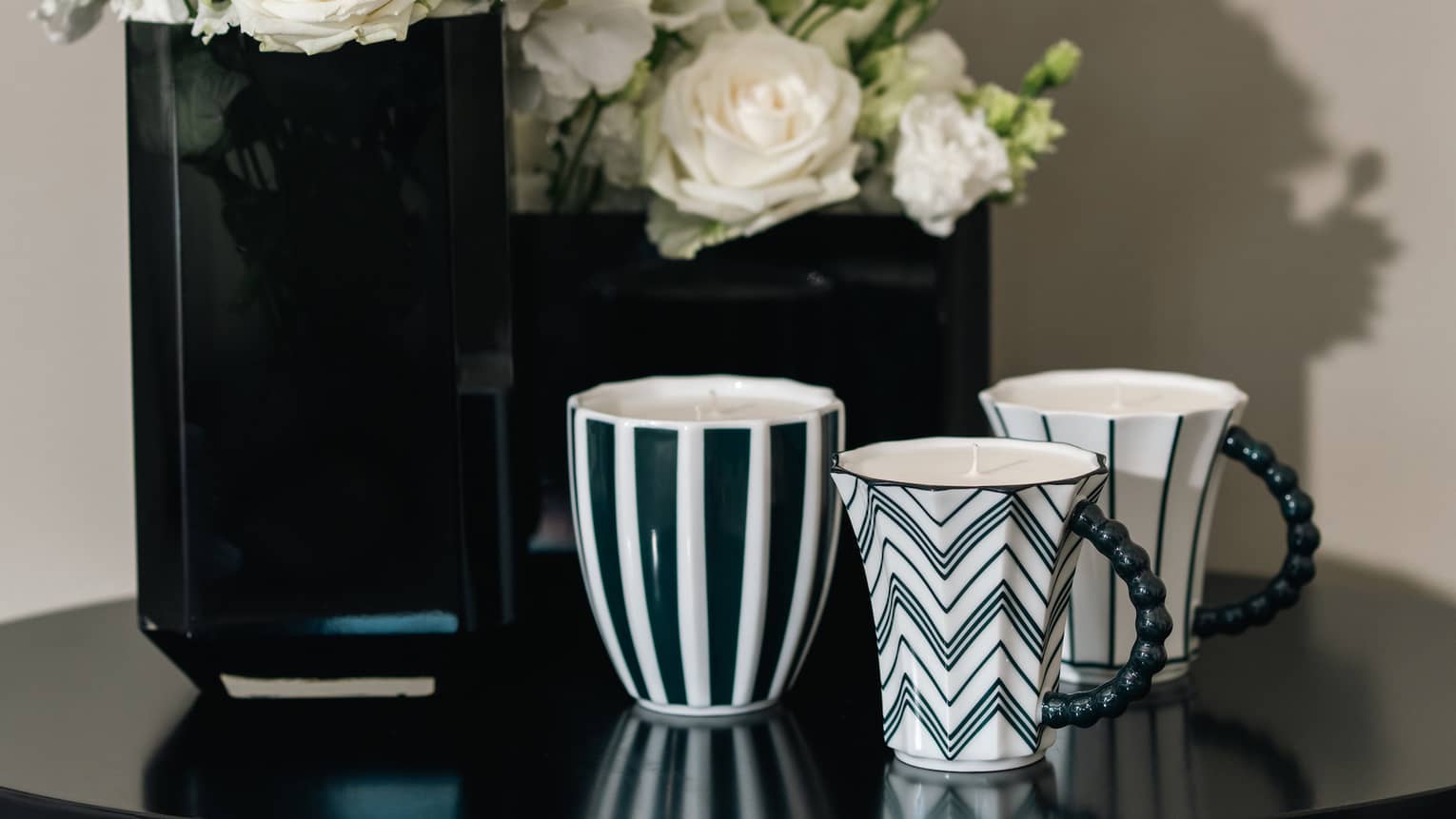 Bring a Piece of Prague Home
Discover our Prague Potion candle collection, packaged in a porcelain mug inspired by Czech cubist architecture. Scents of local trees and flowers and pure powdery tones will rekindle the memories of your time in Prague. A candle now, your favourite cup later.
TRANQUILLITY BY OUR VITALITY POOL

Restore your energy as you indulge in a well-deserved hydrotherapy session at our Vitality Pool with a relaxing atmosphere enhanced by lounge chairs and a fireplace.

Begin any of our treatments with a relaxing warm soak in our luxurious bath. Pamper your senses with a captivating scent, as well as care for your skin in a healing bath using Omorovicza bath oil. The thermal baths typical of Central Europe inspire this exclusive experience.

Unwind your mind and enjoy a personalized relaxation experience with your loved one in our couples' treatment room. Relax in our private steam room infused with a eucalyptus essential oil that refreshes the respiratory system and stimulates mental activity.

Round off your visit to AVA Spa in our relaxation lounge. Enjoy a cup of tea and take in the unparalleled views of the storied Prague Castle across the Vltava River.