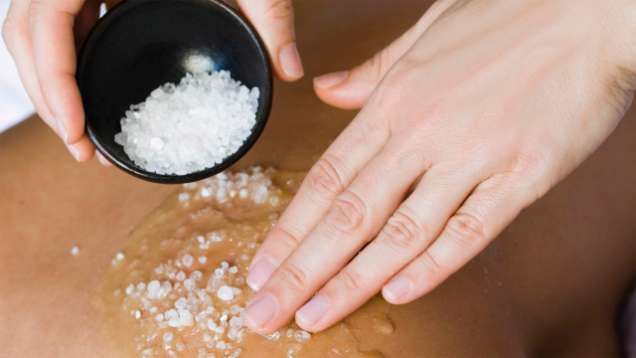 Online spa booking
Book your body treatment or other spa service online. Reserve now for your preferred treatment time.

Body treatments by Sodashi
Call 33 (0) 1 49 52 72 10
Sodashi Body Exfoliation
The perfect treatment that lifts away dead skin cells, while oxygenating and soothing the skin. Choose your natural exfoliant amongst special Sodashi blends: smooth Jojoba beads for a gentle exfoliation, revitalising Vanilla & Sandalwood for soothing body tensions, mind and spirit or Dead Sea salt & Green tea for an invigorating exfoliation. As a final touch, your skin is deeply nourished and rejuvenated with a Sodashi aromatic body cream.
50 Minutes - 195 EUR
50 Minutes
EUR 195
Call 33 (0) 1 49 52 72 10
Detoxifying body wrap
Deeply detoxifying, this treatment combines the richness of sea plants, algae, marine minerals and plant essences. Enjoy a deep exfoliation that leaves your skin soft and enlivened, followed by Sodashi's warm body mask. Rest and restore your energy while enjoying a soothing scalp massage for a total relaxation. For a finishing touch, a luscious lotion leaves your body rejuvenated.
80 Minutes - 260 EUR
80 Minutes
EUR 260
Call 33 (0) 1 49 52 72 10
Refining Body Wrap
This treatment begins with Sodashi's Jojoba Body polish to exfoliate and cleanse the whole body. A nurturing full body mask is applied and you are then cocooned in a comforting body wrap whilst enjoying a scalp massage for total relaxation. This rejuvenating therapy is extremely beneficial for reducing stretch marks and for reviving your skin.
80 Minutes - 260 EUR
80 Minutes
EUR 260
Call 33 (0) 1 49 52 72 10
In-room treatment +EUR 45
Treatments after 9:00 pm +50%
Treatments between 11:00 pm and 8:00 am +100%
We recommend booking your treatment in advance. To do so, please email us or call +33 (0) 1 49 52 72 10.
Our reservation desk is open from 6:30 am to 10:00 pm daily. Treatments are available from 9:00 am to 9:00 pm daily.
Online booking is available.

Gift certificates are available at our spa reception.

Should you wish to cancel or reschedule, please advise us at least 4 hours prior to your appointment in order to avoid a cancellation fee (100%).