Room Rate
The best available unrestricted rate.
Meetings & Events
Conference Planning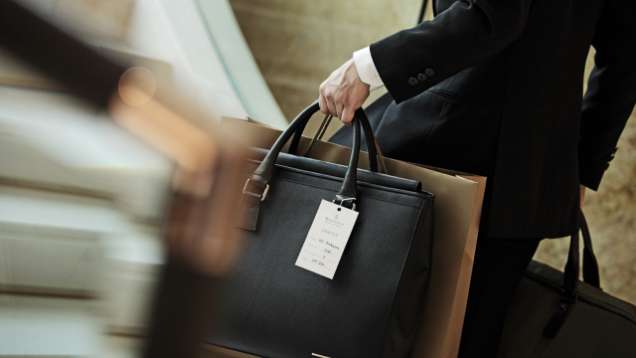 The unique choices at Four Seasons Hotel George V, Paris include one of the most beautiful ballrooms in the city, a salon commanding views of the Hotel's elegant courtyard and two with antique fireplaces and tapestries. The facilities also feature state-of-the-art lighting, sound and audiovisual capabilities. Best of all, events are brought to life with exceptional cuisine and warm, attentive Four Seasons assistance and support.
Technical assistance
PSAV Presentation Services staff are available on-site and can accommodate your needs for state-of-the-art equipment. The Hotel continually updates its presentation equipment with PSAV and keeps pace with changing technology. Learn more.

Music and entertainment
Our conference service manager will be happy to assist with setting up any type of music or entertainment for your meeting.
Receiving and maintenance
The Hotel features a full-service shipping and receiving office.
All packages should be sent to the attention of the group's name and its conference service manager. They will be stored in a separate conference storage area. Limited space is available for the storage of large items. The engineering department is available 24 hours a day for general assistance with lighting, room temperature control and minor repairs.
Catering
Allow us to create a menu for your catered event. We are delighted to cater to different cultures and religions. Choose from our selection of sample menus, or let them inspire your imagination. The following are a few of the menus available. For more information, please contact the Hotel directly.

Sparkling with light and objets d'art, this legendary palace hotel comprises the widest, most advanced array of luxury meeting rooms in Paris, with superb flexibility for any social or business gathering.
Quick Reference
Time zone
GMT +1 hour
Central European Time

Language(s) spoken
French. English is also now spoken at many cafés, restaurants, museums and main metro stations like F.D.Roosevelt, Opera, Châtelet and so on.
Electrical system
Local voltage is 220 to 240 volts AC. Adapters available; please request through the Concierge.
Shopping hours
Monday to Saturday:
10:00 am to 7:00 pm
Most stores are closed on Sundays, with the exception of large stores on the Champs Elysées (open 12:00 noon to 7:00 pm) and in Le Marais (open 11:00 am to 7:00 pm).

Working hours
10:00 am to 7:00 pm
Time and distance to city centre
The Hotel is located in the heart of Paris.