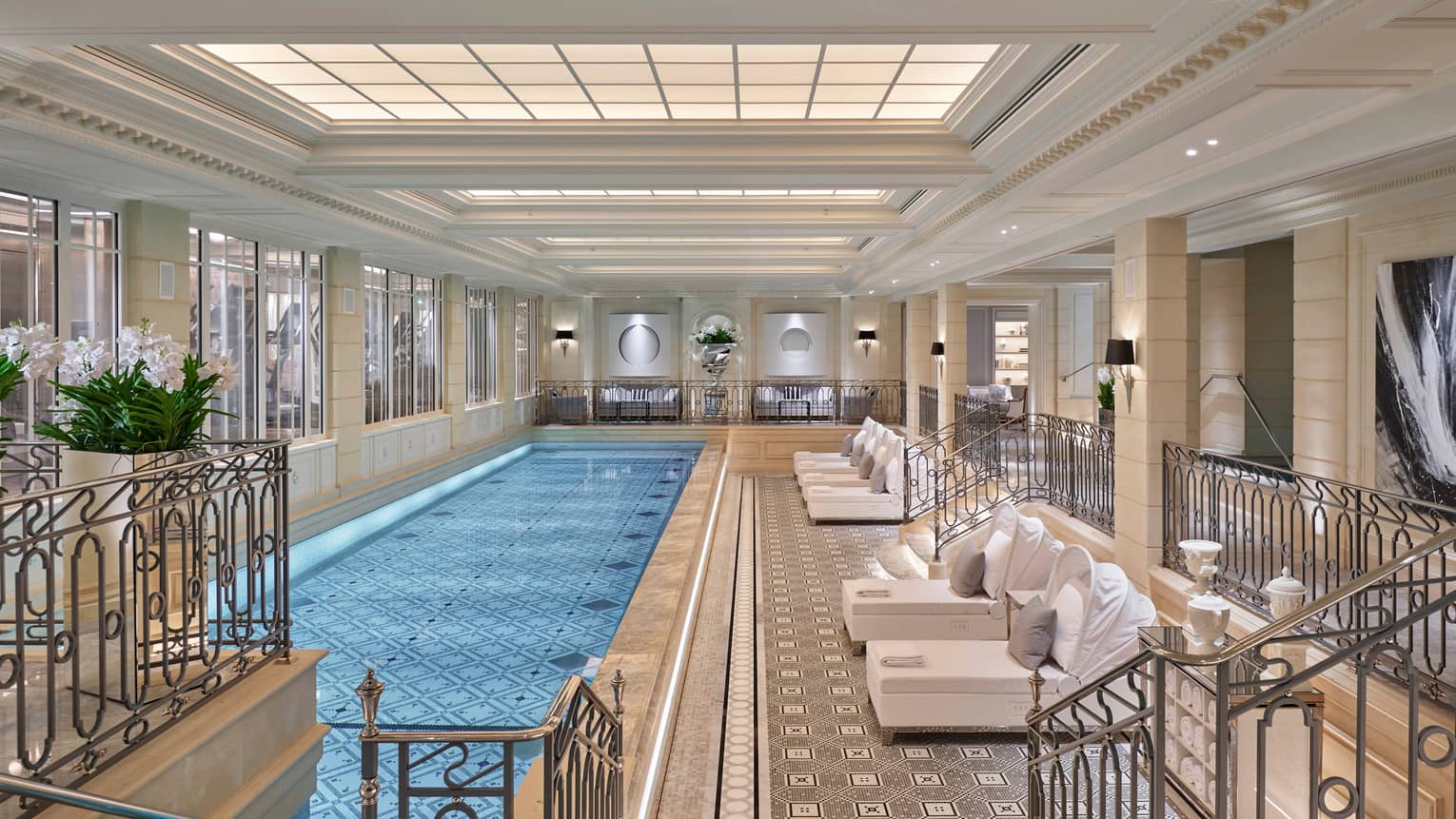 Four Seasons Hotel George V has created the Wellness & Gourmandise Ritual to beautify the body and mind as summer approaches. The ritual is personalized according to the nutritional and energetic needs of each individual.
THE WELLNESS & GOURMANDISE RITUAL INCLUDES:
• A detoxifying 100-minute Spa treatment
• Access to the hammam and Spa lounge
• A healthy breakfast, lunch or dinner at L'Orangerie
PERSONALIZED DETOXIFYING TREATMENT CREATED BY DR BURGENER
Treat yourself to a revitalizing Dr Burgener body scrub and massage that embrace the antioxidant properties of chardonnay grapes. A veritable elixir of youth, the ritual leaves the skin glowing and rejuvenated.
A HEALTHY TWIST ON BREAKFAST CLASSICS
Designed with nutritional requirements in mind, the Healthy Breakfast at George V is packed with vitamins, minerals and micronutrients.
CHEF ALAN TAUDON'S LIGHT AND HEALTHY CUISINE AT L'ORANGERIE
Chef Alan Taudon has created a new menu at L'Orangerie that offers a journey of taste with plant- and fish-based dishes. Stimulating all of the senses, Chef Taudon's cuisine is an ode to healthy eating.
PRICES
• EUR 335 for the Healthy Breakfast and Spa Treatment
• EUR 360 for the Discovery Menu at L'Orangerie (available for lunch only) and Spa Treatment
• EUR 380 for the Tasting Menu at L'Orangerie (available for dinner only) and Spa Treatment
This offer is subject to availability.