Treat your friends and loved ones to an experience to remember with a private masterclass led by our Michelin-starred chefs and award-winning sommeliers. Acquire new culinary skills and discover the subtleties of French art de vivre and savoir faire.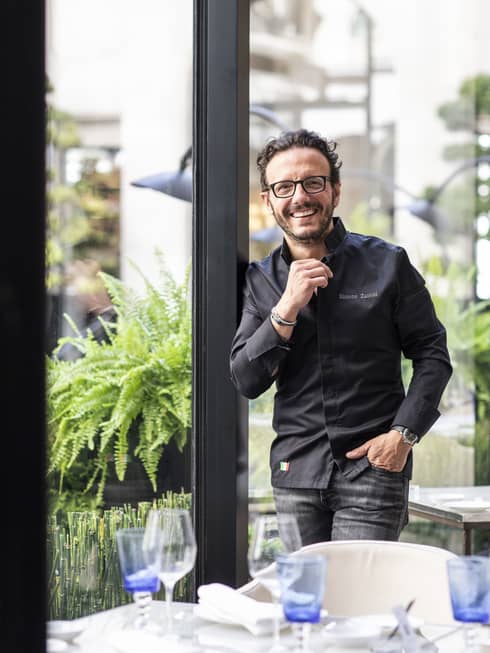 A TASTE OF LA DOLCE VITA IN PARIS WITH SIMONE ZANONI
Sunday, October 31, 2021, 10:00 am – 1:30 pm
Unlock the secrets of Italian cuisine. Simone Zanoni reveals his top culinary tips and advice on this unforgettable half-day cooking class. Together, you'll create delectable Italian dishes to share over a warm and convivial lunch, during which the chef will share his love for quality produce and his native Italy.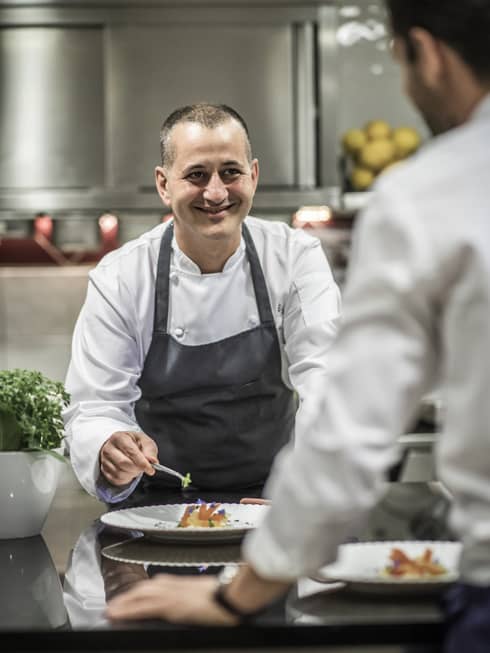 ALAN TAUDON'S PLANT-BASED CUISINE
Sunday, November 14, 2021, 10:00 am – 1:30 pm
Immerse yourself in Alan Taudon's innovative world of plant-based cuisine and sharpen your cooking skills with one of the most visually creative chefs in Paris. The Michelin-starred maestro will share his top tips and reveal his culinary secrets over a convivial gourmet lunch.
THE GEORGE V'S FESTIVE DESSERTS
Sunday, November 28, 2021, 2:00 pm – 5:30 pm
Celebrate the festive season with Michael Bartocetti's delicious creations that strike the perfect balance between elegance and decadence. The sweet experience ends with a Christmas afternoon tea at the George V, promising an afternoon filled with indulgence.
FESTIVE CREATIONS WITH THE GEORGE V
Sunday, December 12, 2021, 9:30 am – 4:00 pm
Enhance your festive culinary creations and impress your guests. Christian Le Squer, Eric Beaumard and Michael Bartocetti will share their knowledge to help you enhance your creations, with three-Michelin-starred recipes, award-winning desserts and recommendations on the perfect food and wine pairings. Our three talents will ensure you are ready for a memorable festive season.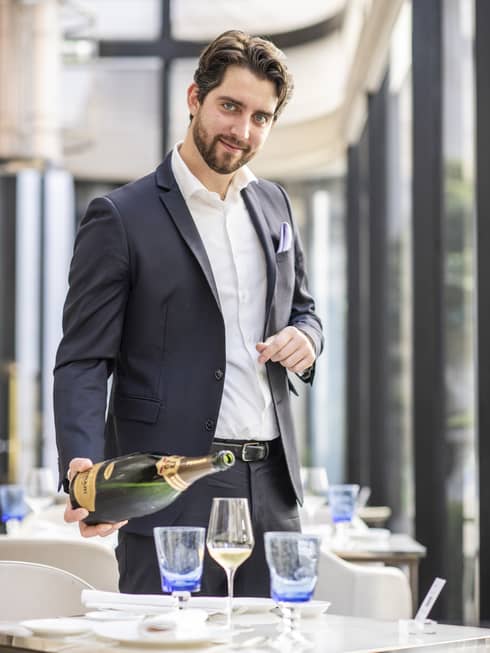 ITALY'S FINEST WINES
Sunday, January 9, 2022, 4:45 pm – 7:45 pm
Let yourself be guided by Francesco Cosci and discover some of Italy's finest wines over the course of a late afternoon. This unique experience will bring you from the famous hills of the Piedmont to the sunny vineyards of Sicily, allowing you to discover all the subtleties of Italian terroirs from north to south.
BURGUNDY WITH ERIC BEAUMARD
Sunday, January 23, 2022, 4:45 pm – 7:45 pm
Delve into the heart of Burgundy as you discover one of the region's most celebrated wines on a late afternoon tasting session with award-winning sommelier Eric Beaumard. This exceptional multisensory experience culminates with a striking blind tasting full of surprises to tantalize the senses and offer you lifetime memories.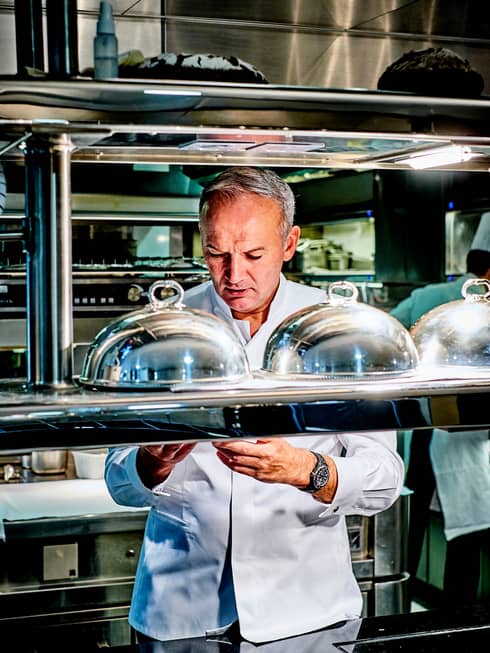 LE CINQ'S SIGNATURE CREATIONS
Sunday, January 30, 2022, 10:00 am – 1:30 pm
Enjoy a once-in-a-lifetime experience with Chef Christian Le Squer, working alongside the culinary master to create Le Cinq's Michelin-starred signature dishes that are renowned the world over. This experience culminates in an exquisite lunch that provides the perfect opportunity to unravel the culinary magic of one of the world's most distinguished chefs.