Function Rooms
Royal Poinciana Foyer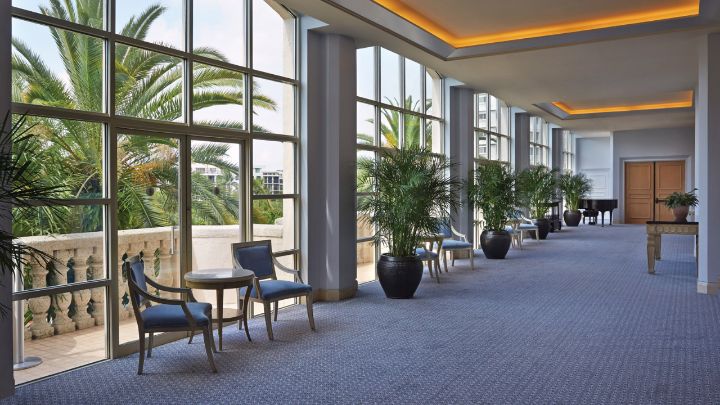 An ideal location for pre-banquet cocktail receptions or mid-seminar coffee breaks, the Foyer presents an excellent transition to Ballroom events.
Naturally Lit
Through a wall of windows, gaze at the lush tropical gardens just outside, then beyond to Florida's Intracoastal Waterway, and enjoy resplendent sunlight.
Elegance, Extended
Offer your guests additional space for intimate conversations, set amid antique chests, credenzas and walls adorned with framed tapestry panels.
A Standout Space
The Foyer itself accommodates networking and corporate events of up to 300, along with use of advanced audiovisual equipment and wireless Internet access.
Seating
Reception

200

Room Features
Wired or wireless high-speed email and Internet access

Location
CONFERENCE LEVEL ONE
Size
Area
Dimensions
Height

149 m2 (1600 sq.ft.)
24.3 x 6.1 m (80 x 20 ft.)
3.6 m (11.7 ft.)

Note: Height shown is actual clearance height.