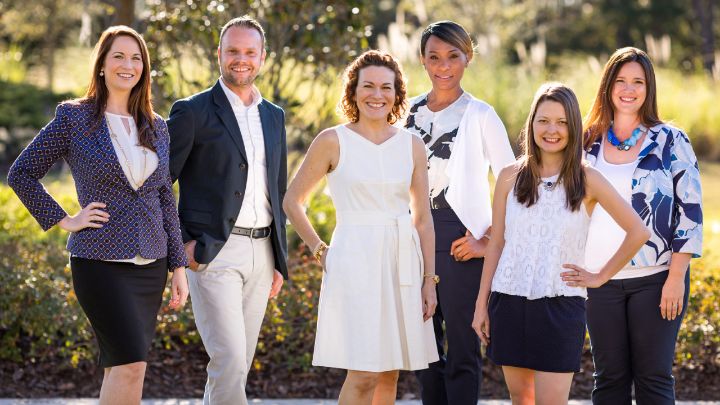 Laure Hitzig, Director of Catering

Born and raised in France, Hitzig received her degree in Hospitality Management from the prestigious Ecole Hôtelière de Lausanne in Switzerland. She interned at the legendary hotel The Pierre in New York City, and returned upon graduation to work for The Bristol Lounge at Four Seasons Hotel Boston. While working in food and beverage, Hitzig discovered her love of catering, and after four years in Boston, she headed to Hawaii. Hitzig worked in catering at both Four Seasons Resort Maui and Lanai. After nearly five years in Hawaii, Hitzig transferred to Director of Catering for Four Seasons Hotel Miami. After living in South Beach for six years, Hitzig brings a sizzling dash of Miami energy to the Orlando property.
Jessica Sibley, Catering Sales Manager

Jessica Sibley brings eleven years of catering industry experience to the team at Four Seasons Resort Orlando. A fifth-generation Floridian, Sibley knew she was destined for a career in catering, as she was raised amongst a family of planners and always took charge for special events growing up. While working at a nearby resort, her love for weddings began after realizing her love for being a part of a couple's special day. When Sibley isn't overseeing fabulous weddings at the Resort, she is a mom to her son Reid and expecting a daughter soon! She also loves to read, sing and spend time outdoors.
Sascha Voss, Catering Sales Manager

Sascha Voss, a native of Uelzen, Germany, knew he loved party planning when he was a child hosting themed events for his stuffed animals. Voss' love affair with Walt Disney World® began after his time in Disney's International Program, where he worked in the German Pavilion at Epcot®. Next, he began working at Four Seasons Resort Orlando upon the property's opening, and has dazzled clients with his amazing taste and eye for detail, along with creative ways to make intimate events feel larger than life.