Our Spa beckons with serenity and boasts a comprehensive collection of remarkably effective and exclusive therapies performed by the most talented team of spa professionals in the Sunshine State. The Spa offers advanced aesthetic services and beautiful body therapies, all designed to help you look and feel your best. Our spa in Orlando is the perfect oasis for relaxation and rejuvenation.
Favourites
Our Spa is pleased to offer Vitality Therapies in collaboration with acclaimed MD Dr. Olga Ivanov in our beautiful setting. Intravenous and intramuscular vitamin drips and shots aimed at optimizing your well-being are now offered as an individual treatment option or as an enhancement to one's spa routine.

A full body exfoliation followed by an expert massage will leave your skin supple and soft and your spirits soaring.
Spa Services
Our age-defying facial treatments will nourish your skin so you can look and feel your best.
Melt away the tension with our wide variety of classic massages and cupping detoxification.
Our carefully curated selection of full-body rituals will leave you glowing both inside and out.
Fragrant and nourishing, our carefully curated body scrubs are designed to offer superior hydration and nourishment.
These treatments involve a targeted technique to slim and tone the body and face utilizing extreme temperature. Results typically heighten between fifteen days and three weeks after treatments with results that can last several weeks.
Get a couture cut, a tailored colour, a custom style or a nourishing hair treatment at our full-service beauty salon.
Treat your hands and feet to a little extra attention with our spa manicures and pedicures.
The Spa is pleased to offer Vitality Therapies in our beautiful setting. Intravenous and intramuscular vitamin drips and shots aimed at optimizing your well-being are now offered to guests of The Spa as an individual treatment option or as an enhancement to one's spa routine.
Let us take care of all your finishing touches.
Our beauty specialists offer makeup sessions for special occasions, as well as lessons for you to learn expert makeup application techniques.
Treatments for Two

From couple's massages to mom-and-daughter facials, a day at the spa is the perfect way to spend quality time with someone you love.
Watch the twinkle in their eye grow even bigger as little ones transform into radiant princesses and knights during one of our magical makeovers. (Children age 3 and older)
The Team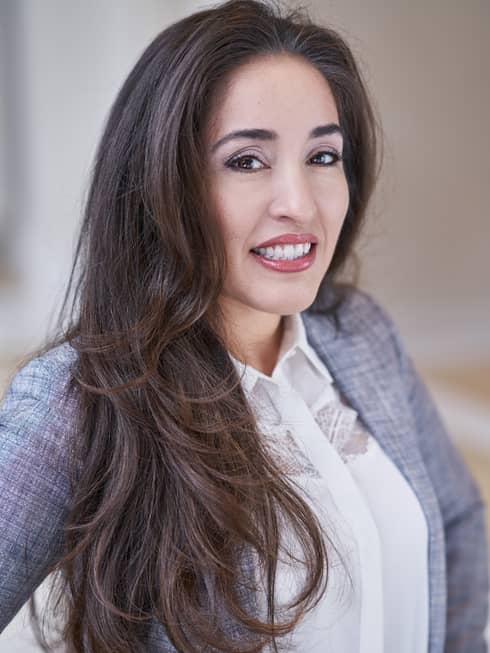 Alejandra Bell
Creative Director and International Master Stylist​
Born and raised in the "Paris of South America," Buenos Aires, Argentina, Alejandra Bell discovered her love for styling at an early age. At 16, she began a hairdressing apprenticeship with one of the top coiffure salons in Buenos Aires before enrolling at the Beauty Academy of Buenos Aires where she learned top trends from France, Italy and Spain. Over her 20-year career, she has styled actresses, keeps political leaders polished and business executives looking crisp and sharp, and works with clients to craft personalized and one-of-a-kind styles.
"I love to work with each of my guests to uncover their natural beauty and provide a tailored, handcrafted design to complete their perfect look."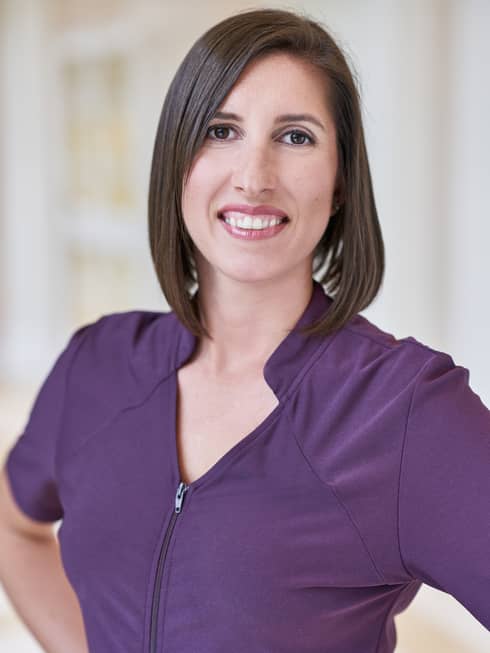 Stephany Collins
Lead Therapist
Stephany, born and raised in Central Florida, has always had a keen interest in anatomy and the science of healing the body through massage. After achieving her degree in Natural Health, she immersed herself in the spa industry, furthering her talents in unique therapeutic modalities. Some of her favourites are Myoskeletal and Myofascial Release, reflexology, cupping, vibrational sound and skin therapies. With more than 16 years of experience and massage therapy expertise, she serves as a lead therapist, team trainer and new treatment developer.
Make the most of your spa visit and take your time to experience our serene indoor and outdoor relaxation areas, including a spa tub, steam room, solarium and more.​

What's more fun than a makeover? Treat little ones to our Belle of the Ball or Shining Knight experiences and see their faces fill with joy as they see themselves transform into something straight out of a fairy tale. (Children age 2 and older are required to wear a mask/facial covering for their treatment, per our Lead With Care guidelines.)

Our high-tech experience showers are embellished with glass mosaic tiles and equipped with a rainfall shower head, nine surrounding water jets and a touch-screen monitor, while a light show and sound effects transport your mind to different places entirely.

Just because your treatment is over doesn't mean you have to leave. Relax in one of our coed-relaxation areas as you ease yourself back into the outside world.*
*Please note: Pool areas are reserved exclusively for overnight Resort guests, Four Seasons Private Residents and members of Four Seasons Golf and Sports Club Orlando on select dates. We hope you enjoy all of our spa facilities before and after your treatment.