Function Rooms
Palm Ballroom Pre-function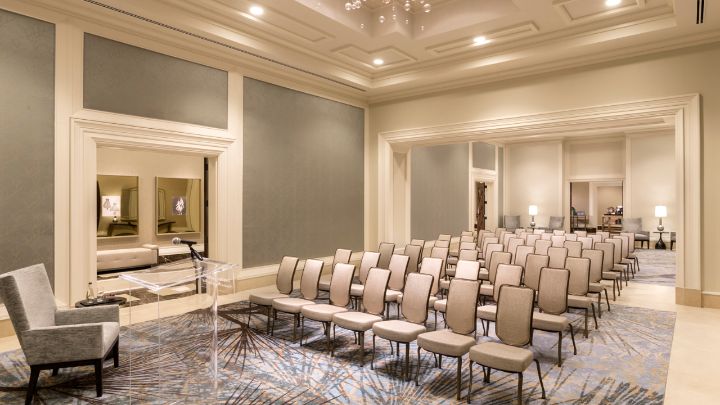 Located just outside the Palm Ballroom, the Palm Ballroom Pre-function offers 1,288 square feet (120 square metres) of stylish space.

Flexible Arrangement
The space is specially designed to be reconfigured into two smaller places if desired.

Convenient Location
Found on the Ground floor, the venue is immediately outside the Palm Ballroom.

Neutral Décor
The space is tastefully appointed in neutral shades, making it an ideal backdrop for your own colour palette.

Seating
Reception
Banquet rounds
Theatre
Classroom
Conference/Boardroom
Hollow Square
U-shape

109
48
85
36
36
48
42

Room Features
Wired or wireless high-speed email and Internet access

Location
Palm Level
Size
Area
Dimensions
Height

120 m2 (1288 sq.ft.)
7 x 17 m (23 x 56 ft.)
4.3 m (14 ft.)