Function Rooms
King Meadow Lawn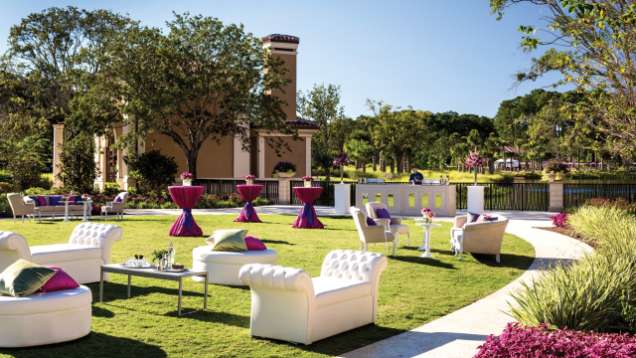 Spacious and well-maintained, King Meadow Lawn offers 7,000 square feet (650 square metres) of space for outdoor events.
A Florida Welcome
Relax and socialize on landscaped grounds accented with lush tropical vegetation.

Spacious Surroundings
Expansive and well-kept, this venue is generously sized and ideal for outdoor events.

Convenient Location
The venue is in an exceptional location, just outside our Meeting Space Ground Level.

Seating
Theatre
Reception
Banquet rounds

700
700
588

Room Features
Wired or wireless high-speed email and Internet access

Location
Palm Level
Size
Area

650 m2 (7000 sq.ft.)