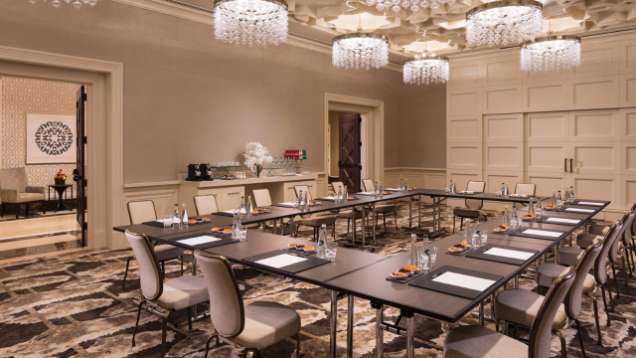 The well-proportioned Foxtail meeting room is 950 square feet (88 square metres).

Top Technology
To maximize productivity, the space is equipped with advanced audiovisual equipment.

Welcoming Décor
The space features contemporary design elements that create an inviting atmosphere.

Ideal Location
The venue is conveniently located on our Meeting Space Ground Level.

Seating
Classroom
Hollow Square
Theatre
Banquet rounds
Conference/Boardroom
U-shape
Reception

45
24
66
60
30
24
66

Room Features
Wired or wireless high-speed email and Internet access

Location
Palm Level
Size
Area
Dimensions
Height

88 m2 (950 sq.ft.)
10.4 x 8.5 m (34 x 28 ft.)
3.8 m (12.6 ft.)