Function Rooms
Executive Boardroom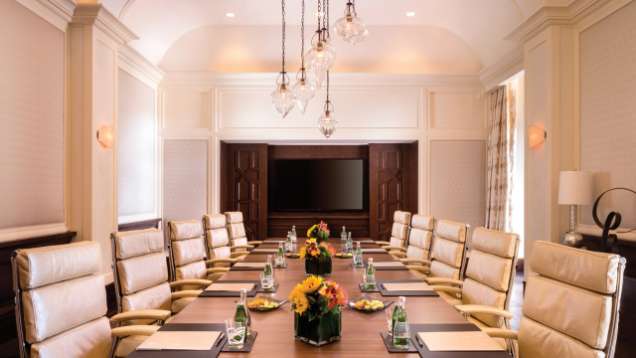 Contemporary and spacious, the Executive Boardroom is 715 square feet (66 square metres) and features an extra-high ceiling.

Covered Terrace
Take advantage of some outdoor time on the adjacent 300-square-foot (28-square-metre) covered terrace.

Prime Location
This venue is found on the Meeting Space Ground Level.

Top Technology
The space is equipped with advanced audiovisual equipment.

Seating
Conference/Boardroom

12

Room Features
Wired or wireless high-speed email and Internet access

Location
Palm Level
Size
Area
Dimensions
Height

66 m2 (715 sq.ft.)
10 x 6.4 m (34 x 21 ft.)
4.5 m (14.6 ft.)