My Four Seasons
THE ROYAL HISTORY OF KO OLINA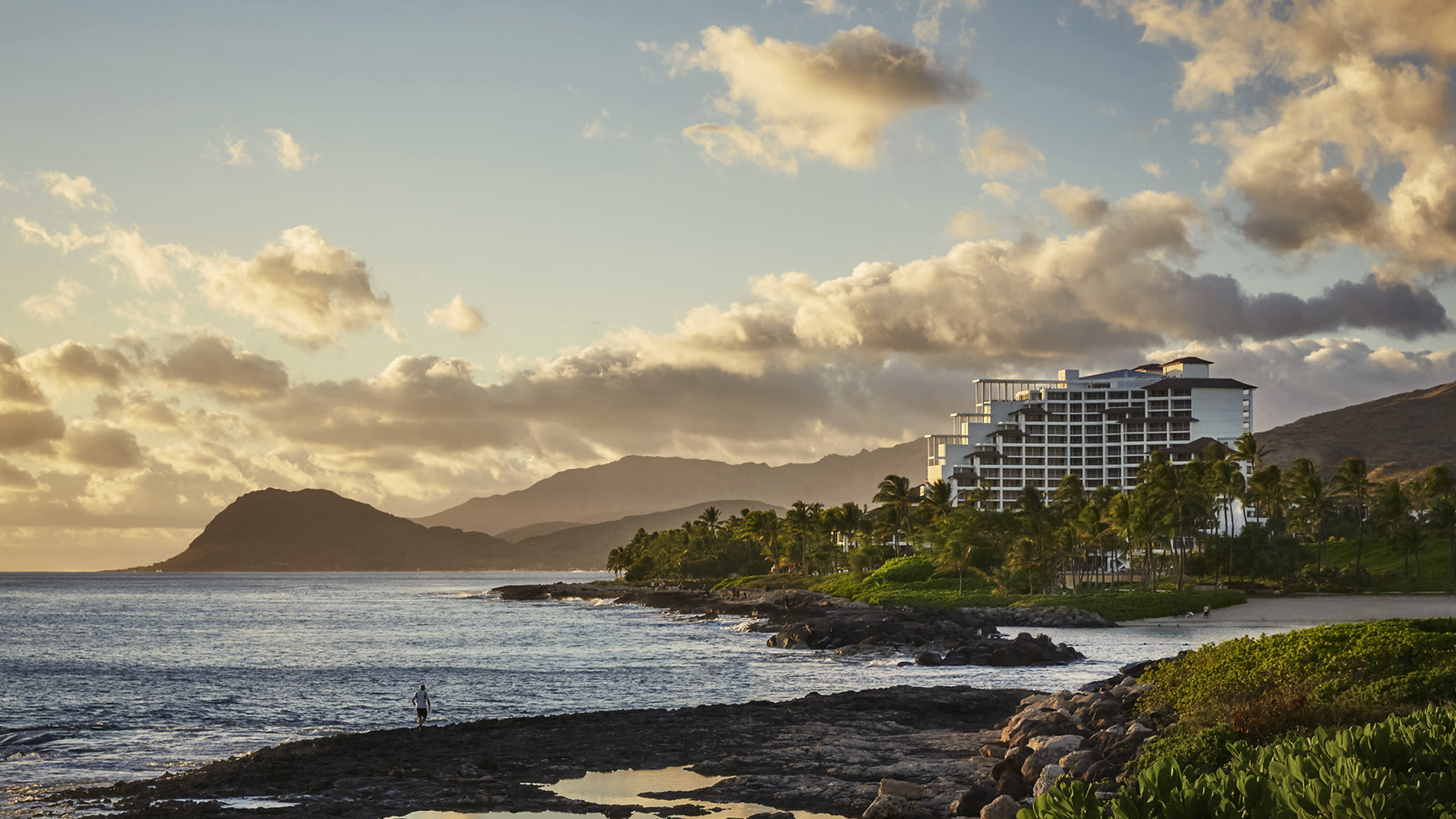 MORE FOUR SEASONS STORIES
"Place of joy" is the true meaning of Ko Olina, and this special place has been bringing joy to the people of Hawaii for centuries.
Today Ko Olina is a 642-acre (260-hectare) resort community on Oahu's Leeward Coast, alongside the Waianae mountain range. Home to Four Seasons Resort Oahu at Ko Olina, the sunny, western shoreline offers some of the Hawaiian Islands' most breathtaking scenery, featuring towering mountains, vast valleys, calm ocean waters and wide white beaches.
No wonder Ko Olina was considered a sacred place by Hawaiian chiefs and royal families. It is said to have been a favourite setting for rest and relaxation for King Ka'mehameha (1736 to 1819) – the ruler responsible for uniting all the Hawaiian Islands. The king and his wife, Queen Ka'ahumanu, spent their time bathing and fishing in the gentle waters of coastal ocean ponds. Stories have been passed down about the special religious ceremonies they conducted here.
Ko Olina was also a frequent retreat for the last monarch of Hawaii, Queen Lili'uokalani (1838 to 1917), whose principal residence, 'Iolani Palace in Honolulu, provides a fascinating glimpse into the royal era.
In 1877, the vast, arid Ewa plains surrounding Ko Olina were purchased by industrialist James Campbell, who built a plantation for sugar-cane production and had water wells drilled for irrigation.
In the late 1930s, his daughter, Alice Kamokila Campbell, moved to what was then a secluded shore in the Ko Olina area. She named her corner of paradise Lanikuhonua, the Hawaiian term for "where heaven meets the earth."
During World War II, Ms. Campbell invited army and navy servicemen to use Lanikuhonua as a recreational retreat. They nicknamed it "Camp Bell" in her honour.
In the 1980s, plans came together to transform Ko Olina into a resort community, and in 1987, the Lanikuhonua Cultural Estate was established, reflecting Ms. Campbell's respect for the special history and royal legacy of the property.
The most pristine preserve of Ko Olina, Lanikuhonua is located immediately beside Four Seasons Resort Oahu. These 10 acres (four hectares) of impeccably maintained grounds remain an inspiring place to visit on your own or to host special events.