My Four Seasons
All's Swell In Makaha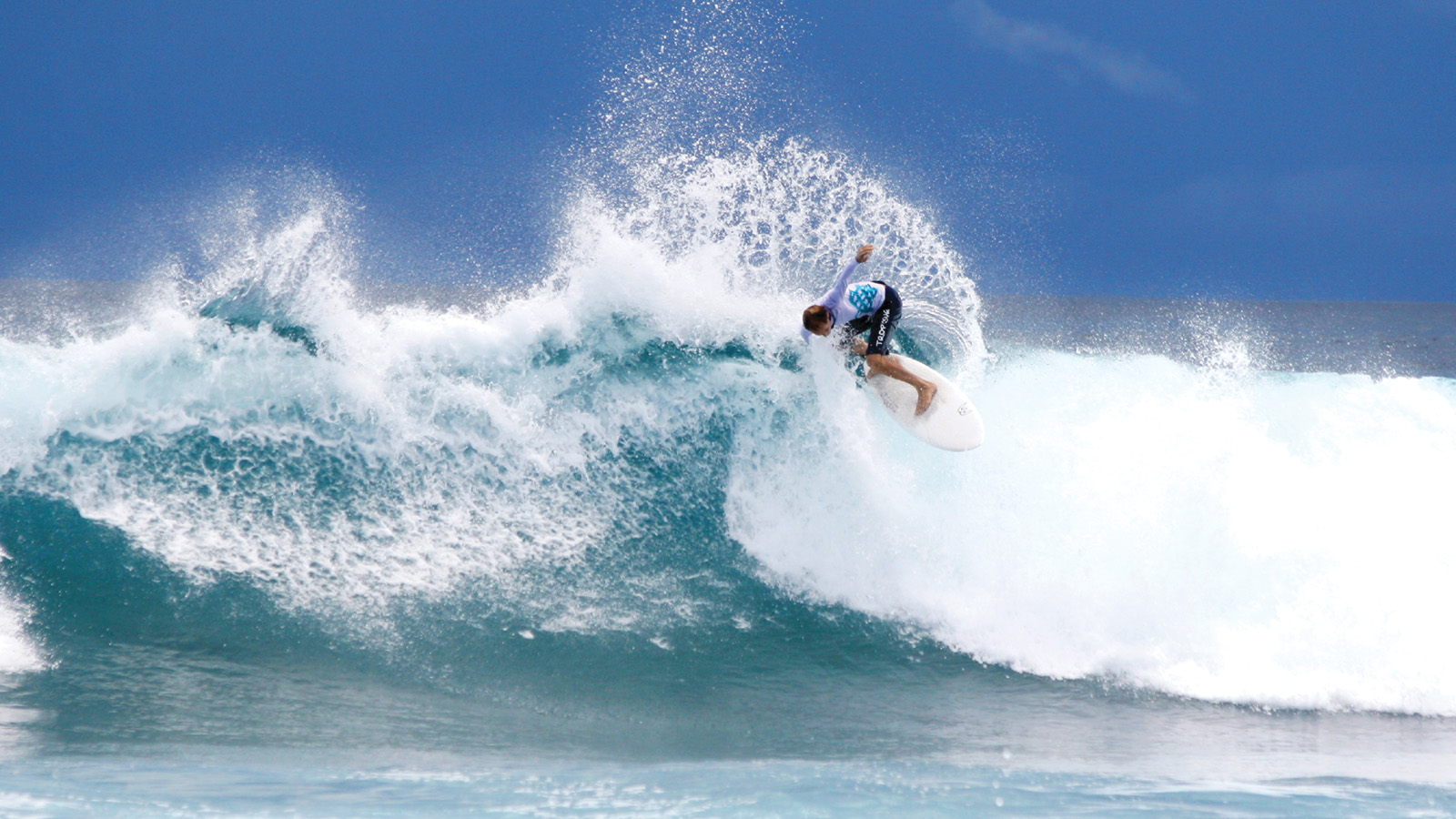 More Four Seasons Stories
It's widely known that Oahu is home to legendary waves. Wave riders from across the globe descend upon the island each year in search of the perfect swell. There are well over 100 breaks across the island, and while surfers and spectators associate Oahu's fabled North Shore as the most celebrated stretch of surfing coastline in the world, the birthplace of surfing actually points to the western shore of Makaha.
Makaha, located a mere 12 miles (19 kilometres) from Four Seasons Resort Oahu at Ko Olina along the island's western coast, is identified as the place of origin for big wave surfing. It is home to countless world-class surfing legends, such as revered Hawaiian, Richard "Buffalo" Kalolo'okalani Keaulana, who also was appointed as Makaha's first full-time lifeguard back in the 1950s. Other prominent surfers from the west side include Buffalo's sons Rusty Keaulana and big wave riders Brian Keaulana and Keone Downing; 1999 world tour champion Sunny Garcia; and power surfer Johnny-Boy Gomes, just to name a few.
Often referred to as the "Sport of Kings" in Hawaii, Mahaka was a favorite surf site for Hawaiian Ali'i (royalty) dating back to the pre-contact period. By 1779, it is said that surfing became an integral part of Hawaiian culture, becoming layered into the society and woven into the myths of the islands, just as baseball is in today's society. It was embraced by both chiefs and commoners. The Ali'i rode massive olo boards carved from wiliwili and koa trees, while everyone else surfed on shorter, thinner alaia boards.
Like countless generations before, surfing at Makaha has long been a place to refresh both the body and spirit. The picturesque coastline serves as a stunning backdrop for surfers while patiently waiting for the next set. Turquoise-blue waves are greeted by the dramatic contrast of golden-sand beaches and lava-framed lush valleys.
Meaning "fierce" in Hawaiian, Makaha features four main breaks: the Point, Bowl, Blowhole and the Inside Reef. Said to be Hawaii's most consistent waves, surfers are treated to epic swells year-round, ranging from 12 to 30 feet (4 to 9 metres). Therefore, ask any big wave surfer and they will confirm these storied waves are near perfect. In the mid-1950s, Makaha gained notoriety for big wave surfing for this very reason. The first annual Makaha International Surfing Championships was held in 1954 and continued into the following decade. It was the world's first televised surfing event on ABC's Wide World of Sports. The competition showcased the sport of surfing, but more importantly, it showcased Hawaii as an exotic destination. Shortly thereafter, the surf culture, which include transplants from California, migrated to the North Shore of Oahu in search of larger waves.
In 1977, "Buffalo" Keaulana founded the Buffalo Big Board Classic, which continues to this day as an annual community-inspired event. Surf enthusiasts are invited to charge Makaha's waves on any type of wave-riding vehicle – from body boards to long boards, and even canoe surfing is welcomed, all in the spirit of aloha.
Whether surfing Makaha, Diamond Head or the North Shore, grab a board and take a soulful journey to the sea. Catch a wave and experience what ancient Hawaiians unearthed centuries ago.