Combining casual beach town charm with a relaxed elegance, Driftwood Spa at Four Seasons Residence Club Aviara pampers and uplifts. Three uniquely designed treatment rooms, a state of the art fitness room and a yoga and pilates studio enable you to drift away from the ordinary to a peaceful coastal oasis.
HOURS
Tuesday – Saturday

10:00 am – 5:00 pm

Note: First available treatments begin at 10:00 AM and the last available treatments end at approximately 4:00 PM
Favourites
OXYGENEO 3-IN-1 SUPER FACIAL

This professional strength medi-spa treatment provides intensive exfoliation, oxygenation, and an infusion of potent antioxidant serums to smooth, renew and deeply hydrate congested or devitalized skin. After a deep pore cleansing and exfoliation, a regenerative mask will reinforce your skin providing additional firming.

Details

This highly remineralizing treatment utilizes warm hand-carved salt stones from the Himalayan Mountains. While these naturally antimicrobial stones are used to balance the central nervous system and improve circulation, the 84 various salt minerals work to replenish depleted cells and lightly exfoliate dry skin.

Details
Spa Services
Wellness Services
From yoga and Pilates to barre and circuit training, our scheduled group classes can help guide you on your path to well-being.
The Team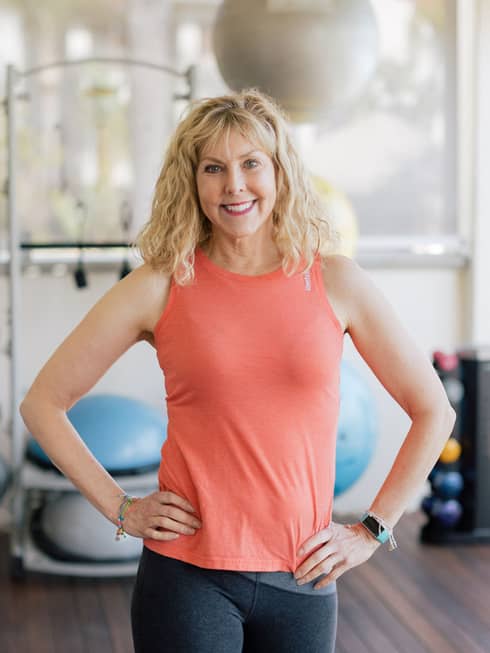 Lisa-Anne French
FITNESS INSTRUCTOR, CERTIFIED NIA BLACK BELT AND CERTIFIED COMPREHENSIVE PILATES TEACHER
A lifelong athlete and dancer, Lisa-Anne French brings passion, charisma, and nearly two decades worth of experience to Aviara, where she serves as a Fitness Instructor of Nia, Pilates, and more. Her career specializes in working with clients in any walk of life, from pregnant women to highly trained athletes. Her mantra is "conscious fitness" where she emphasizes the importance of mindful training in her sessions and utilizes techniques that meet the unique wellness goals of each client.
Retreat to the Relaxation Lounge, where you can spend time sipping champagne, catching up on a favourite book or easing into gentle meditation.

Join our experienced wellness specialists in this open-air sanctuary where you can balance your mind, body and spirit and redefine the art of well-being on your terms.

Details

Take your fitness routine to new heights in our 24-hour Fitness Centre, motivating with natural light and a pool-view. Our facilities offer access to state-of-the-art cardio and weight-training equipment including Peloton and Matrix Fitness.