All Food and Drink
The Team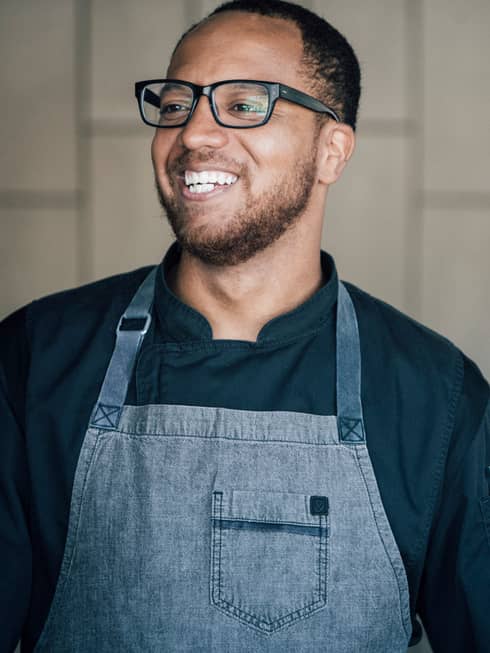 James Waters
Chef de Cuisine
A native of Philadelphia, Chef James grew up with a love for food and dining out. Encouraged by his grandparents to expand his palate at a young age, Chef James went on to receive an education in the culinary arts and positions at both Starr Restaurant Group on the East Coast and with Chef Daniel Boulud in New York City. An East-Coast transplant, he has found plenty to do in California to fuel his active side and says the bounty of seasonal ingredients here is a chef's dream.
"Working with local ingredients creates a very honest product; if you don't care for it, you can tell right away."
Events
June 13, 6:00 pm – 10:00 pm

Masters of Craft Beer Dinner

Seasons Restaurant at Four Seasons Residence Club Aviara is thrilled to be joining ranks with local craft brewery Burgeon Beer for a unique, four-course dinner. The award-winning, Carlsbad-based brewery will be presenting some of their lauded beers —including IPAs and pale ales — paired with Seasons' California-coast-inspired cuisine. Seating is limited. USD 95 per person. Please make your reservations by calling Seasons at +1 (760) 814-8677.

Details

June 20, 5:00 pm – 7:00 pm

Summer Solstice Celebration

Four Seasons Residence Club Aviara is pleased to announce the return of the Summer Solstice event, an opportunity to discover a curated selection of crafts, beauty and wellness products, and lifestyle services that embody stylish, Southern California living. This year's luxe showcase will feature an enticing and sophisticated array of companies dedicated to enhancing wellness and well-being through culture and community. The event will be held at the Meadows Clubhouse and Seasons Veranda and will include Chef James Waters' signature paella, light bites, live entertainment, drinks by Casamigos Tequila and SkinTç, plus a display from Porsche Carlsbad of some of their most eye-catching cars.

Details

Monday to Thursday, 2:00 PM – 5:00 PM

Happy Hour at Seasons

Enjoy signature twists on classic pub grub at reduced prices for most of the afternoon. Housemade guacamole with charred tomatillo salsa and freshly made tortilla chips anchor the menu, complemented by specialties such as the "Chef's Whim" ceviche.

Details
Culinary Experiences
Professional kitchens are typically regarded as off limits, but in our kitchen, we want you to be part of it, to see that it's all about the ingredients – and let them shine.

James Waters

Chef de Cuisine
The most exclusive – and exciting – table in the house, offering the ultimate backstage pass for an interactive glimpse at how our chefs prepare Seasons ingredient-driven, New American cuisine.

Pull up a seat at Seasons Kitchen Counter for a close-up look at culinary magic. You'll get a front-row view of our restaurant's dynamic working kitchen while you enjoy a special five-course menu featuring the day's freshest seasonal ingredients.

Nothing complements a slice of pizza like ice-cold beer. Get creative as we show you how to make your own fresh-baked specialty pie – and then pair it with just the right pint.