L.RAPHAEL BEAUTY SPA
Massages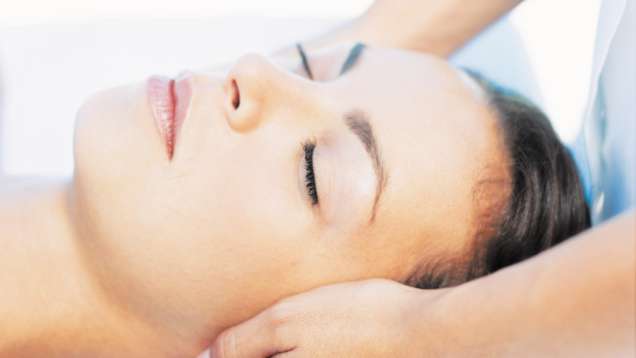 Anti-Jet Lag & Energy Restoring Massage with Aroma-therapeutic Oils
This massage is specially designed to comfort your travel-weary body and mind. An invigorating massage with resorative carrot seed oil promotes manual drainage of the lymphatic system, This is followed by a deeply soothing massage with a blend of signature oils.

Anti-Jet Lag Oxy-Jet Energy Booster Treatment
"Secrets of the Cote d'Azur" Total Wellness Customized Massage
Whether your preference is for overall relaxation, alleviating tension or soothing tired muscles, let an L.RAPHAEL expertly trained massage therapist design the ideal massage to treat both body and mind.
Warm Volcanic Stone Relaxing Massage with Lavender Oil
This massage combines the ancient healing powers of warm volcanic stones with aromatherapy to relax body and mind. Warm volcanic stones are placed on your body's natural pressure points to balance energy flow. A gentle, full-body massage using calming lavender oil helps to soothe tired muscles and melt away stress.
Swedish Massage
A classic European massage technique that uses the gentle power of touch to enhance physical and emotional well-being through promoting circulation, easing muscle soreness and relieving tension.
Deep Tissue Massage
An intense massage using specific therapeutic techniques and deep pressure to alleviate deep-seated tension, soothe chronic muscle pains and energize the body.
Peak Performance Sports Massage
This rejuvenating full-body massage uses anti-inflammatory geranium oil and revitalizing carrot seed oil to promote circulation and relieve soreness, stiffness and muscle tension so that your body can achieve peak physical performance.
Customized Aromatherapy Massage
This customized massage combines the power of touch with your choice of essential aromatherapeutic oils. Choose from soothing lavender oil, energizing lemon oil, detoxifying cranberry oil, nourishing orange blossom oil, balancing geranium oil or revitalizing carrot seed oil.
Romantic Retreat Couple's Massage
Enjoy the ultimate indulgence – sharing your massage experience with a loved one. Romance abounds as you and your partner enjoy tandem massages in our private spa suite.
Dream Catcher Massage
This head, neck and scalp massage helps to melt away tension and stress to lull your body into a deep state of dream-like relaxation.
Revitalizing Foot and Leg Massage
Soothing lavender and nourishing orange blossom oils, combined with traditional acupressure and deep tissue massage techniques, work together to relieve sore muscles and boost circulation.
Dead Sea Body Scrub and Massage
Prices do not include sales tax.

Booking policy
Any appointment cancelled with less than a 24-hour notice will be fully charged.
A 15% surcharge will be added to all treatments in your room.
A 40% surcharge will be added to all treatments between 9:00 pm and 8:00 am.