L.RAPHAEL BEAUTY SPA
Beauty Services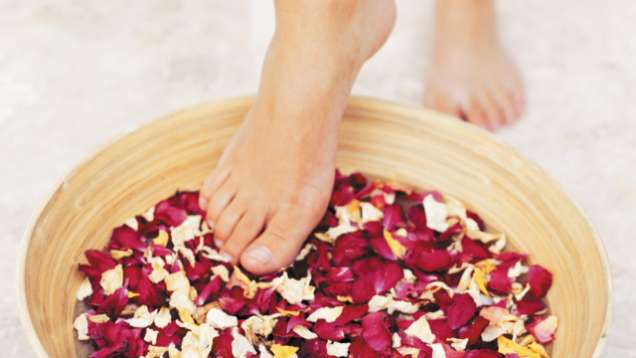 Nail Care
Manicure – USD 70
Pedicure – USD 95

French Manicure – USD 85

French Pedicure – USD 110
Nail Polish – USD 40
French Nail Polish – USD 50
Gel Manicure – USD 80
Removal of Gel Manicure – USD 30
Gel Pedicure – USD 130
Removal of Gel Pedicure – USD 40
Hair Care
Blow-Dry – USD 145–185
Haircut – USD 195–245

Men's Clean-Up – USD 125

Repairing/Conditioning Treatment – USD 75
Hair Colour – USD 175–350
Waxing
Waxing services are provided upon request. Please inquire with the Beauty Spa for pricing.
Make-up
Day – USD 180
Night – USD 260
Woman on the Go
Manicure, shampoo and blow-dry, exfoliant, masque and moisturizer, and detox juice. All in one hour! Maximum benefit, minimum time – USD 295
Beauty Programs
We offer the following programs to help you achieve your goals. Please contact us for a private consultation.
Anti-Aging Program
Slimming Program
Beauty Program
Wellness Program
Daily Membership Fee
Use of Spa Amenities and Fitness Area – USD 200
Personal Training and Coaching – USD 195
Prices do not include sales tax.

Booking policy
Any appointment cancelled with less than a 24-hour notice will be fully charged.
A 15% surcharge will be added to all treatments in your room.
A 40% surcharge will be added to all treatments between 9:00 pm and 8:00 am.