Function Rooms
The Garden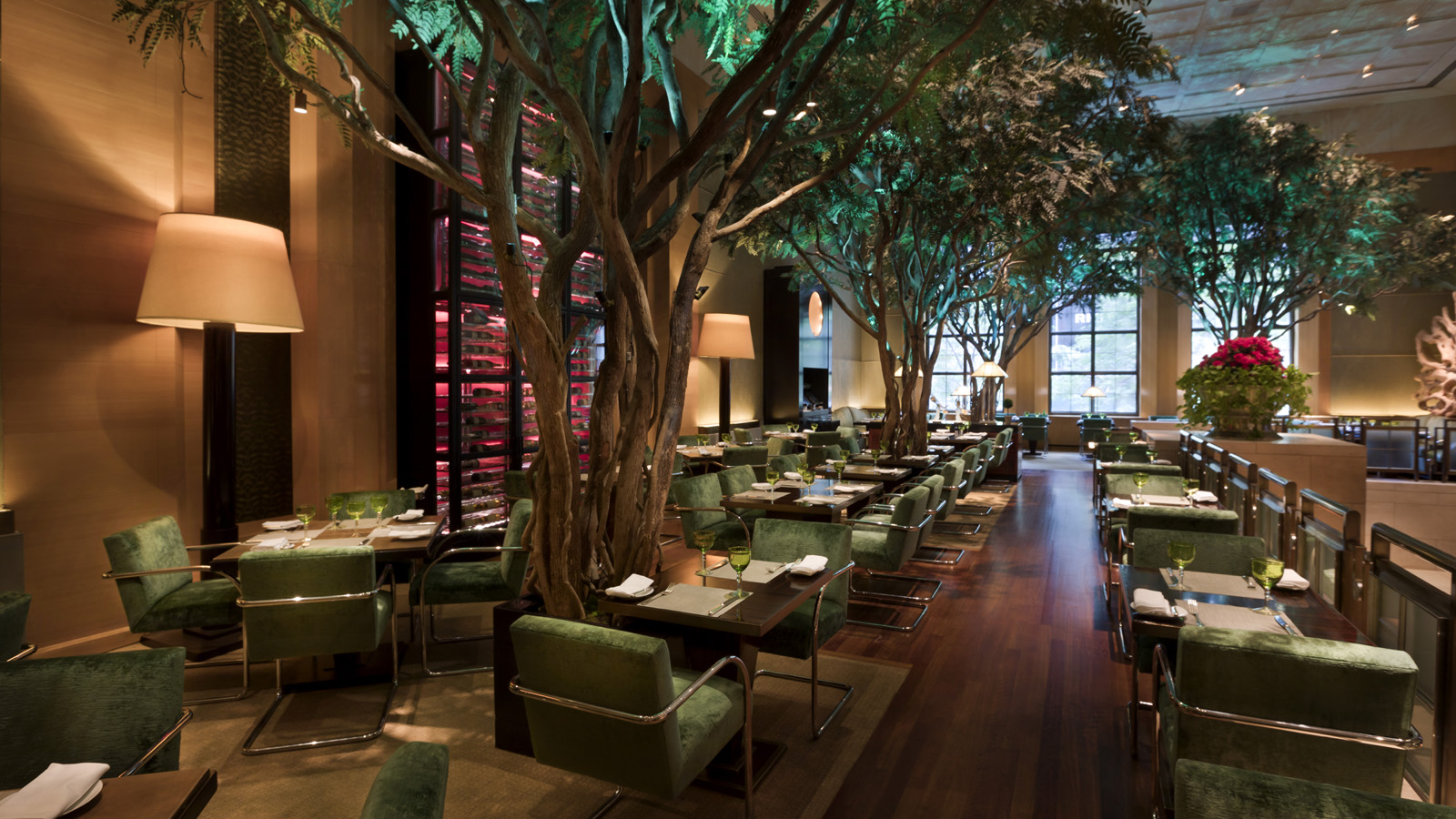 The Garden, available for evening and private events from Monday through Sunday, can best be described as an enchanted forest. Ideal for elegant business cocktails and networking events.
Sophisticated décor
The most notable features of this expansive space are the unique African acacia trees dispersed throughout the room. A bronze-toned hardwood floor and muted earth tones complement the room's dramatic design.
Technical assistance
An audiovisual company maintains an office in the Hotel with audiovisual equipment and technicians. These on site technicians and your Catering or Conference Services contact ensure a problem-free presentation.
Internet access
Enjoy the use of personal computers, with wired or wireless Internet access in meeting rooms.
Seating
Reception
Banquet rounds

80
80

Room Features
Decorated with four 20-foot (6-metre) acacia trees, with twisted and undulating trunks.

Location
LOBBY LEVEL
Size
Area

135 m2 (1450 sq.ft.)