Function Rooms
Salon Foyer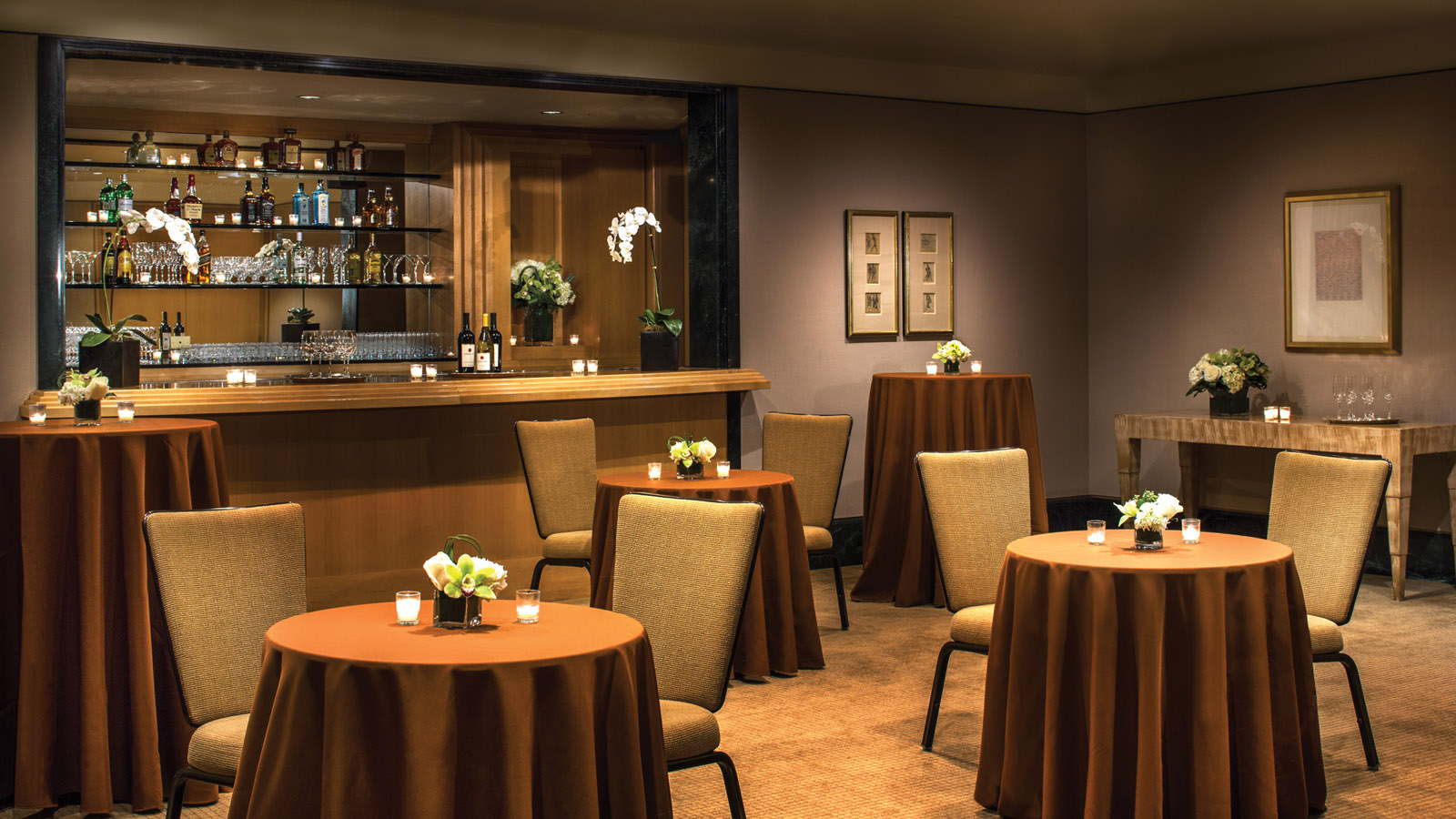 At the entrance to Salon A & B, this private foyer with a built-in bar is ideal as a pre-function space. It's perfect for serving cocktails, coffee breaks or desserts.
Sophisticated Décor
The neutral beige-brown décor may be easily enhanced to continue the design theme of Salon A & B. The bar features a grey-green marble surface.
Room Features
The contemporary built-in bar works well for serving drinks or displaying food.
Seating
Reception
Banquet rounds

40
30

Room Features
Wired or wireless, high-speed e-mail and Internet access

Location
MEETING ROOM LEVEL
Size
Area
Dimensions
Height

57 m2 (613 sq.ft.)
7 x 9 m (22 x 29 ft.)
3 m (9 ft.)